Diary of a silent retreat 1
Just some notes for readers to get an idea of what a silent retreat looks and feel like. Nothing matches the experience though. Of course what happens in the interior life remains private in my own journal. However, brief diary notes over the next few days may give readers an idea of what it was like. Hopefully  they may want to have a retreat themselves.
Thursday, 11th November:
Here I am. The common response when God beckons His own. Here I am. Half a day of travel, with an hour's transit in Bangkok. Half a day to settle into the Seven Fountains retreat house in Chiangmai. Mine was a little room with a view and a balcony on the corner of the third floor of Block 2.
Here I am Lord.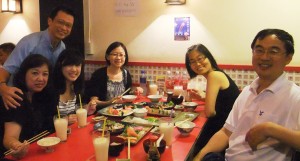 Had a cheap and good Japanese meal before the retreat proper began. Tsunami is just three minutes walk to the left as you walked out the entrance gate of the retreat house.
To view videos of the Seven fountains grounds click on these links below:
Garden in front of Block 3 and 4
Friday, 12th November:
It was good to begin. House rules and orientation. Shown the different blocks, chapels and dining area and other spaces.  Simon and Rinda brought us out to the Chiang Mai University lake area just fifteen minutes away.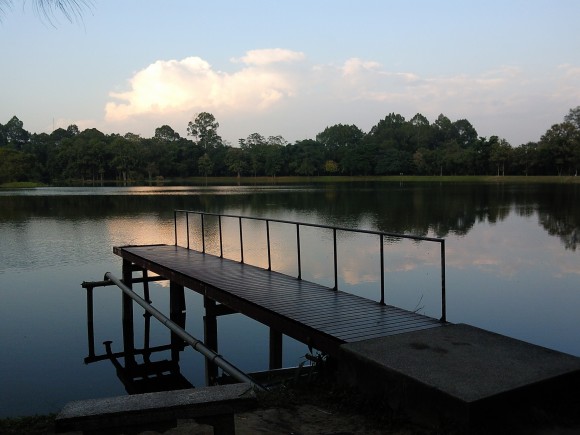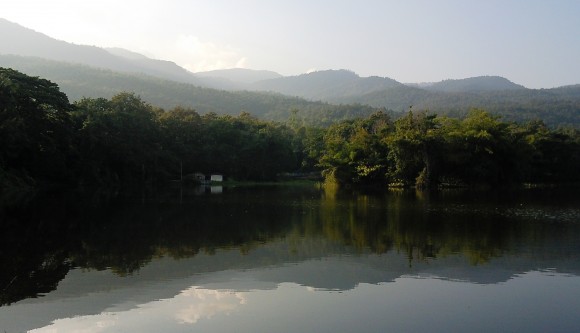 Watched the "Bucket List" movie, which gave new meaning to the scripture catchphrase, Watch and pray. Hmmm….what would my bucket list look like?
The dining hall was still crowded with animated conversations.
You can follow any responses to this entry through the RSS 2.0 feed. You can leave a response, or trackback from your own site.