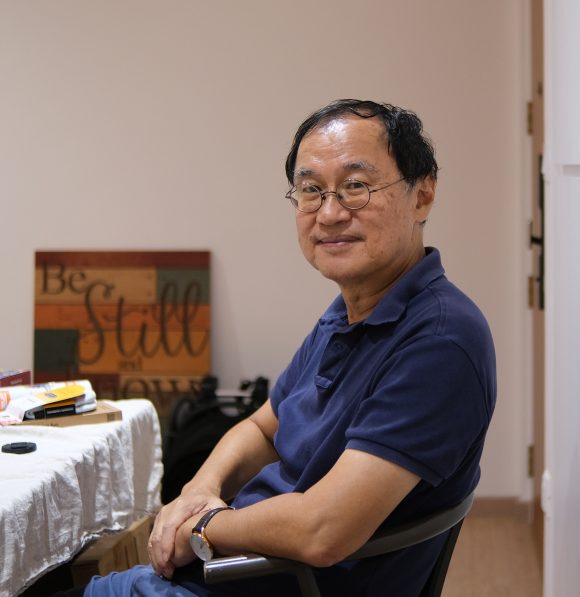 I am Kenny Chee, the retired senior pastor of World Revival Prayer Fellowship, a Pentecostal church that was born out of the outpouring of the Spirit upon the secondary school students of Dunearn Secondary Technical School, ACS, St Andrews and other schools in Singapore in the early 1970s.
This is my personal blog and I write mainly about spirituality, the church and ministry, my family and personal interests. I am conscious of the Lord's blessing on this blog and am grateful for the readership God has granted it. I want to obey the Lord's direction to me to write books, and I trust Him to help me do that. Blogging regularly would be part of the process for me to get to that end point.
MY BIOGRAPY
My parents were married in the St Andrew's Cathedral but never attended church after that. They sent me as a child to Sunday School at Bukit Timah Evangelical Free Church so that I would grow up a good boy. However my attendance was sporadic at best and soon I stopped going.
The teenage years were a struggle with inferiority, self-consciousness, shame and loneliness. Life was meaningless and centred around mastery of sports like table-tennis, tennis and basketball. You see, I was searching for self-esteem and acceptance. The pain, loneliness and struggle would continue until Jesus came into my life and transformed me radically and gradually over many years.
A friend invited me to a Saturday afternoon youth meeting in a terrace house and after the sermon I went forward to ask Jesus into my life. From then on I attended church regularly and prayed together every night with other youths on fire for Jesus. A period of repentance and cleansing followed and I was also baptised and filled with the Holy Spirit. My heart was bursting with love for God, peace from the forgiveness of sins, and joy from being baptised with the Holy Spirit. My desires and goals were completely changed from self-gratification to wanting to spend time with God in prayer, Bible study and other spiritual things. My family and friends all noticed the changes in my life. I have been made new.
My spiritual beginnings were during a revival among schools in the 1970s and I was borne on the powerful wings of that Holy Spirit outpouring upon students of Dunearn Secondary Technical School. During this period when I was 18 years old and attending Swiss Cottage Pre-University, I felt a strong and unrelenting desire to know and to serve God more fully. It was a life-transforming, pivotal, and unforgettable period in my life. I knew God was calling me into full time vocational Christian work in the church.
My predecessor, Rev P. J. Johney advised me to get work experience before entering the pastoral ministry. So I did relief-teaching, and later went into a cadet teaching program for two and a half years, before the church elders finally approved my recruitment into the church staff.
I then trained and graduated from Tung Ling Bible School. However, after a while I felt I needed to be better equipped. Thus I studied theology in Trinity Theological College in the early 1980s and have served in this church since then. Recently, I completed my MTh(Ed) with AGST Alliance.
After 40 years of pastoral ministry I stepped down and retired from being the senior pastor in 2020 during the first year of Covid-19 pandemic. Retirement from official duties has been sweet. I consider retirement a human construct and I continue to serve God by using the gifts he has given me in whatever sphere he leads me to. My ministry now comprises preaching in my home church and elsewhere, including overseas missions, writing, journeying with younger pastors, writing, helping out in organising retreats and caminos at Our Ignatian Journey, and some onvolvment with Ministers Fellowship International, Singapore. In January 2021, I started attending a Spiritual Directors Formation Programme which will end in September 2023.
I am happily married to Jenny and have three adult children, Joshua, Matthew and Elaine, and am blessed to have two lovely grandchildren, Chloe and Claire.
MY SAMPLE POSTS
Here is a sampling of my blog posts:
The Revival of 1972: a Landmark Video
My Mister (My Ajusshi): a review and reflection
Mt Rinjani vs Mt Kinabalu: Which is Tougher?
OTHER SOCIAL MEDIA
Do follow me on Instagram or if you are on Telegram subscribe for my latest posts at t.me/blogpastor.
COLOPHON
This site is based on a WordPress theme called Twenty Seventeen, and I received design help from Vee San and it is hosted free by Different Host. I am grateful to the both of them.
DISCLAIMER
What is said in this blog does not reflect the views of any organization I am affiliated with.