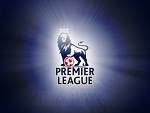 I don't play football. I watch the occasional "big" matches, or watch the Footytube.com video clips of the goals that were scored. And I do like reading up news about football. Its a habit from the time I was in Secondary school. Reading the news from the sports page at the back to the headlines in the frontpage. Now the news are more up to date online. Since I started blogging, I have tried predicting every year but got it right only once. Forgot which year. But its very unpredictable the Premier league, more so with the rise of the Asian dragons and tigers and their bookies. Yes, of course there probably is some "betting" influence on the major games. I may sound cynical, but actually I am being very realistic about human greed. But before I ramble off on a tangent, here are my personal predictions based on gut feel:
Champions : CHELSEA: (they have the pace, muscle, experience and master tactician)
Runners up: LIVERPOOL, (bridesmaid again: they sold the chance to be champions for 30m pounds when they sold the lungs of the team)
3rd: MANCHESTER (without Ronaldo and Tevez)
4th: ARSENAL (without a "Viera-like enforcer" in the middle of the park)
What are yours?
Tonight the matches begin!
Note: Blogpastor is a fan of Arsenal and would have loved to play professionally for them this year as an enforcer but the coach only takes in kids under 25 years, and anyway my church would not consider this a proper sabbatical! 🙂