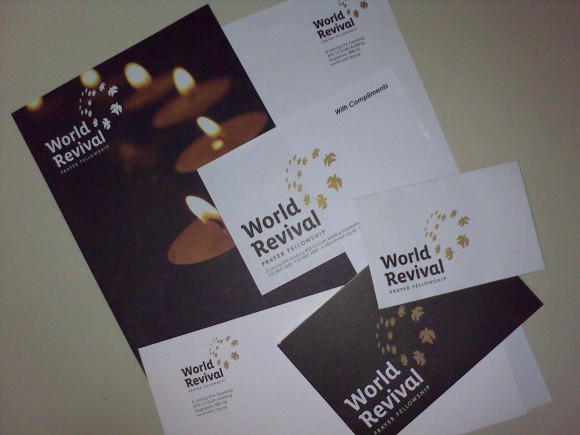 It was a chance meeting at my mum's funeral. It was something like Ruth in Boaz's fields: "As it turned out, she

found herself working in a field belonging to Boaz.." (Ruth 2:3). Edmund Wee, founder and owner of design company Epigram Pte Ltd was there to offer condolences. His family and my wife's were next door neighbours and family friends for decades. He had just won the prestigious President's Design Award for 2008, and I knew he published annual reports for companies. But I did not know how well the company was doing until I checked out his website after he offered to do pro bono design work for the church. I was blown over and very impressed.
When I shared with the leadership they too were pleased. Edmund is known for his generosity but I never knew he was creative too. When the designs came, I liked the originality and creativity of the logo idea that they proposed to us. Our old logo was the winner of a church competition and it has served its time. Now its time for the new one to mark a new chapter in the church's life. The new look was unique, clean-cut and elegant. I loved it staightaway. They did designs for stationery and signage and other stuff as shown above.
The new church logo had many doves in flight, forming an 8, a significant number in our church's history, because at its first baptism 8 were baptized on the 8th of August (eighth month) on the 8th anniversary of Singapore's independence. In the Bible the number 8 symbolizes salvation and new beginnings and resurrection. It all fits and makes sense.