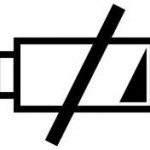 The church board of elders granted me a 6 months sabbatical and I felt grateful and relieved. Grateful because they knew I needed it even though the timing was not perfect. There never is a perfect time in church life for sabbatical. Wait for the perfect time and it will never come. Relieved because I am like a mobile with only one bar left in its battery. So beginning 1 January 2011 and ending in 30 June I will come apart from church work and routines and seek the Lord for healing, focus and restoration.
Healing because along the way of service there have been scrapes, ambiguity, guilt, bad decisions, hurts that needs to be surfaced by silence, meditation and the illumination of the Spirit of God. Journaling, silence, reflection and prayer have a way of opening me up to experience healing grace, peace and reconciliation. Having a ten day silent retreat under direction, at Seven Fountains retreat center in Chiangmai, would be a good kick-off to this process.
Ministry gradually degenerate into fragments with its mobs of demands, distractions and drainers. The sabbatical will give me time to reflect on the past to gain sightings of how God has been at work in my life, and where the finger of God is pointing. Invitations will then turn into convictions and specific callings, and if not, at least faith to take the next step in the midst of uncertainty.
Emotionally and mentally and physically I need fresh input and restoration. I do get frayed and enter a mode where I'm not fully living and tasting the whole range of life and relationships. My senses get blunted as I hurry, rush and hurry. The sabbatical will slow me down and heighten my senses and help me to be fully present to God, to life, to people, to loved ones, to the hurts of the stranger.
Read this NY Times article on "Taking a Break from the Lord's Work"
Even corporate people are appreciating the need for time off. As I started planning for the sabbatical and did some research online I came across this interesting video of Stefan Sagmeister sharing how time-off made him productive and creative for his design company.