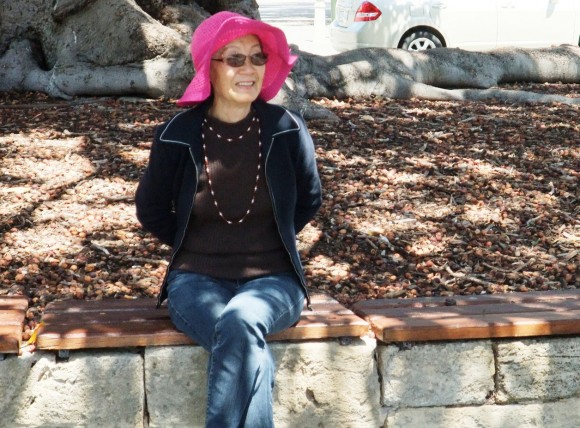 Blessed with a severe beauty
Western Australia is vast and flat, blue and cool. It is greatly blessed by God with a natural beauty. A rather severe kind: the dryness, the short trees, easily broken branches, insipid green leaves, wiry shrubs and bushes and sand, lots of sand. These form the dull backdrop for a hundred resilient flowers of varied hues, shapes and colours now in full spring bloom. Coming from tiny, high-rise and compact Singapore, this holiday in Perth was so refreshing. The cool temperatures of morn and evening; the warm sunshine, clear blue skies and cool breezes that hug you each time you leave the house, just makes you wish Singapore had this kind of feel.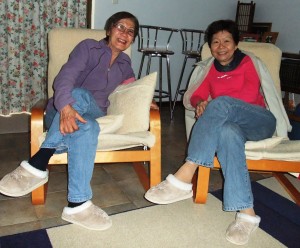 Penny from Christmas Island
A widow's home was my comfort for a week. Yes, it did remind me of biblical narratives of widows helping the man of God and getting a God-surprise in return. I told her so, and wondered how alound how God would bless her, and we had a laugh.
This hospitable and wonderful widow was Penny Lim Ah Yoot, originally a resident from Christmas Island. At last, I have talked to someone from the island Singapore gave away. But she was as stupefied as I as to how this mineral- and crab-rich island in the midst of the Indian ocean changed hands with Australia for a song. Residents there could apply for citizenship and that was how Penny ended up in Perth.
Hungry for God
Penny was hungry for the things for God. First thing I noticed was the mammoth large print edition of Dake's Bible which she ordered from America. She also signed up for a satellite religious channel with a one-time payment of A$400+. I got to see some wonderful and weird preachers on television and wished we had this kind of "entertainment" available in Singapore too.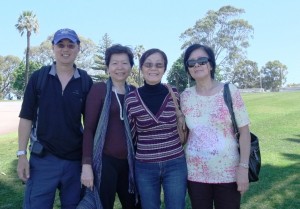 We enjoyed the talks over her whipped up meals. You see, she owned a restaurant before. She studied in Singapore and attended the same church that my wife and I had attended for a while. Bukit Timah Evangelical Free Church(now Woodlands EFC) was where I attended Sunday School and played table tennis. She even remembered Pastor Twie Khim and Poh Choo. Small world, as Poh Choo was my neighbour.
Well cared for and fussed over
She fussed over our comfort and made sure we were okay, all this, while she had this chronic cough. We shared the word and sacrament with her. A pastor in a healing rally prayed for her. It got worse until one night she coughed blood despite being on medication, and an ambulance came. Assured that others would care for her, we left the next day for a three nights excursion into the great south west and returned to hear her say, "I have not coughed blood for 24 hours already." She claimed her healing with a few praying friends one night, and had been counting the hours since she had stopped coughing blood. She called us a few days ago, and when I asked about it she said, "Stopped counting. A week already."