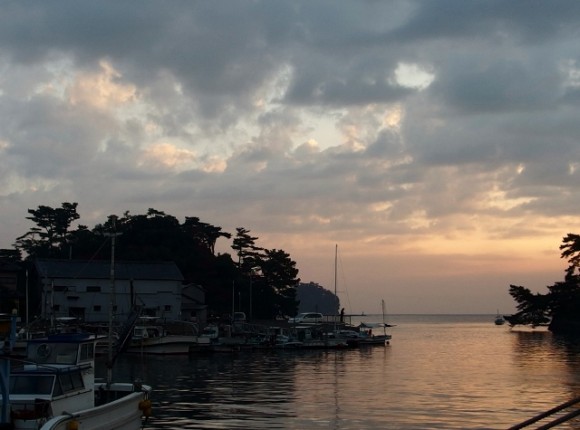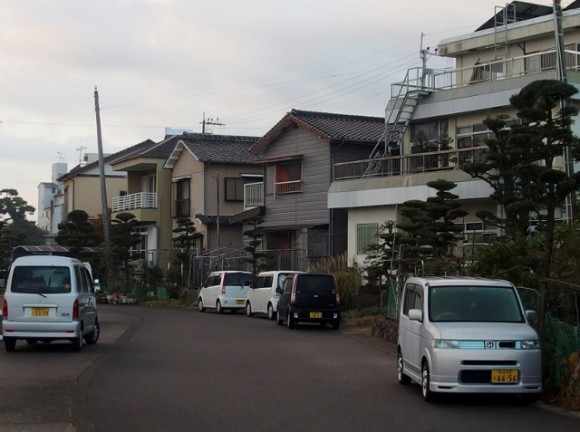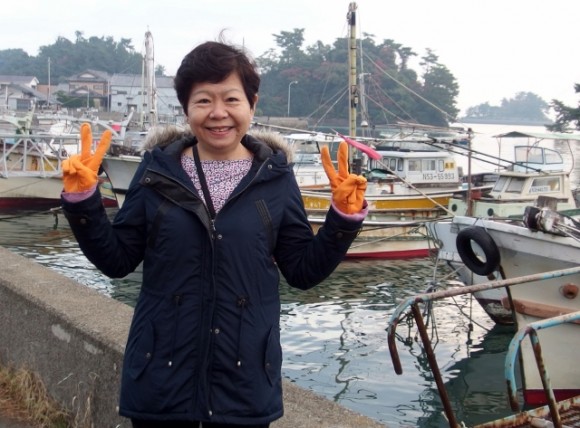 By the marina
A short walk from the hotel and my wife and I were at a marina. All the houses in front of the pier were terraced homes and most had small boxy passenger vans and boating and fishing gear in their front porch. It was a pleasant walk down the 500 metres stretch of the marina before we walked back in time for our breakfast and check out from the hotel. We headed for the pier from which we took a ferry to the Kumamoto.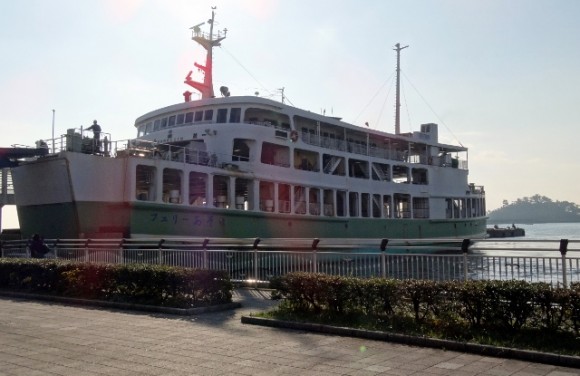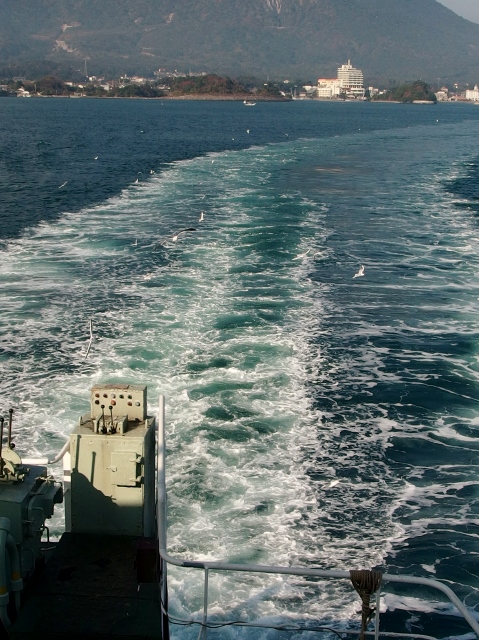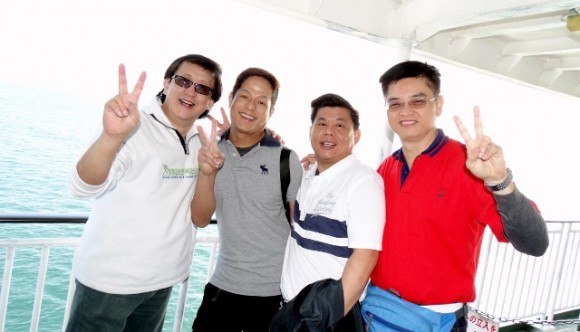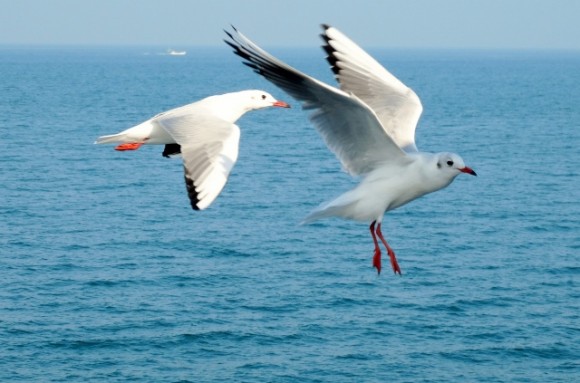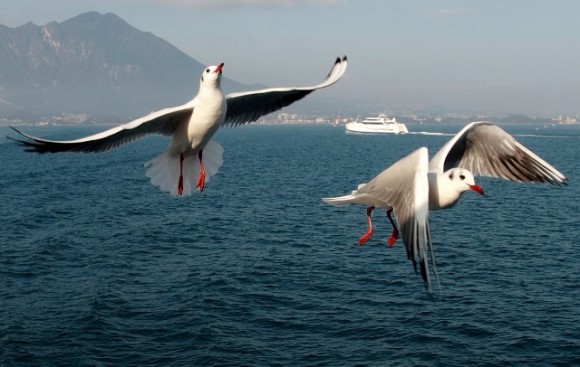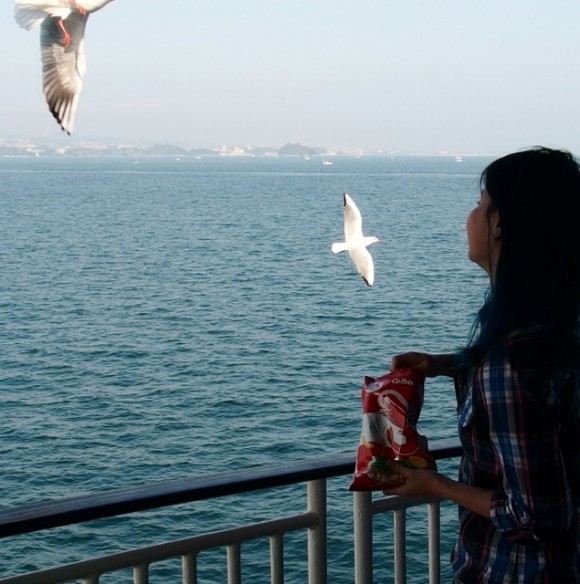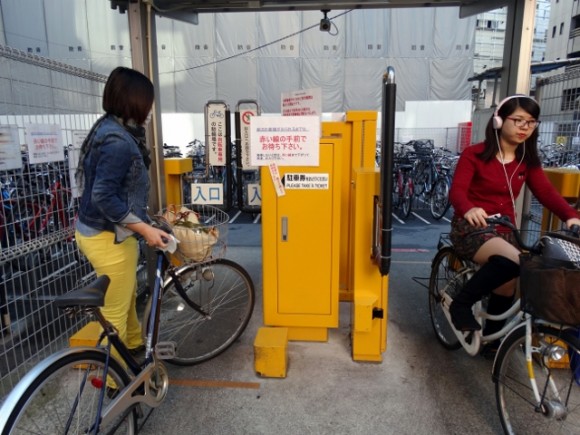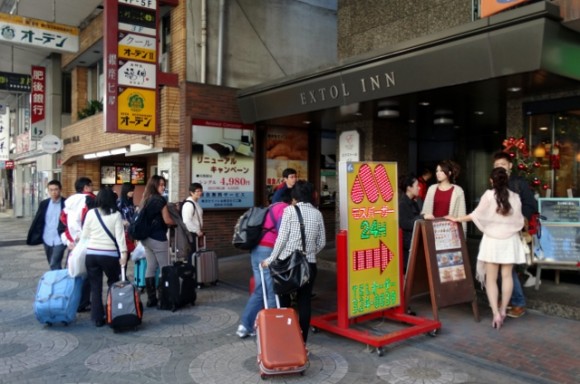 On the ferry to Kumamoto
It was a pleasant trip of an hour or so. We had seagulls following us and they went into a feeding frenzy as we threw bread crumbs and crackers into the air. I must say these Japanese birds were not as skilful as the Israeli ones we fed at the Lake of Galilee. At the landing point we took a bus to the Kumamoto terminal and walked a good 10 to 15 minutes to a well situated hotel near the shopping area called Ginza and the Kumamoto Castle. The hotel is Extol Inn and the two nights stay came with breakfast.
Kumamoto Castle  and Ginza

We sort of fumbled our way before we finally found the castle and there was a big crowd at the castle because it was a Saturday. We had to queue and slowly walk up the hundreds of steps and a few floors of exhibits before we reached the highest floor to get a panoramic view of the city. Japan is so rich in history with all its colourful feudal past, with its shoguns and samurais, and sword and rifles, geishas and peasants. We spent about two hours taking lots of photos. Then we made our way back to survey the shopping area and search for dinner.