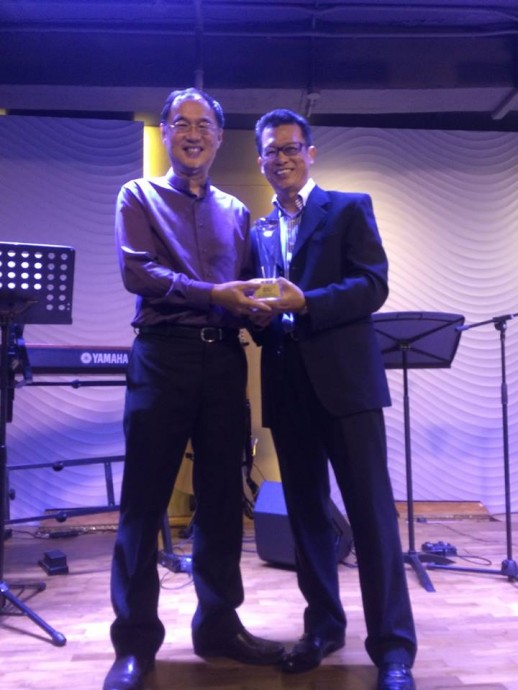 Long service award
I was notified by the Board of Elders that I had served in WRPF for 35 years and would receive a long service award. The mention did not sink home until later. There was a guideline in place to bless pastors with long service monetary awards. It was routine. I was not one to mark the years. Neither have I thought of long service as an achievement, as something to be proud of. My perspective was more of, So what if I have served 35 years?
Biggest worry was preaching
Before I answered God's call, one of the big concerns for me was, Can I preach a fresh message Sunday after Sunday? During my second year in Swiss Cottage Pre-University, I had preached in the students' Jesus Youth Fellowship's Thursday meetings at Hill Crest Road, the youth fellowship on Saturday afternoons and the occasional Sunday Service at Lengkok Saga. Preaching was bittersweet: a huge burden and delight for me. Teaching was my spiritual gift. Still is. The weight of preparing a sermon took more out of me than expended by a woman who gave birth. So when God called me, this was a major worry: the regular preaching a pastor had to do.
Five loaves and two fish
The Lord used a passage from the gospels to allay my fears: the miracle of the five loaves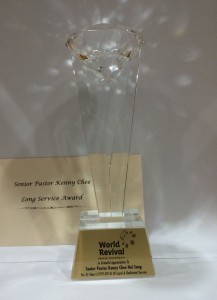 and two fish. I was to be like the little boy who gave up the meal his mum had packed for him. All I had to do was to offer to the Lord, whatever I had, and let Him take it and multiply it for the multitudes. The text said the multitudes were satisfied and had more than enough. God was faithful and it has been 35 years. He multiplied. He satisfied. I only offered what gifts I had. That's the deal He kept all these years.
Grace upon grace
It was nice to receive recognition for what you do not regard as needing recognition. You sometimes wonder how you managed to chalk up so many decades in the same church. The joys and deep satisfaction were sprinkled through the decades, but there were also pitfalls, errors of judgment, failures, and the weight of unrealistic expectations. In the end, it was grace, grace and nothing but God's grace that led me thus far. So the 43rd Anniversary and crystal award was a lovely, thoughtful, generous and honourable thing the church did. I was thankful. If anything, it taught the church to honor their pastors, and it gave me fresh encouragement to soldier on.
And to buy something special for myself.