I saw a follower by the name of Timothy Mathew on the church's Facebook account. Is this the son of A.M. Mathew the founder of World Revival Prayer Fellowship? I found that he was and so I asked about his father. A.M. Mathew had been living in Toronto, Canada for close to 40 years and was in his late eighties. I asked about them and it was sad to learn that he had been suffering from Parkinson's disease and his wife had dementia. I brought this information to the church and we prayed for him. I got them to pronounce the Aaronic blessing on A.M. Mathew which we then posted on the church Facebook account and over in Canada the son could show it to his dad. We were glad that we did that but soon after that we received news that the Lord and Master of A.M. Mathew has brought him home to glory on the 21st of September. It was a sad loss but it certainly freed him from terrible suffering of pains in his body. It was so bad that despite palliative care, he could not sleep well, wracked as he was in much pain. "He will wipe away every tear from their eyes, and death shall be no more, neither shall there be mourning, nor crying, nor pain anymore, for the former things have passed away"(Rev 21:4). I informed the church of this and we prayed for the bereaved family. I adapted the death notice from the cemetery website and put this in the church bulletin: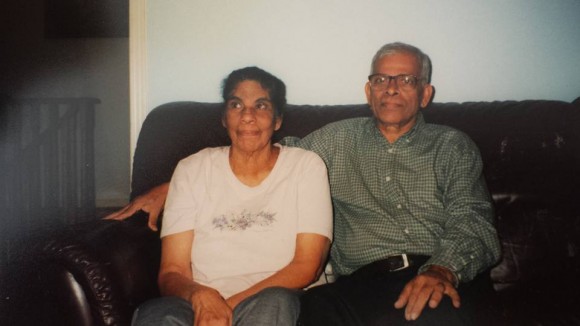 Rev Arranghat Mathai Mathew (November 12, 1926 – September 21, 2015) – passed away peacefully on the morning of September 21, 2015 at his home in Mississauga, Ontario at the age of 88. Beloved husband of Mrs. Saramma Mathew and loving father to Josephine Mary (Dr. George Abraham), Rachel, Sara (Mr. James Havlik), and Timothy, and a devoted grandfather to Elizabeth (Andrew Douglas), Ruth, Benjamin, Stephen and Joshua. He will be greatly missed by his family, who cherished his kind and loving spirit and are grateful that he has gone home to glory to be with his Lord and Saviour Jesus Christ. A.M. Mathew leaves a memorable legacy, having founded World Revival Prayer Fellowship in Singapore in 1972, and later beginning a Canadian chapter in 1978 upon his move to the Greater Toronto Area with his family. Through Brother Mathew's tireless efforts, his ministry eventually extended to Jamaica, Bangladesh, the Himalayan foothills of Assam in North India and Tamilnadu, Kerala State, India and the Six Nations Reserve in Ohsweken, Ontario. Brother Mathew made it his life's mission to spread the gospel of Jesus Christ, and it was clear to all who knew him that he was an unashamed witness for the Lord. Please remember his bereaved wife, children and grandchildren before the Lord.
"I have fought a good fight, I have finished my course, I have kept the faith; Henceforth there is laid up for me a crown of righteousness which the Lord, the righteous judge, shall give me at that day; and not to me only, but unto all them also that love his appearing" (2 Timothy 4:7-8).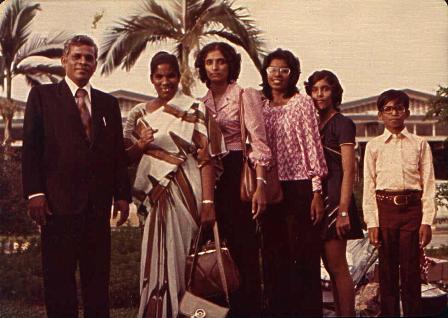 I was never close to A.M. Mathew. I was probably anonymous and inconspicuous in church in the early formative years of WRPF. Reserved and shy, I did not easily socialize, and deferred and respected leaders from a distance. My personal impressions of A.M. Mathew was his bold witness for Christ, and an overriding passion to prepare the church to be that spotless Bride when Jesus comes again. To this effect he would preach doctrines Sunday after Sunday. I remember being taught regeneration, baptism, baptism in the Spirit, holiness and sanctification, the Lord's Supper, the second coming of Christ, the church as the bride of Christ, and the book of Revelation. He gave out notes on the doctrines. I still recall his openness to the power and gifts of the Spirit, and yet knowing that his gift and forte was teaching the word, which he did with passion. Interestingly, I am currently preaching through the book of Revelations. On the Sunday I preached about 144,000 and the countless multitudes of white robed saints of Revelation 7, Zach Wong, a pioneer member from the original first eight who were baptized, came to me and remarked, Now that brother Mathew has gone home, you have taken over his role of preaching Revelation, his favourite book. I was slow to take in what he said and respond. I could only smile. Now that it has sunk in, I pray I will be able to preach it with the same passion and love for it, and to do it with interpretative skills I have learned from seminary and years of preaching. Yes, may I be able to deliver Revelation Made Simple with a similar passion and greater insights. I am sure he would want me to do it better than him.