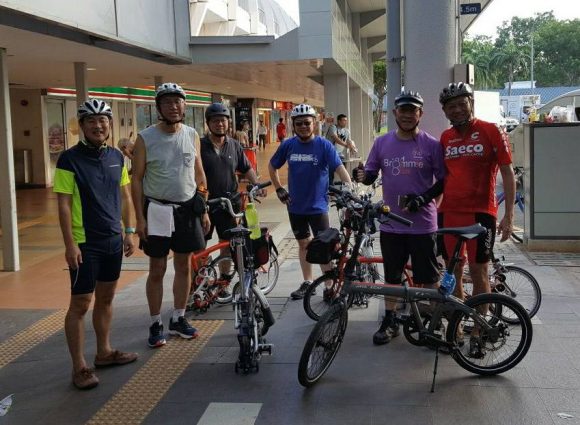 This ride had an interesting element. Two of the pastors were new to the group: Jason and Vincent. We wanted to get to know them more, and of course to ride the park connector network from Pasir Ris MRT to Ponggol MRT.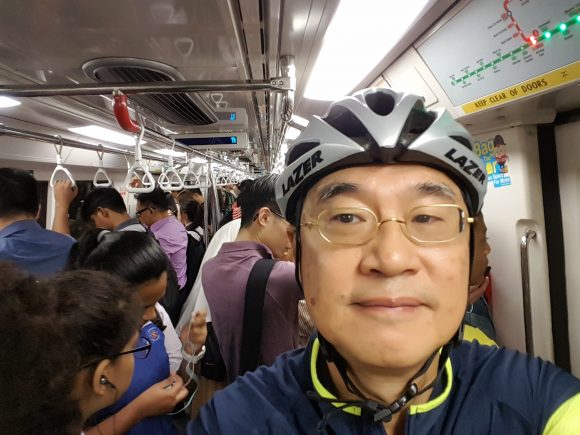 For me it was the first time I would be taking the Brompton bike into the MRT. Now we can do it at any hour. Formerly the bike was not allowed during peak hours. Some friends would be taking the Brompton on the bus from Potong Pasir to Pasir Ris.
I was at the Chinese Garden station at 6.30am. I live in between Chinese Garden and the Jurong East stations. I thought I should be able to get a seat but the train was full, and I was only able to get a seat when the train reached Eunos MRT station!
We introduced ourselves and waited for everybody to be present and then we took off. It was a pleasant ride all the way to Coney Island but after that the sun grew stronger and the Ponggol stretch was harsh.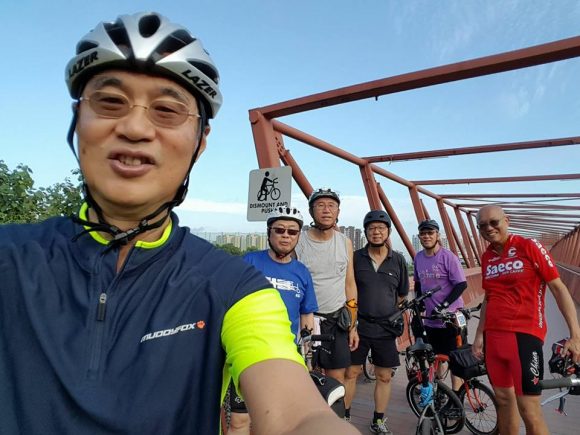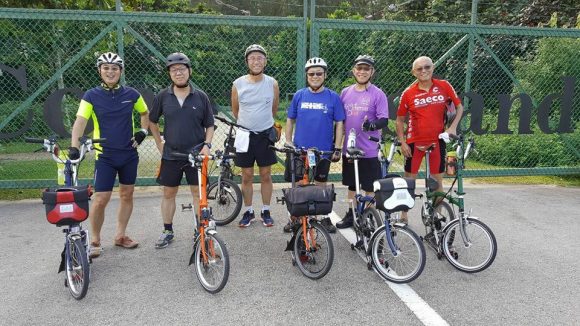 During the ride we took some breaks and Richard and I were doing some "evangelism" the wrong way. We were trying to sell the plus points of owning a Brompton bike to one of the pastors there. We extolled the great qualities like its compact fold, its engineering efficiency, its eye-catching uniqueness, its smooth ride, its durability and how it can be a great retirement vehicle. However we were too brash and near oppressive in our approach. So likely this friend was left with a bad taste in his mouth.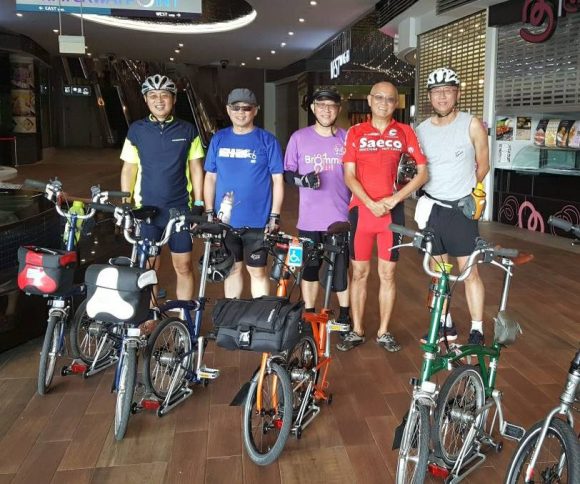 We were happy to arrive at Waterwaypoint. The coolness refreshed us and we settled at the MacDonald's at the basement. We got their coffee but bought buns from the Four Leaves bakery nearby. Here we were: Anglican, Pentecostal, Baptist, Evangelical, and Canaanite (haha). We got to know each other better and did what pastors did best: talk shop.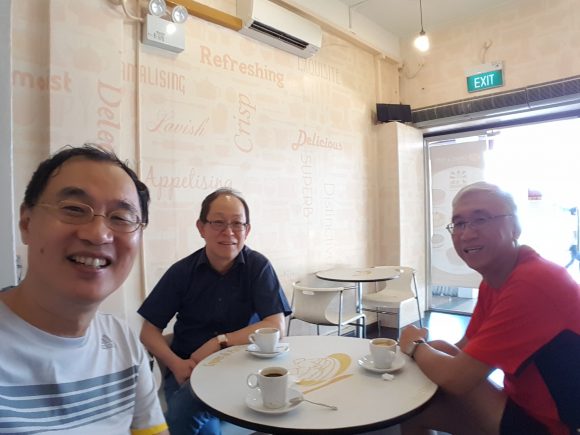 Interestingly we abandoned our original plan to ride to Brompton Road. Everybody had things to do. So we went off in different directions: some rode home to Potong Pasir and Toa Payoh. Vincent and I rode back to Pasir Ris where he parked his car. However, along the way an idea struck us so we tried calling Kenny Fan to see if he was free for lunch. He has moved to Pasir Ris Bethesda Mission Church. We have not met as a group for over a year. This was a good opportunity and we had lunch at Changi Hawker Center and good coffee at a cafe. It was wonderful to touch base as we updated each other on what's been happening in our lives and pastorates.
Its always good to have friendships with pastors outside of your church or even denomination. There is a richness there, an anointing of life and abundance. How blessed for brethren to dwell together in unity, there the Lord commands his blessing. Do you have pastor friends outside of your church and denomination? Like to hear from you.