It was a four hours bus journey from Hanoi to Sapa a town in the highlands. The Sapa Express bus seats were spacious and comfortable and the journey more pleasant than I had anticipated.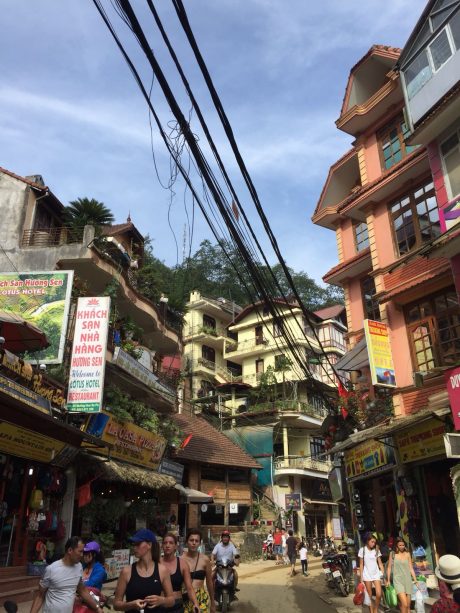 Sapa looked disorganized to my eyes. Huge buses bustling down the narrow streets with horns blaring. Cars moving at unsafe speed, turning and twisting to avoid quick motorbikes. The dirt on that covered the streets and made them brown and muddy. The fine dust stirred and hovered in the wake of every passing vehicle making mockery of  the clean mountain air I hoped to find.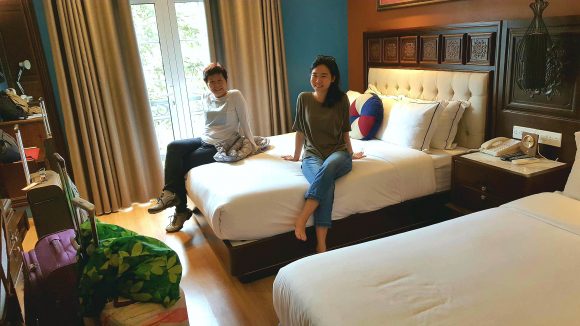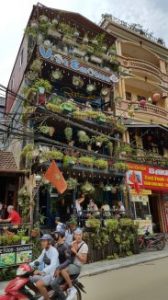 The hotel staff were professional and very hospitable and the room we were assigned beautifully decorated. We were recommended some places for lunch but we decided to follow TripAdvisor and made a beeline to Vietnam Emotion a restaurant frequented by Caucasians. We loved the look on the outside and the look inside and the food. Lovely place to have a lovely meal. We loved the decor and this is not the first time their cafes struck us with their original creations of interesting themes and design and decor.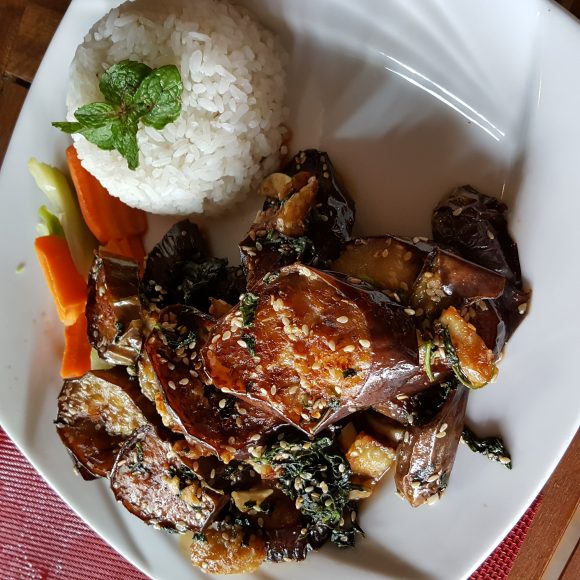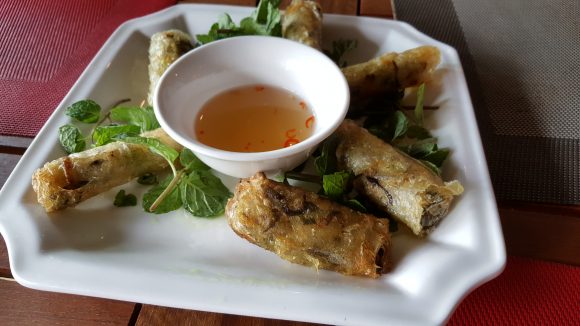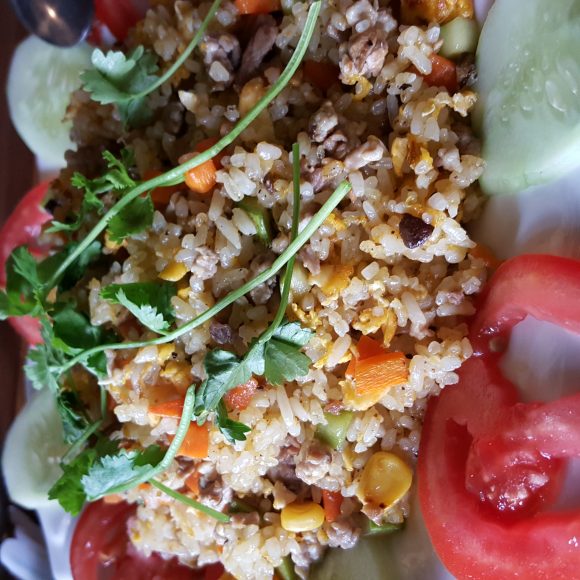 There wasn't much we could do because we arrived at around 12.30pm. So we decided to explore the streets of Sapa around the public square. We even entered to sit in silence in the pews of a Roman Catholic Church that was prominently located near the center. It is called the Holy Rosary Church or the Stone Church.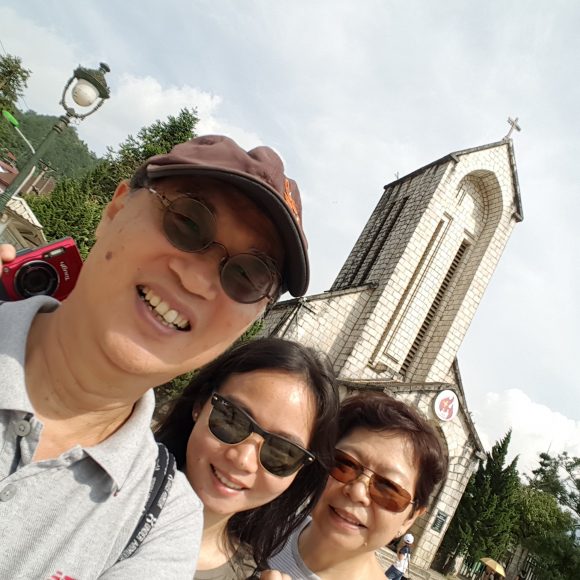 With a Google map and a data plan, there was no fear of getting lost. We walked around and found ourselves in streets away from the touristy streets, where most of the people were locals. Until we saw a hotel called Amazing Hotel with beautiful views of the Fansipan and other mountains. We decided to relax at the hotel cafe and enjoy the panoramic view of the distant mountains.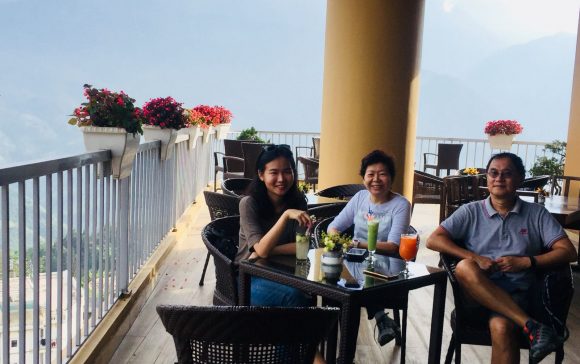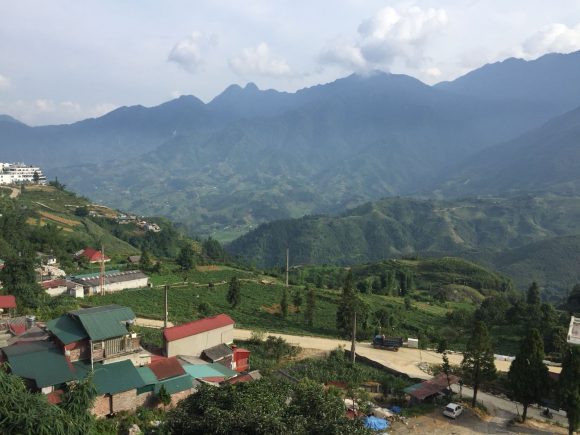 Tomorrow we hope to ascend the Fansipan but not by hiking but by the cable car.