THE HOSPITALITY OF THE TANS
Edwin and Lydia enthusiastically offered to orientate my daughter Elaine to life in Washington DC. They were the most qualified to do so being Singaporeans who have lived and worked there for more than a decade. Lydia has written a useful book about living in America. So my wife and I were relieved to know that Elaine would be in good, wise hands. She stayed with them before we arrived to stay with her in their house (another act of hospitality from the Tans). While we were there, the Tans were in Singapore. They even allowed us to use their cars -which we did!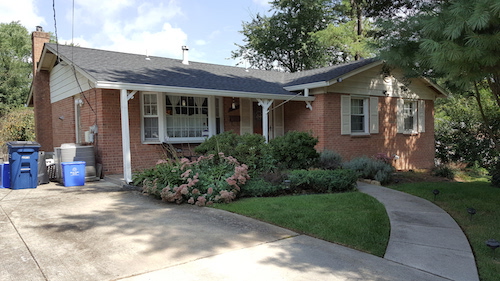 THE MONUMENTS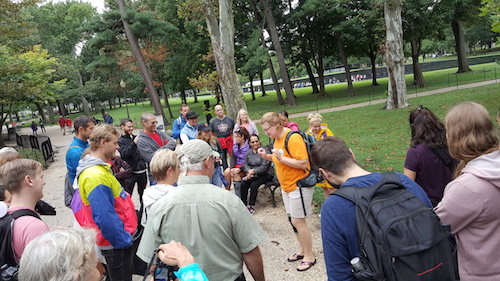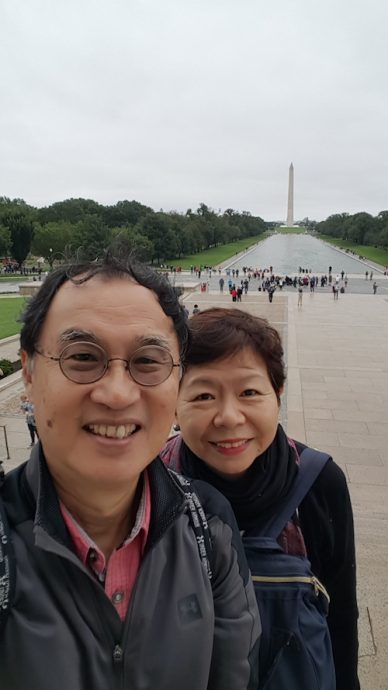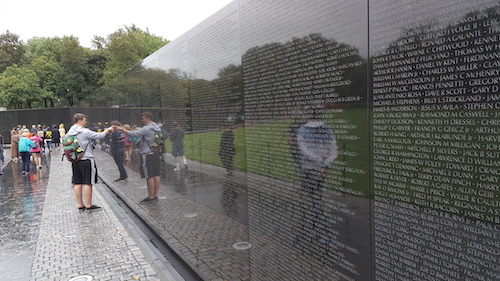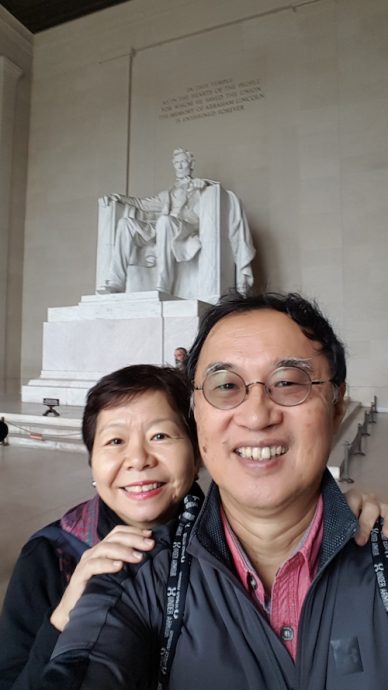 We went for this free walking tour that gave us interesting information about the monuments. The wonderful thing is that the major monuments are within walking distance of each other. I thoroughly enjoyed and learned so much from this tour about the history, culture and values of America. Fighting for freedom is a top, top value for USA. Quite a few memorials are to the war dead: the second world war, the Vietnam war, the civil war. This country has shed a lot of its children's blood for freedom in their land and elsewhere. I cannot help but feel beholden to them, even if they did it with "enlightened" national interest. If not for their contribution to the war in the Pacific, Singapore may still be under the Japanese, and I would be speaking Japanese, and eating Japanese food (which may not be too bad), or be second class cheap labour for Japan industry. I had lost two uncles who disappeared during Japanese army occupation of Singapore in the late 1930s, and these are memories that still embitter our older generation against the Japanese military occupation. I am rambling.
ETHIOPIAN FOOD
Elaine brought us out for some Ethiopian food. Washington attracts people from all nations so it is no surprise you can get authentic  Ethiopian food. We enjoyed it because of its similarity with Indian food. I would definitely go for it again and again if I do visit Washington again.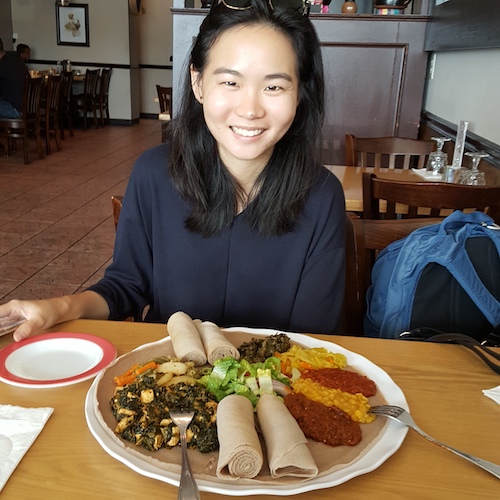 THE SMITHSONIAN MUSEUMS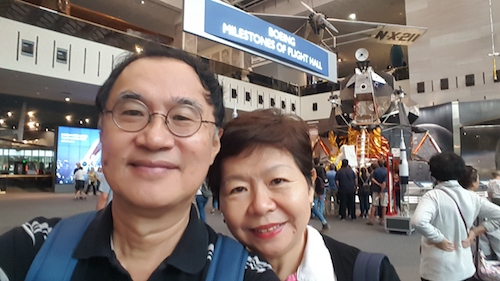 Its amazing that these museums do not require any entrance fees. They are wonderful large museums with interesting and sometimes spectacular exhibits. A few require payment of an entrance fee. We went to a few of the free ones over a period of two days. They are all within a grid of several square kilometres. We drove to the park and ride, and took the metro to the station nearest to the museum we wanted to go. Very convenient and accessible.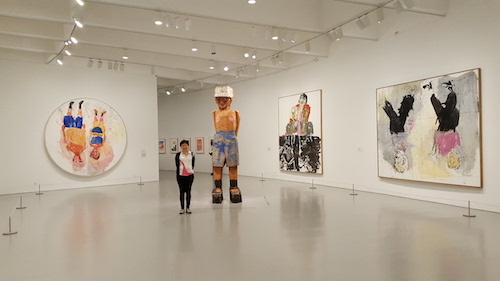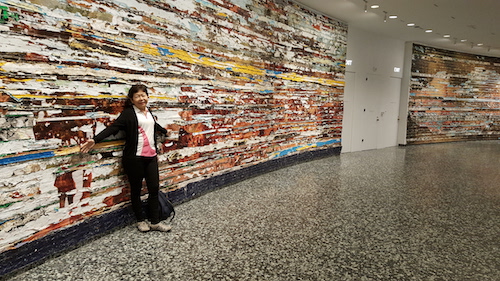 VISITING THE WORLD BANK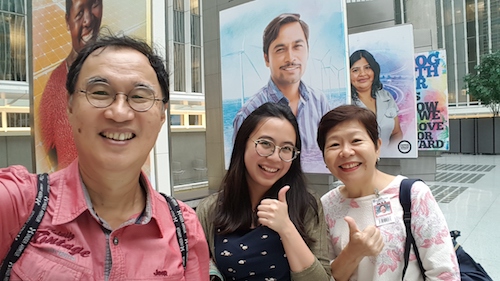 A friend of Elaine was able to get visitor passes for us so we could have a look at what it would be like for Elaine. Since it was on the way to the museums and her friend was willing to show us around, why not. It looks like a United Nations – employees from different countries working together, security conscious, and bound together by the one common English language. I also discovered they had several buildings all within walking distance of each other.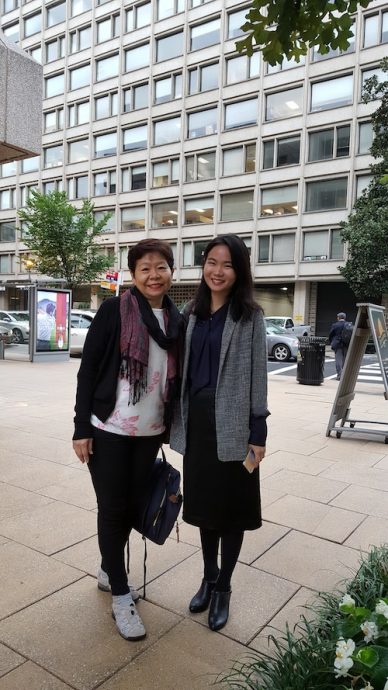 WORSHIPPING IN AN ASIAN CHURCH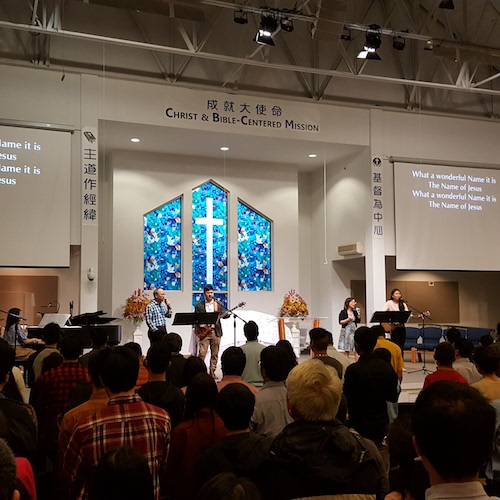 The church my hosts attended was founded by Asians – Taiwanese and Hong Kong immigrants. So the English service I attended on that wet Sunday was full of people of Chinese descent, both young, the middle aged, and the old. The worship used familiar songs and choruses and the odd hymn, and the sermon was treading carefully around the spiritual gift of tongues. There were quite a few Malaysians and Singaporeans there too. So after the service we went to a huge reception/fellowship hall where we were hosted by the greeters. A pastor of many decades sat beside me and we had a long conversation about work, theology and life experiences. He told me that nowadays the church receives more and more Mainland Chinese converts! This gives the church fresh blood.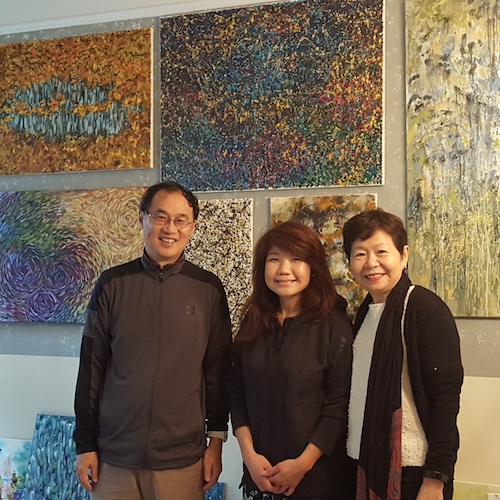 After the service, a Singaporean,  Florence, one of the church members, brought us to a mammoth warehouse discount store. We were wowed by this megastore and the prices were also very good but you had to buy bulk. This was fun. This was my quick introduction to the consumer culture of America.
Later we went to Florence's home and were amazed at the lovely paintings in her newly purchased townhouse home. She is a florist but painting was her hobby and she found it therapeutic. We had a dinner of salad and baked chicken before we headed for home.
APARTMENT HUNTING
Elaine was hunting for an apartment and over several days we went house viewing with her. We saw about seven apartments with her. It was reassuring to see that the surrounding streets looked safe and good. I realised there is a strong rental market (US $1,500 to $2,500 for a studio or one bedroom apartment) in and around DC. Most residents seeking work in DC would begin with renting an apartment or house. After they know that their jobs are stable, and get to know the city better, they may then go on to purchase a house or apartment. Since transience is part of the working scene in DC, rental still trumps buying a property.
MEALS WITH OUR DAUGHTER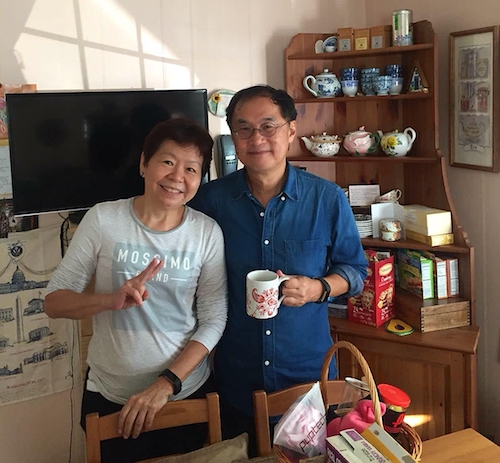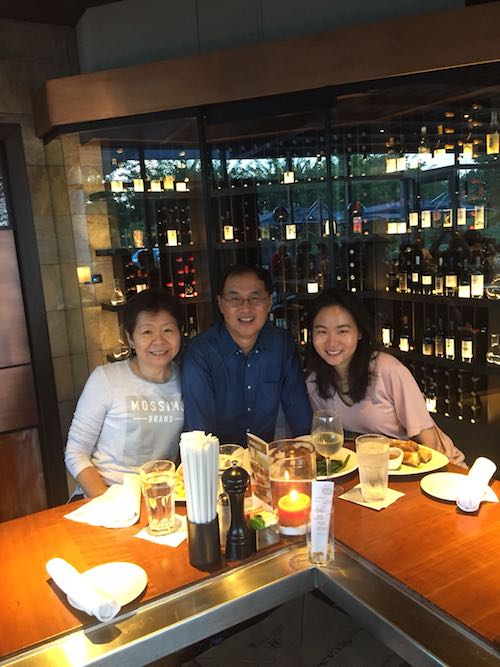 We were together for all the meals when we were there and that was a luxury we did not have when she was living in Singapore, what with her work, ministry commitments and her friends. So the time together was precious. All the more sweeter for we knew we would be missing her for some years. This was easily the highlight of the trip.
WALKING
We did a lot of walking. We had no choice. We enjoyed walking anyway. We are hikers. Therefore with proper footwear, walking is a piece of cake for us. We walked the most during our visits to the museums. We also walked a great deal while hunting for apartments and looking at the surrounding neighbourhood.
SHOPPING
Shopping can be inexpensive in America. There are many good food stuff, household stuff and clothing and shoes that we could buy at good prices. Branded goods at the premium outlets carry shocking price tags. If I were into brands, this is Paradise. However, I  bought sparingly because I am not into branded stuff. If I already have so many watches why should I get a Fossil watch just because it was cheap. If I do not need it, why buy it? Things in America: houses, cars, clothes, supermarket food and household products are inexpensive when compared with Singapore. What hits you between the eyes is the health insurance!!!