Teaching the deaf in the Deaf Faith Fellowship requires hard work. It is cross-cultural communications. The deaf is a sub-culture. This was what I found out when the pastoral team decided that we need to help the deaf pastor in teaching and helping the deaf with evangelism, prayer and emotional health.
I took the lead with a Sunday sermon on evangelism followed by an afternoon workshop after lunch. We were preparing them for the Celebration of Hope. Sounds simple right? Far from it.
We decided to subject ourselves to the scrutiny and input of the deaf pastor Barnabas and his part-time admin helper Mui Keng. I ran through the sermon and seminar with them and from their input and advice, I had to make quite a number of changes in content, presentation and methodology. I had to simplify the workshop and I had to add more powerpoint slides with pertinent pictures. I had to plan some role acting and drama into the sermon and workshop.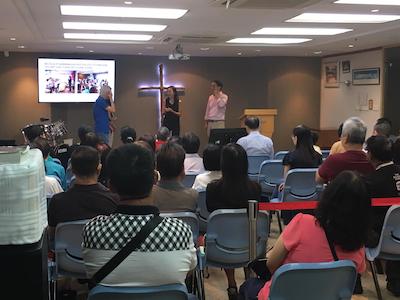 As there were 40 of them and not sufficient interpreters, I went through all the material with the cell leaders and assistants the Sunday before, so that they could readily help the members do the workshop exercises.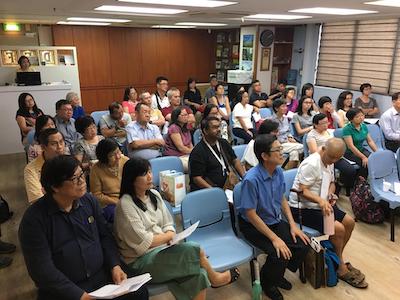 I must say I quite enjoyed doing this double sessions and the additional meeting to prepare the cell leaders. This has been enriching and satisfying for me, and I do hope it was for them too.
During their worship I found myself quite charmed by the beauty of Sign Language and learnt quite a few signs like "Hallelujah", "Jesus", "Lord", "overcome", "save". During the sermon I had Hui Bong to interpret my sermon and during the workshop it was Mui Keng. I observed that you need patience and love to work with the deaf, and these two had it in abundance. May God bless them.