Fun places and activities
After the church camp my wife and I, her brothers -Simeon and Kenneth, and Kenneth's wife Maggie. extended our stay in Bangkok by eight days. We stayed with Jack and Baby Lee in Bangna, about fifteen minutes' drive from the airport. We did lots:
We went to the Amphawa Floating Market and took a boat ride.
We went to Khao Yai National Park a UNESCO World Heritage Site twice the size of Singapore, where we visited Palio Khao Yai, a Tuscan themed shopping village, the little Italy of Thailand.
We visited the UNESCO World Heritage site called Ayuthaya, the ruins of the capital of an ancient kingdom called Sukhothai.
We went to a local beach area south west of Bangkok on the way towards Pattaya. It is called Bansaen beach and is frequented by locals.
We went to a few large shopping malls around Bangna.
I had time for lunch fellowship with Leslie, the camp preacher, as he resides in Bangkok.
Whatever is charming
I reflected on the activities and it dawned on me that I enjoyed most those times when there were interesting, beautiful or unique things to see and take pictures of. That was why I enjoyed being in Palio Khao Yai, that Italian themed village in Khao Yai National Park. It was like a part of Italy landed north east of Bangkok. There were many pretty and charming spots.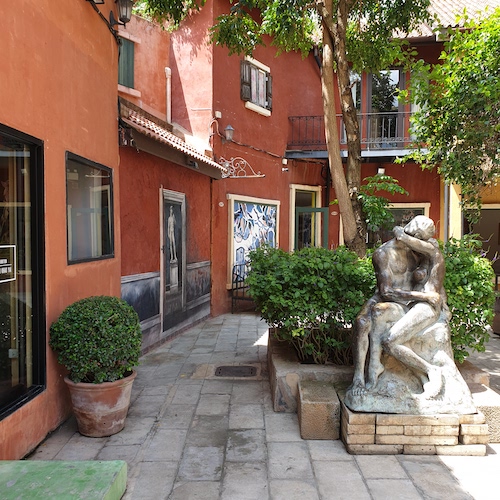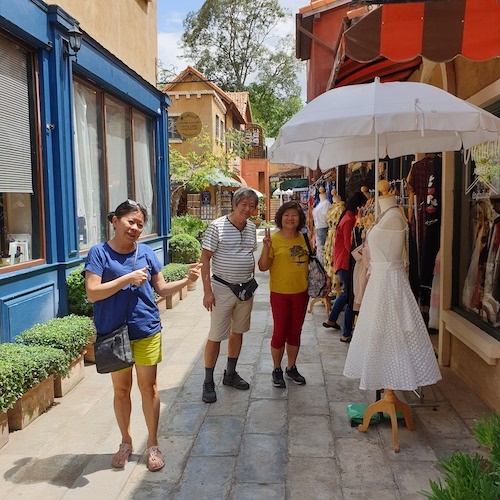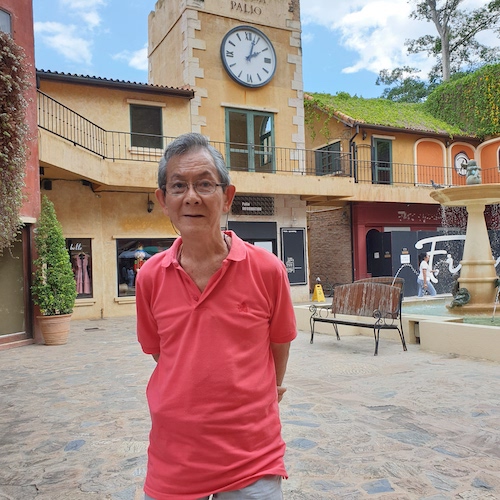 Whatever is unusual
Another place was the floating market with its vibrant colour, the crowds of people, the intense humidity, and continuous rows of stalls selling food, clothes, fruits, snacks, footwear, amulets, containers, toys, beverages, stationery, bags and cutlery -anything you would need to wear, eat and drink, or use at home. There were lots of interesting scenes to video as well as take pictures of. I liked it. I love taking pics with my mobile.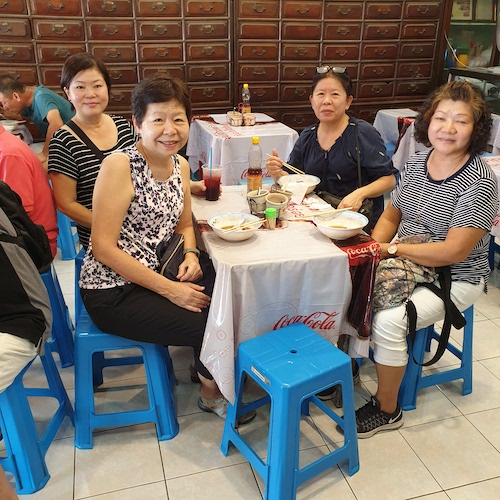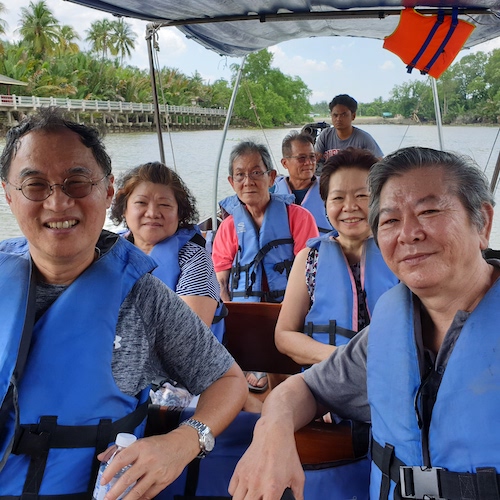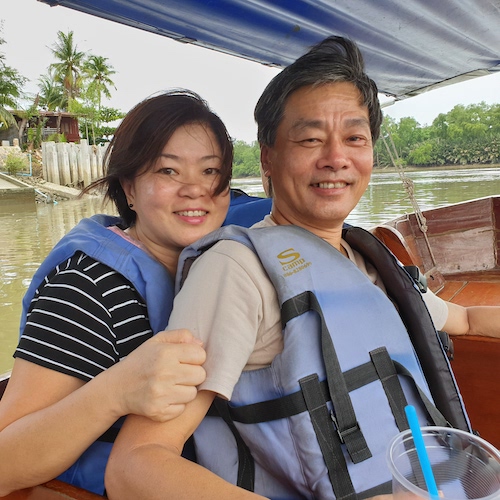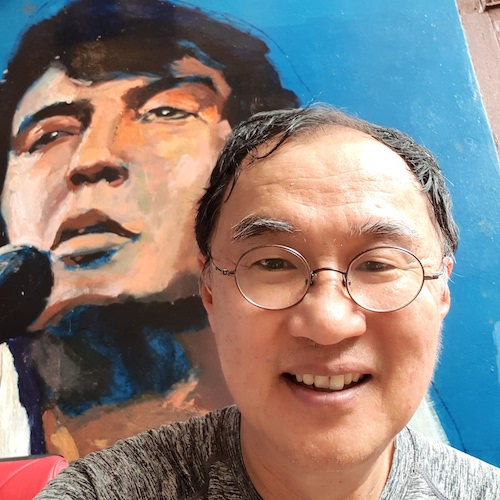 Whatever is interesting
A surprise unplanned visit to the ruins of Ayutthaya, the ancient capital of Sukhothai kingdom was a thumbs up for me. I could not stop taking videos and pictures and found the red and orange and brown and black of the ruins absolutely stunning . Why did this ancient city become ruins? What happened? My curiosity was piqued and I did some research afterward: Looks like a Myanmese kingdom invaded and destroyed the city.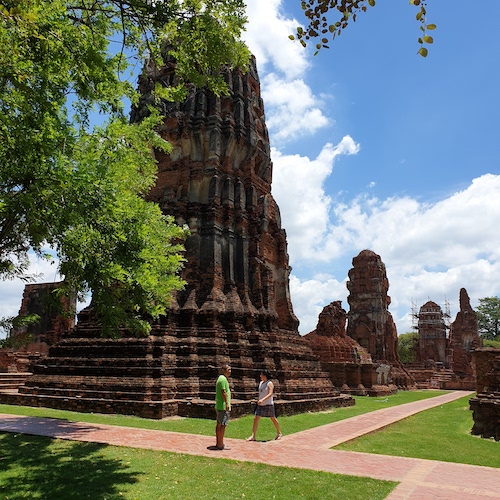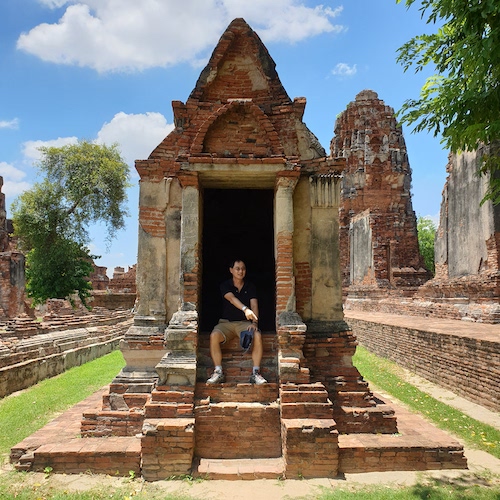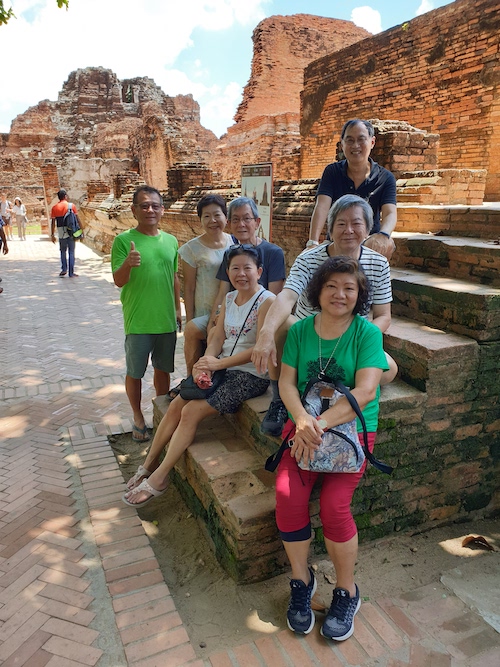 Whatever is beautiful
And the apartment that we were staying in had all kinds of interesting household and decorative items that fascinated me. I took many photos of them. They were beautiful; they were unusual, exotic, and most were made locally and bought from local markets or given by Baby's friends. I enjoyed photographing those items.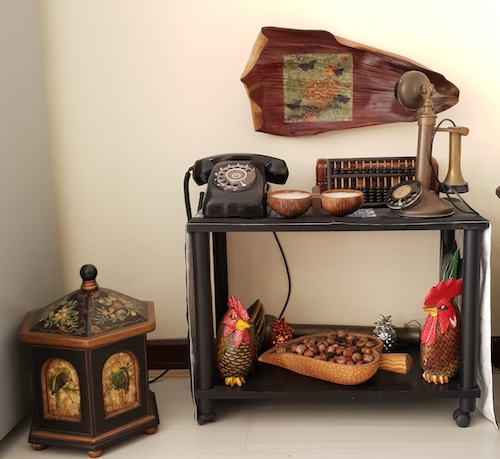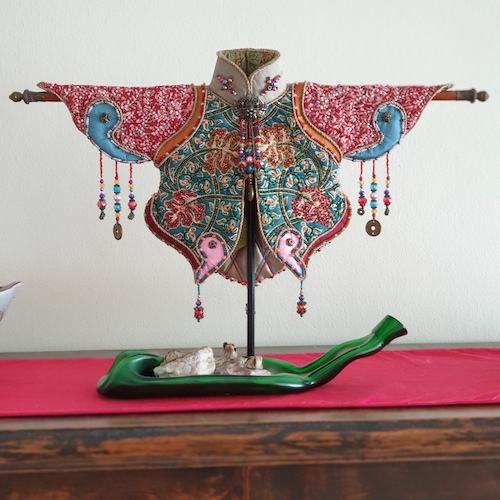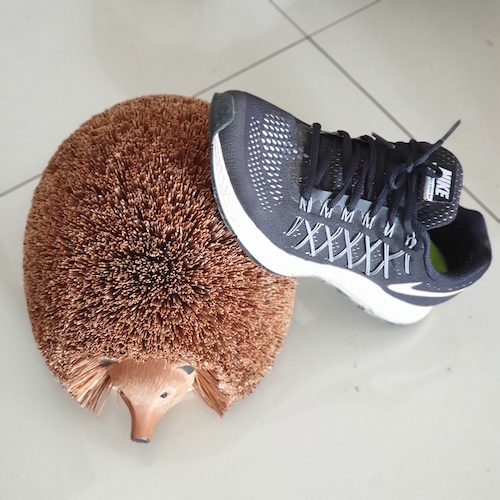 Capture them in pictures or buy them!
In fact, of late I noticed I have been attracted to beautiful objects like crystal cross (which I bought at half price for church use), a charming wooden botonee cross which I bought from a thrift shop for $8, and a ceramic set which could be used for Holy Communion for $15. The idea of buying beautiful items, useful or purely decorative, at a bargain price is growing on me. This is a new facet of myself I never knew. I feel like this could be another hobby! Should I be worried it grows into an obsession? Yes! Therefore, I must not get carried away. Moderation. Moderation.