The last time my sister Beryl was in Singapore was April 2018, when my eldest son Joshua married Ping. It has been four years (including the Covid 19 crunch years) that she has not returned, so we were glad that she would have some home leave. Travelling during this period is quite stressful because of the ever changing rules and my sister felt the anxiety.
During that four year period, she gave up her Singapore citizenship and took on German citizenship. She has been at the Evangelical Sisterhood of Mary in Darmstadt, Germany for decades, with a short stint in the Sydney branch. She speaks German fluently, and occasionally cannot find the right English word to express her thoughts.
During her three weeks visit in Singapore, she stayed with Colin my eldest brother, Julian the second oldest brother, and I, the fourth brother. Mostly with Colin. She was moved about so she could spend more time with different brothers, and also for her convenience of visiting her old friends living near different locations.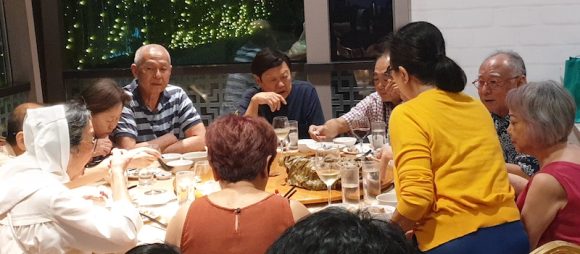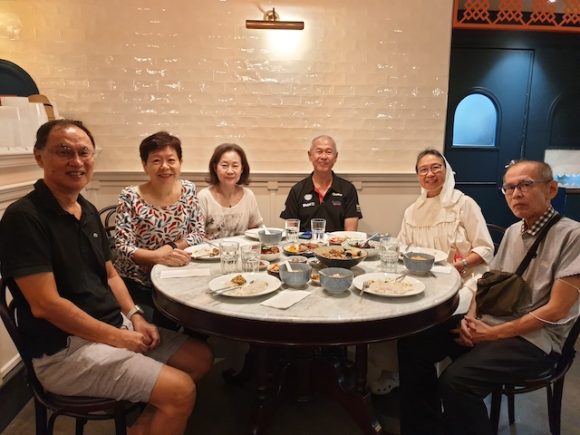 We had many table conversations over meals updating on what has been happening, reminiscing about former neighbours, relatives and school mates from Princess Elizabeth Estate, off 9th mile, Upper Bukit Timah Road. We also talked about spiritual stuff and helped her catch up on local news she might have missed out.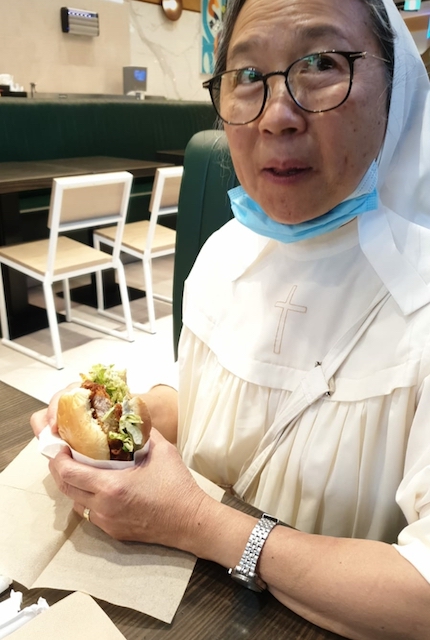 Unfortunately, her stomach has grown sensitive to spicy food and that meant a lot of spicy local favorites are out of the question. No laksa. No curries. No Thai food. No mee pok dry. No lontong. No mee siam. At least she could still have her durian, mango, mangosteen, longan, papaya and jackfruit. She ate a lot of fruits, especially local fruits – a fruit odyssey.
We are all getting older – over sixties, over seventies so it is always good to catch up more regularly and frequently as life is so unpredictable. Hope she will be able to visit more regularly.