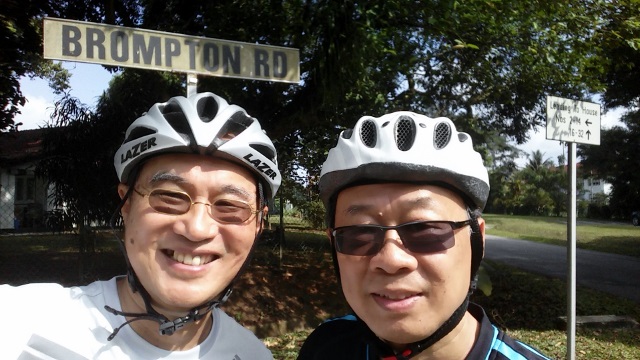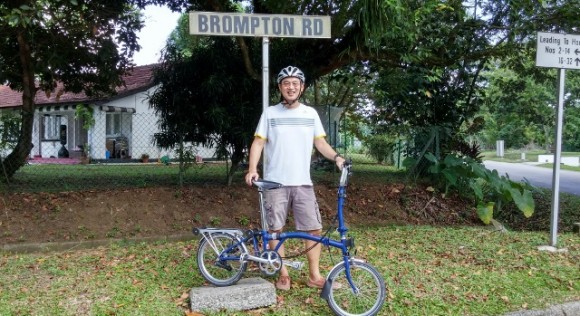 Pastor Richard Wong offered to bring me around the Ponggol Park and the Coney Island. He also requested that we search for a road in Jalan Kayu named Brompton Road. I am not fully initiated into the Brompton bicycle cult so I was thinking, What's the big deal? He read my mind and went on to explain that he wanted to pose in front of that road sign and take some photos of himself with the Brompton bike. He had seen it in many Brompton Facebook groups and wanted to have some pictures too. It was near Ponggol, so I didn't mind, though I was mildly amused by his enthusiasm.
So I picked him up at Potong Pasir and the two folded Bromptons fitted snugly into my Nissan Latio car boot. I keyed in the road and the Google navigation system brought us to Brompton Road. We could not find the road sign and had to circle a few times to finally land near the spot. We unfolded our bikes and took turns to pose and take pictures . I couldn't believe I was doing this, posing in front of the Brompton Road sign with a Brompton bike beside me.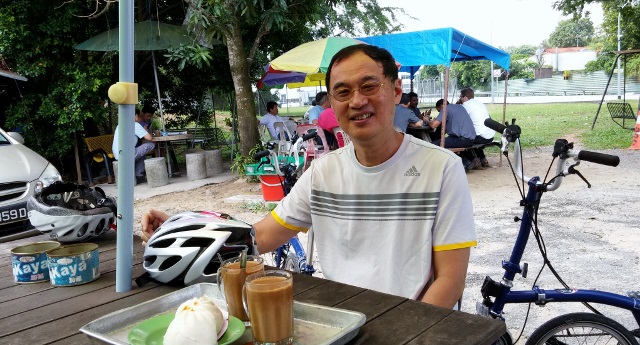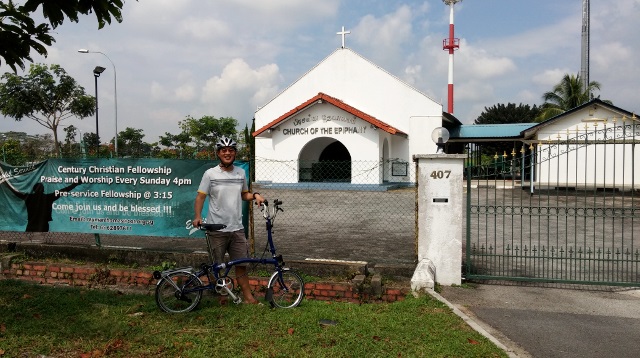 Later we rode around and stopped for coffee and pau at a rustic coffee shop opposite the Seletar Aerospace Park entrance. It felt like we were in the 1960s. We later rode around and I saw the Anglican Church of the Epiphany, that my friend Bishop Raphael Samuel and his wife Michelle served with in his early years of ministry several decades ago in the 1980s.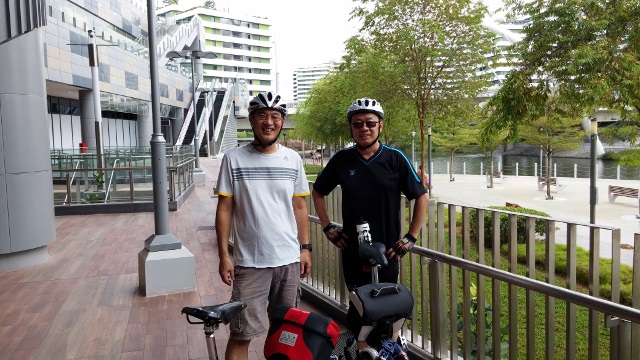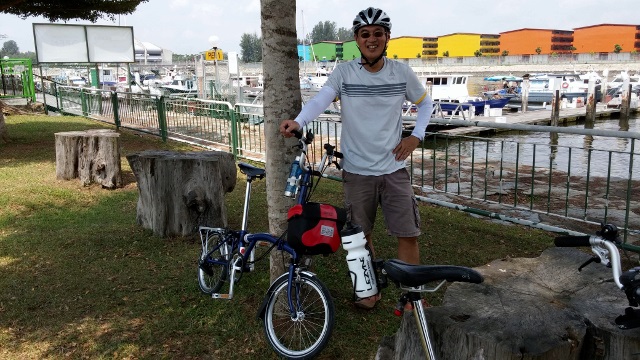 We parked the car at Waterpoint Mall which was along the Ponggol River. We pushed our bikes through the shopping mall ( you can only do this with a Brompton) and to the riverfront and began our burning hot ride under the overhead sun. It was nearly 11 am when we started off.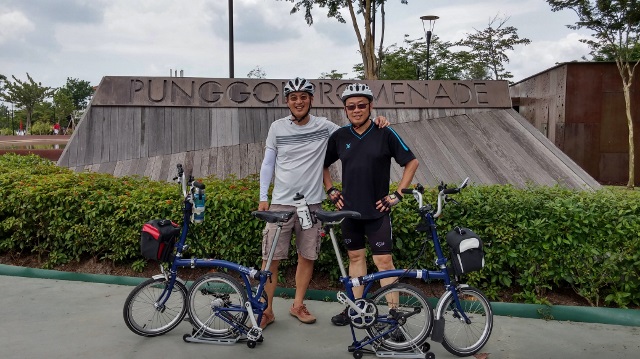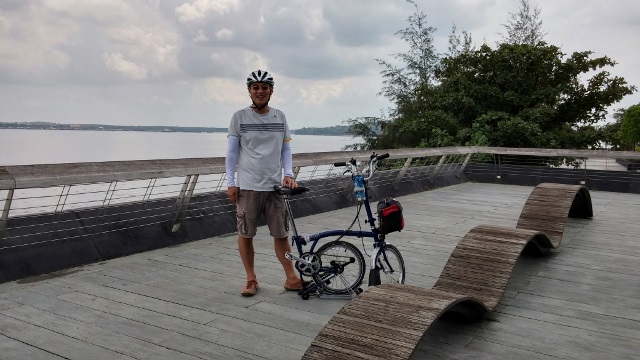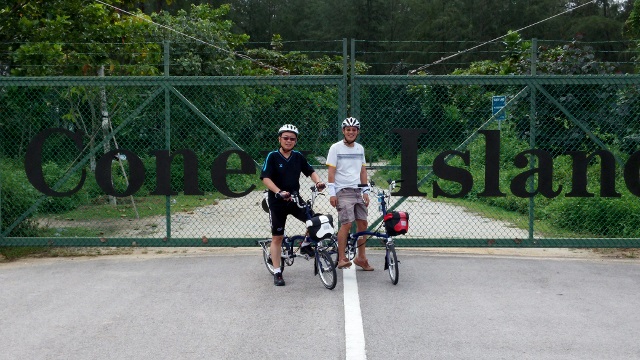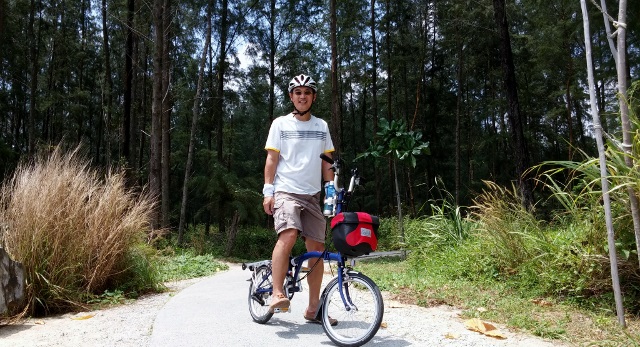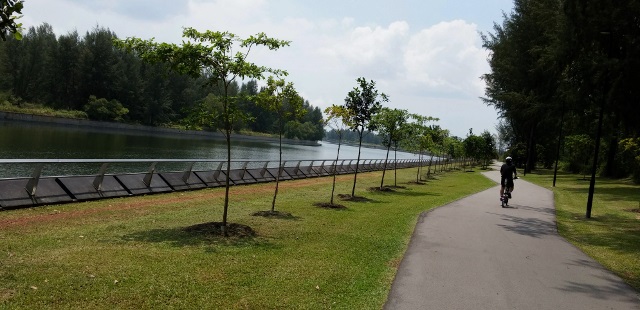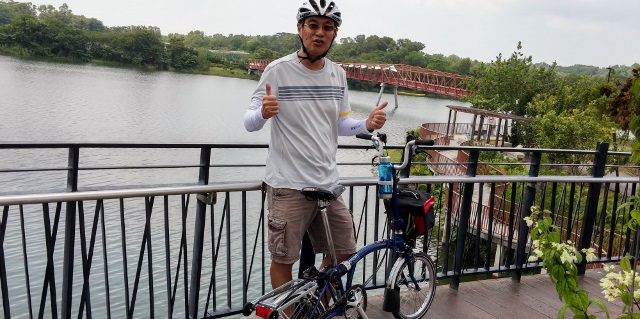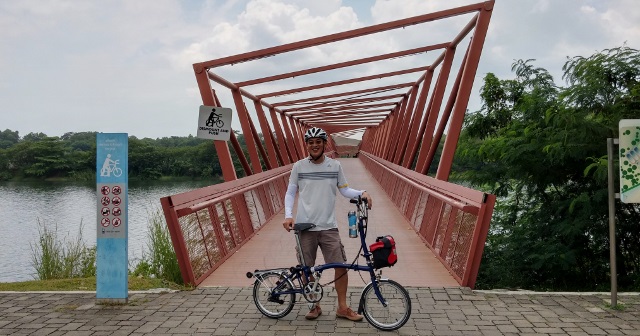 Pastor Richard knew the area inside out. We rode around the river all the way to the Ponggol Promenade and to Coney Island. On the way back we passed by Halus Bridge which links Pasir Ris to Ponggol. Richard knew which were the best spots for taking shots with beautiful background.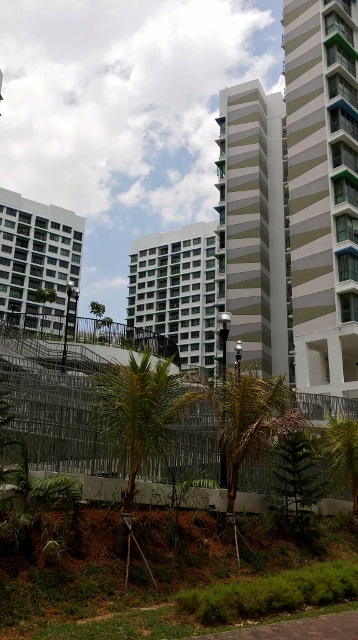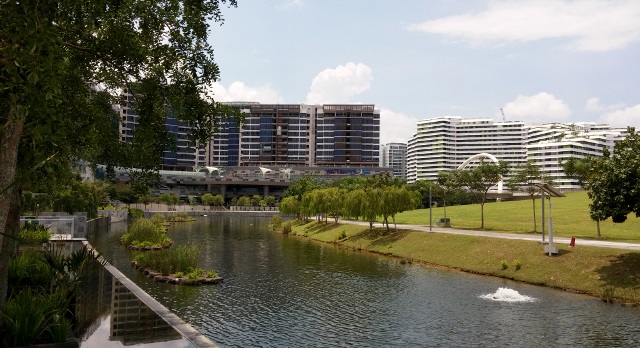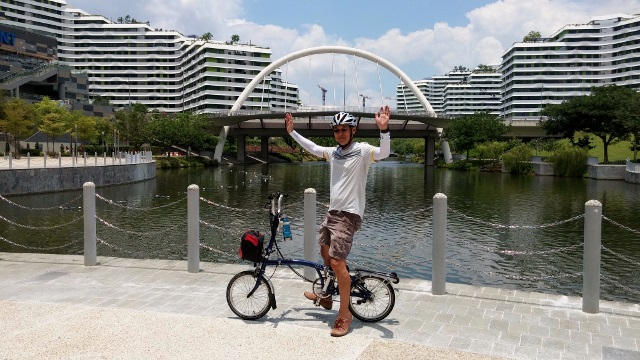 The HDB homes built about a stones' throw from the river banks were beautiful and such real estate along a beautiful riverfront is rare at the prices that the residents bought them. Their value would probably double by the time they are able sell their properties.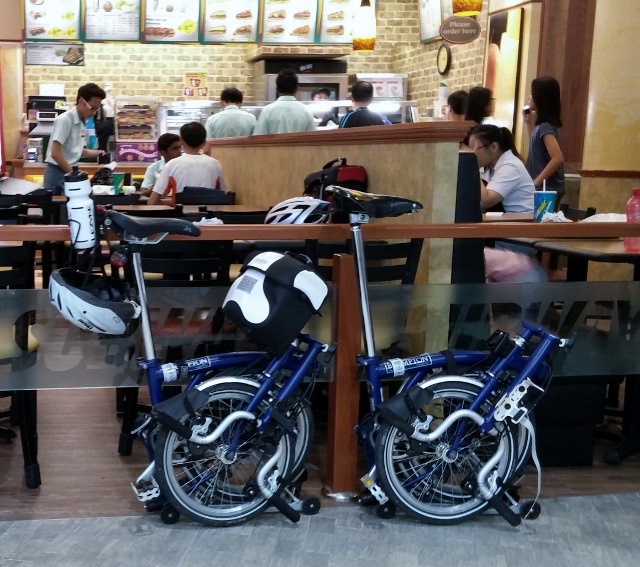 After the ride we had a Subway sandwich and coffee for lunch. We conveniently parked our bikes near where we sat and chatted in the wonderfully chilled shopping mall. Later, we folded our bikes, put them in the car boot and we were off again. It was interesting and fun. Although the sun bore down on us, I was glad I finally rode the Ponggol Park. Pastor Lawrence Koo, another pastor, who rides a Brompton, often bragged about Ponggol Park in his Facebook. I must agree with him that it is a beautiful park. Give it another five years for the young trees to grow bigger and shadier and it will be perfect.