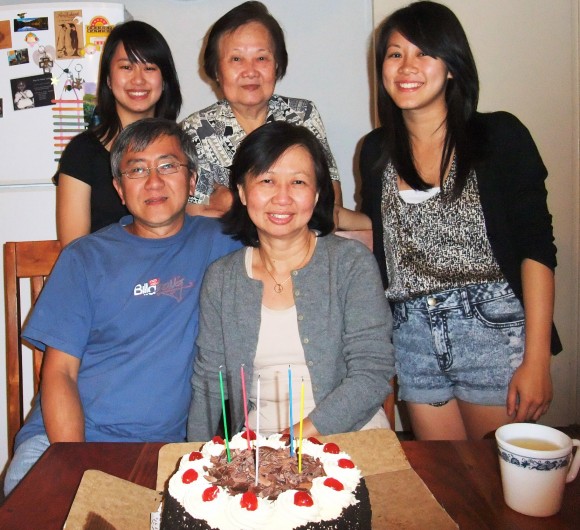 Over a decade late
They gave us lots of love and air time. Of course, my wife and I were grateful to them. Their invitation to us had expired a decade ago, but what was there to lose in asking. After all the promotion flights were already booked. So my heart leaped when we saw Michael and Soo Kin at the Perth airport.
The weekend came and went so fast I thought I was still in Singapore. Sorrento Beach, Soo Kin's surprise birthday dinner, worship at Faith Community Church, and Rod's birthday barbecue. It went past like a cool Perth breeze.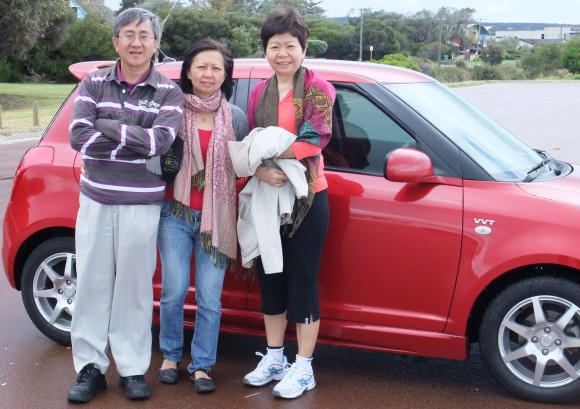 Road trip to Busselton
Michael and Soo Kin brought us on a road trip to the great south west region of Western Australia. This is as big as Johor, as Western Australia is so huge you could put in the UK, Germany, and Japan in it, and still have leftover space for Philippines. But most of it is desert or bush land and rich minerals underneath.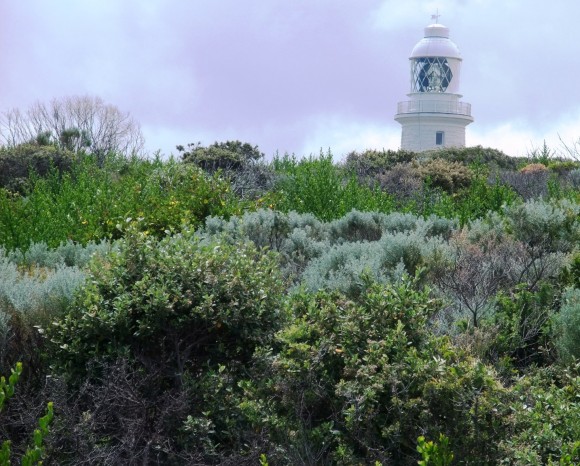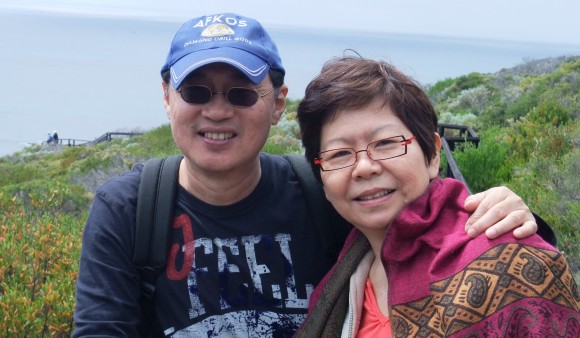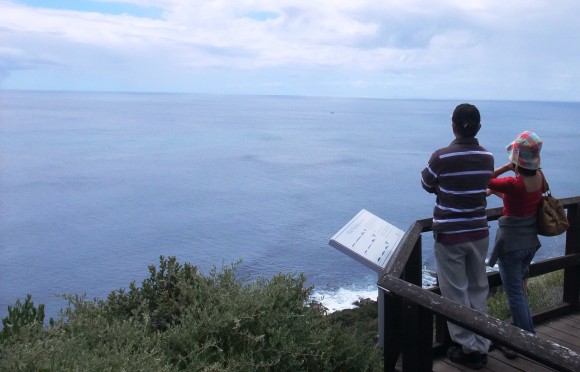 Smitten by blue
Never saw so much blues in my life. The Indian ocean, the Swan river, the Mandurah esplanade, the clear blue skies: they reach out and hold your senses hostage whenever you look their way. Smitten with scenery and freshness you cannot buy or bottle, nor have to pay for, we surrendered to the Naturaliste Cape, the Mandurah foreshore, the Busselton jetty, Yallingup beach and the small towns of Busselton and Margaret River. People were polite and friendly and were not competing or rushing to be first to the queue or carpark lot. How many public campaigns did they have to reach this level of courtesy and civility? It must have come from knowing they have plenty of resources and time.
Whale surprise
The Lord surprised us when He answered my prayer to be able to see whales migrating along the coast. Though they were but water spray from the nozzle and black specks in the vast distant blue ocean, it thrilled us, and filled our hearts with praise. The Lord is generous in His kindness towards us, giving us not only what we need, but also what we wish for.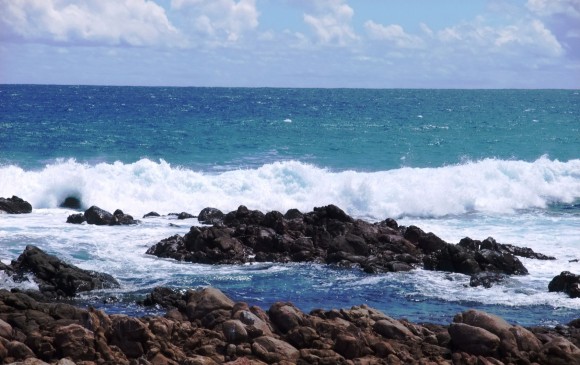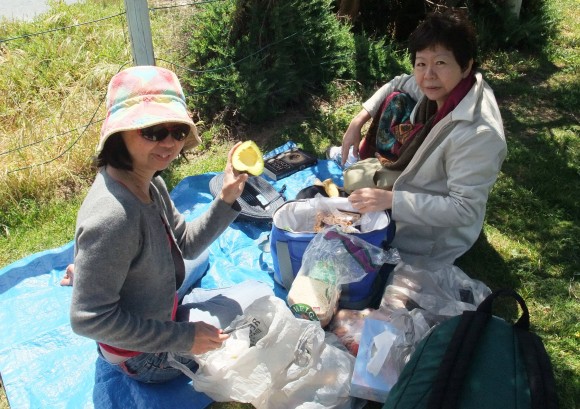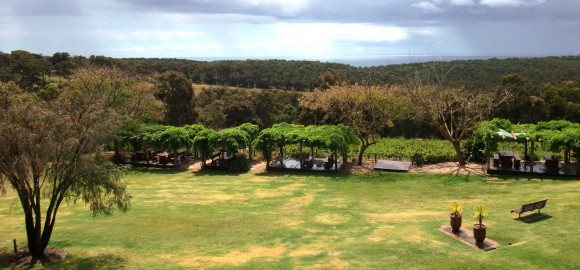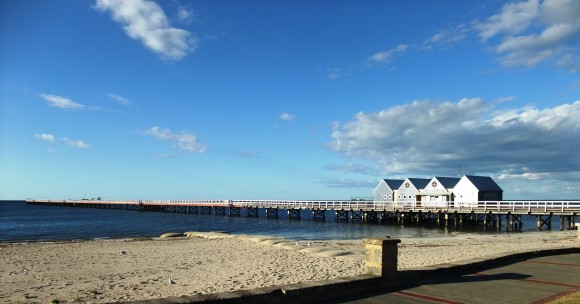 Polished arrows
We had devotions in the morning, not because I was a pastor, but because we wanted to. Sweet times of reading scriptures, sharing and praying together before we went out for the day. We talked a lot about our lives, about missions and church, about life in Australia, our families. Michael and Soo Kin are like polished arrows that the Lord had polished over the years of walking by faith, and they have such a passion for the poor, needy and powerless in Cambodia and Philippines. They have pioneered and networked with key indigenous leaders in these countries and are doing significant work in those countries. Michael often repeated his mantra, "It's all by prayer, it's all by prayer." When we begin praying, things start opening up and opportunities come our way to join God in His work.