Malaysian cell church conference

Pastor Chua Seng Lee was invited to conduct a workshop titled "Experiential Learning in Cell Group" in the 14th Malaysia Cell Church Conference hosted by  Damansara Utama Methodist Church. Evidently after Faith Community Baptist Church had transited into the G12 model, the mantle of doing the cell church conference had fallen on the shoulders of what is now the largest Methodist church in Malaysia. We had just held our own church camp in Petaling Jaya, and my wife and I were generously sponsored by Pastor Chua and Josephine, to accompany them to the workshop. The whole group stayed three nights at the Hilton Hotel, Petaling Jaya.
DUMC 's birth
The DUMC is 30 years old and has an attendance of 4,000. They started as a small church plant of Sungei Way-Subang Methodist Church, a rare Methodist church with a passion for church planting. Twenty two young professionals in their 20s and 30s, with an evangelical IVCF background, started services in 1980 in a first floor shop lot under the leadership of Daniel Ho and two other leaders.
Three waves of the Spirit
The cell church strategy was the main vehicle of growth, but it was fuelled by three waves of Holy Spirit revival, according to their 30th anniversary coffee table book. One was the charismatic touch that manifested healings, deliverances, visions and prophetic words. The second wave was triggered by the pastor's return from the Toronto Airport Vineyard Christian Fellowship. It was a revelation of the Father's love and holy laughter that refreshed the church. The third wave was a revival of "first love" and devotion to Christ.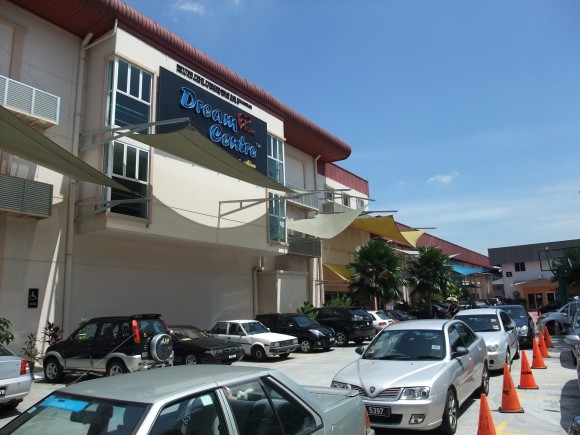 The Dream Centre
By 2007 they have settled into their Dream Centre, a former warehouse on 5 acres of land, renovated into a church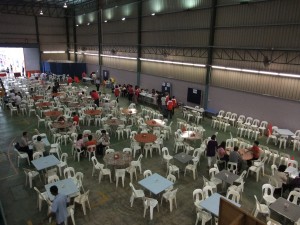 facility for about RM$40 million, inclusive of the land. They have moved three times and this was their fourth move. Dream Centre has a seating capacity of 3000, a total built up area of 200,000 square feet, a fellowship hall that doubles up as an indoor sports centre and parking space for 200 cars. The church kept growing and the vision of the church is now focused on equipping God's people to be salt and light in the world. They seek the transformation of the city of and society and God knows and every Malaysian knows that Kuala Lumpur and Malaysian society needs transformation by the grace of God.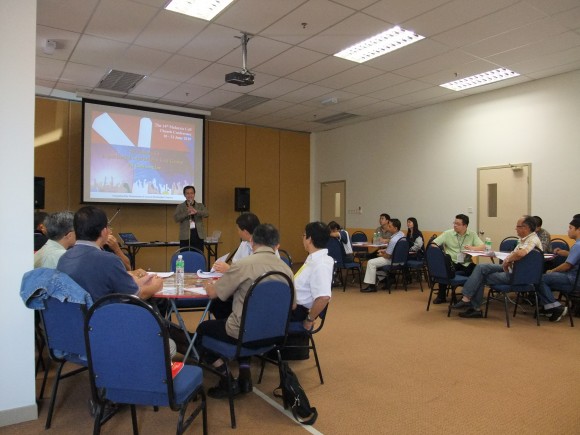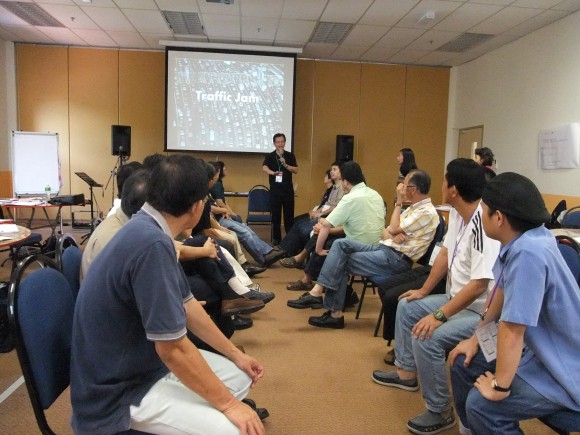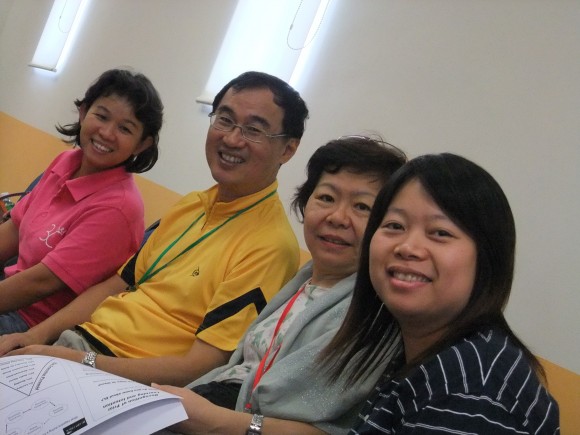 Experiential learning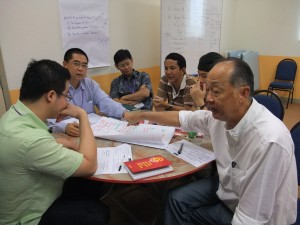 This course was one many would regret that they did not sign up for. The workshops were held in the afternoon after lunch when participants would find it hard to stay the course or pay attention. It was not to be so in this workshop. Pastor Chua was succinct, clear in explanations and instructions, employed several specially designed activities or "experiences" and demonstrated how these could be used for reflective learning. As he conducted the workshop, I gained a better understanding of experiential learning, and saw how it is underutilized in most churches' teaching and discipleship methodology. The participants were trained to facilitate and actually had some hands-on experience in doing so. This is why workshops  are called workshops: the participants were put to work, and they learned by doing. We had an enjoyable time and I have uploaded a video of  a sample activity  to give you a better idea of what took place.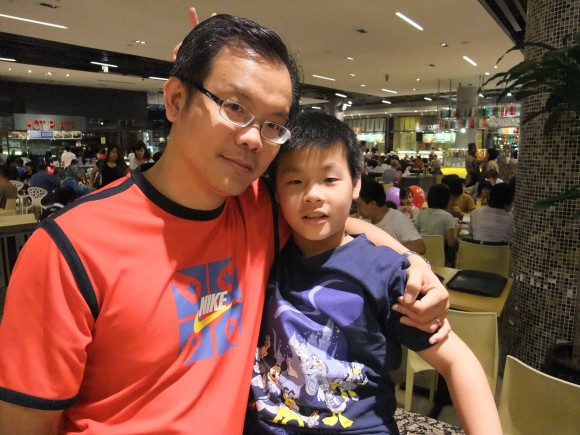 Pastor Chua
Pastor Chua Seng Lee, in his early forties,  joined the church pastoral team in February this year. He came to us after having served in a megachurch (FCBC) for nearly two decades. The perspectives, philosophy, competencies, insights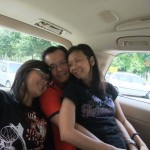 and ideas he brought along has been like fresh air in a stale room and we have been greatly blessed as a church by his input.
It was wonderful to have these few days of meals together. My wife and I had a wonderful time chatting with his wife Josephine, daughter Rachel, the huggable son, John, and two of their disciples Veronica and Pei Yi. The family is close-knit and warm. They are a hugging family and that's a great model. The Chinese family stereotype of cold formality and unexpressed affectionate love should be thrown into the shredding machine. Amen!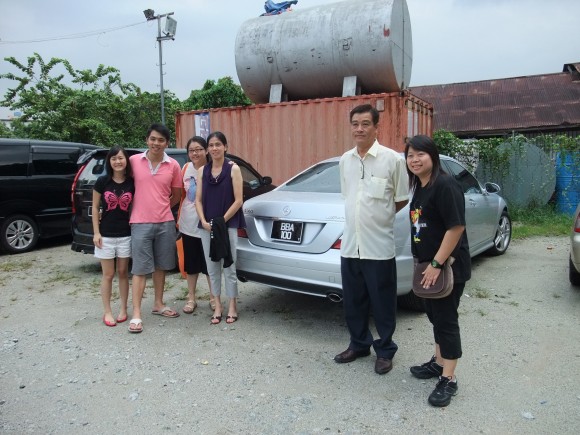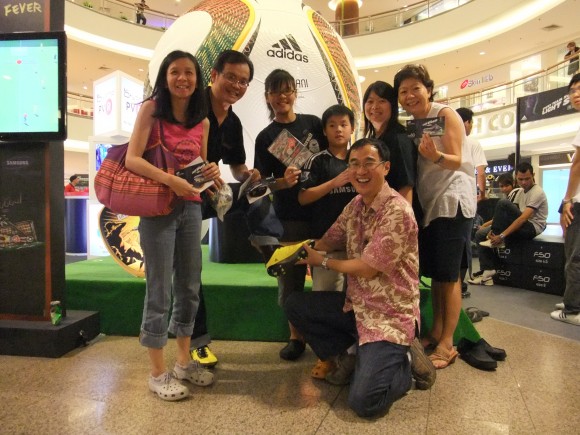 Makan, shopping and makan
We were treated to warm Malaysian hospitality. Veronica's niece brought us to an authentic Hakka meal in a restaurant at Jalan Apa Saya Tak Tau, where we had a meal with her relatives. Then she brought us to the Pavilion and we stayed around that shopping area for the whole afternoon. We bought some clothing at bargain prices – thanks to the good exchange rate.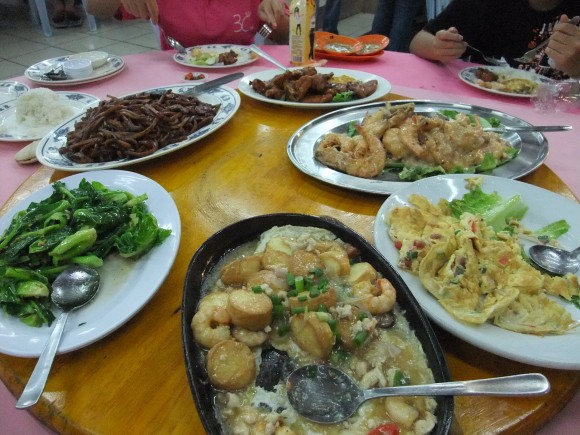 It was Chua's birthday so we went back to the hotel and had a seafood meal at a coffeeshop nearby. The food was not as tasty-great, but at the price we paid we ain't got no complaints.