The Chongs and the Shins blessed Simon, Rinda and myself with two days in a four star hotel and two days tour around Chiang Mai. The second day, we just had to do the elephant thing. Watched the elephants do tricks like dance, paint and even take penalty kicks. Touched them, posed with them, fed them and rode on them. It was a 6 out of 10 experience, because of the waiting, waiting waiting. The Tupperware group of over a hundred salespersons from Malaysia were on an incentive trip. They were late and upset the schedules of everyone else.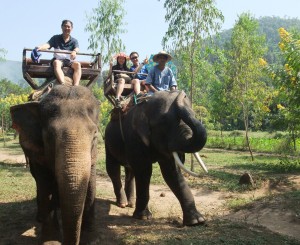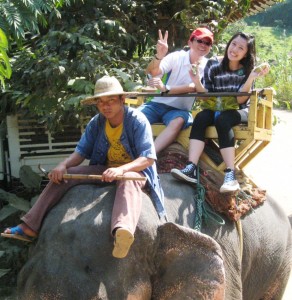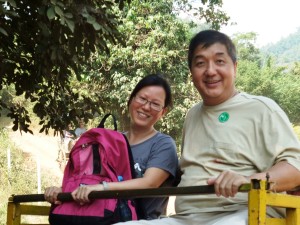 The highlight of the day came from whitewater rafting the Mae Taeng river. Driven up river to an attap facility, had a light lunch, given a demonstration of safety and teamwork, wore safety equipment and we were off. This was one unforgettable ride on Grade 3 river rapids. Unforgettable for the thrills and spills, getting stuck between two rocks in the rapids, and other incidents. Its about 10 km long and the rafting was close to 2 hours but time just rushed by by as we paddled, squealed, laughed, screamed, had anxious moments and got drenched to the skin.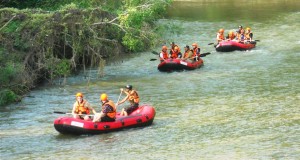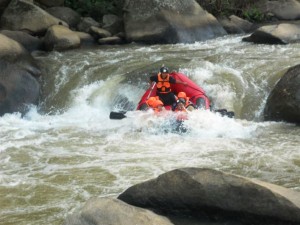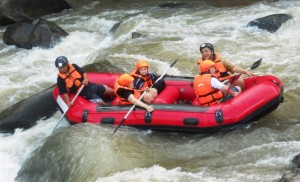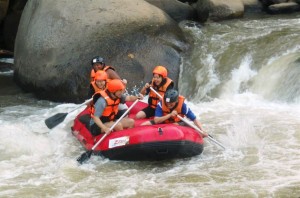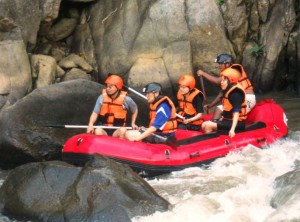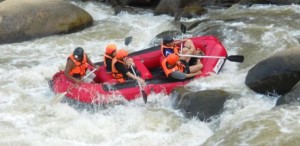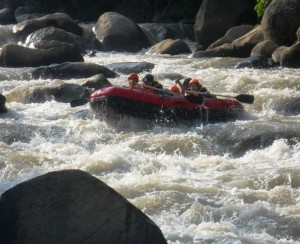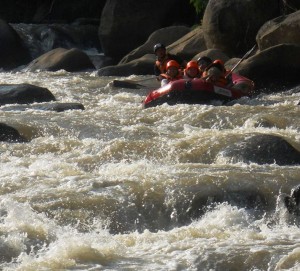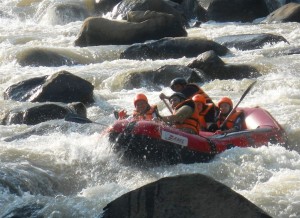 Sunny Chong shared some lessons from reflecting on the adventure:
1. To move ahead we have to work in unity. Everyone has to paddle together in the same direction.
2.  Let our hearts not be troubled, when we go over troubled waters.
3. In our life, there are always "Up & Downs" and "Twist & Turns".
4. We may move very fast when the Flow is strong.
5. We may feel calm when the river is still and quiet (Psalm 23).
6. Sometimes we can feel depressed and get stuck between the rocks.
7. The Lord delivers us out of danger.
8. Always celebrate and rejoice on reaching a milestone along the journey.