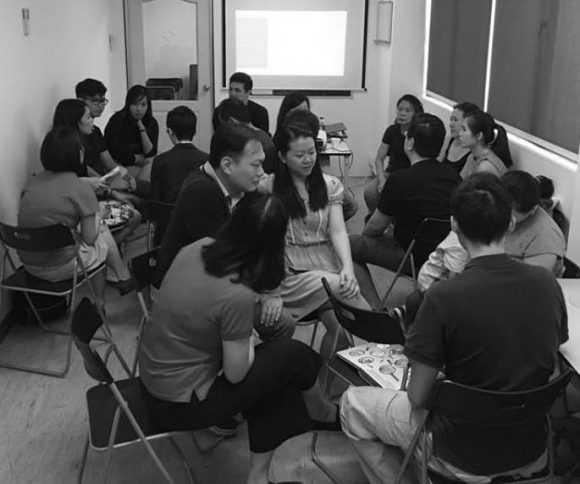 It was a significant meeting: pastoral team, children's ministry core leaders, and the young parents. We wanted to share our thoughts about discipling children, the respective roles of the different partners, and our modest hopes and aspirations, and especially to gather feedback from them.
There were a few things I picked up from the feedback they gave:
Young parents are deeply appreciative of the dedication, care and sacrifices of children's ministry lay volunteers.
Young parents are eager to disciple their children and give them what's best for them spiritually and developmentally.
Young parents know the importance of their role in discipling parents and want to be better than what their parents were with them.
Young parents want to disciple their children but are short on time, energy and know-how to actually do it.
Young parents prefer informal learning to formal classroom learning. They rather have a picnic or informal meal with other young parents and be able to exchange ideas, share problems and solutions, and get to know one another and let children grow up together.
Young parents want to connect with other young parents at the same stage of parenting as they can identify with and comfort and encourage each other along a similar journey.
Young parents find little edification in being part of a cell (which has nothing planned for children) as they would be too occupied with minding their child.
Interesting information and feedback for the pastoral team to ponder over. Wonder what you think of their feedback?