We did 45km in about 4 hours. Cycling, not running. Three pastors from the Brompton Pastors' Club – Richard Wong, Seng Chor and myself. Pastor Lawrence Koo and Daniel Lee could not join us.
We set off at about 7.30am from B1 carpark located at the beginning of the East Coast Service Road (near Fort Road). It was a free car park. We intended to meet earlier but I was waiting at the wrong car park B2. I don't know how I got that wrong. I saw the WhatsApp and it said B1 car park but when I typed into the Google map it was B2.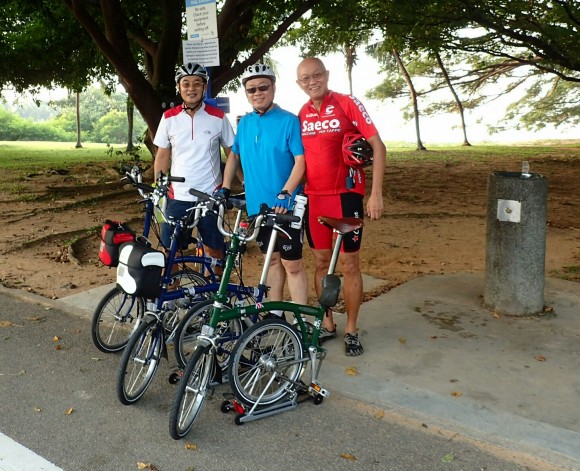 We cycled all the way to Changi Village with one or two drink stops. At one of the stop there was a station for cyclists. It had a few repair tools, an air pump and a water fountain. Wonderful idea. I commend the authorities for making such things available in this park connector.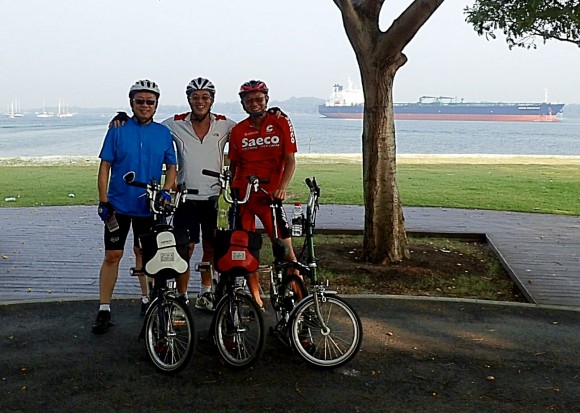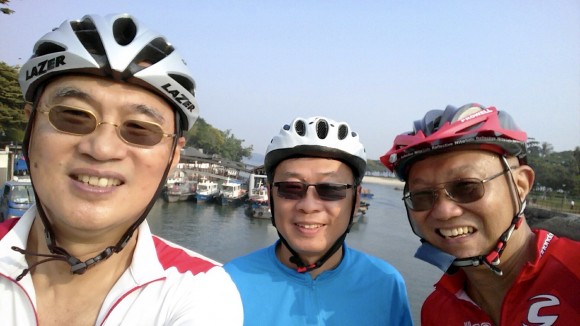 The scenic stretches of the route that I liked was the one after the Youth Adventure Center, with deciduous trees on both sides of the route. The other was the Changi Park itself with its tall casuarinas. We rode to the end of the Changi Park PCN.  I thought that it was so beautiful that the sea scape along the route had less ships (unlike the ECP PCN), and there were no restaurants, and there were less people around. The most boring section however was the straight and broad Coastal park connector path of about 8km. On both sides of this path were ongoing construction work of next two airport terminals.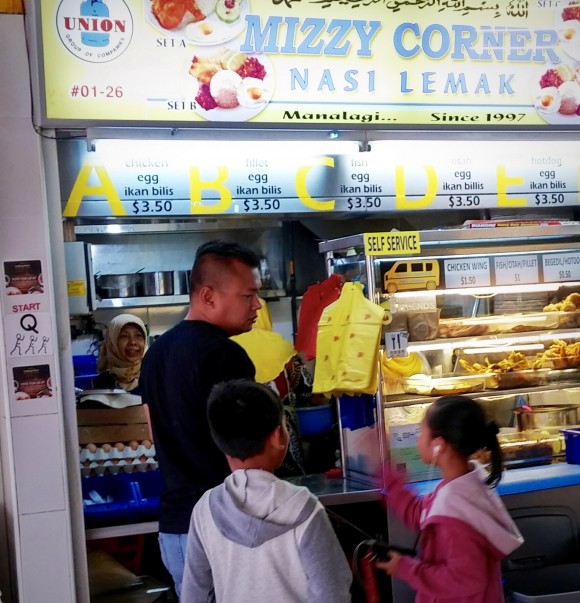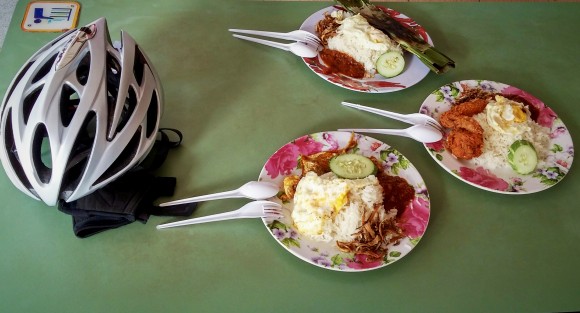 At the Changi Village hawker center we had a delicious nasi lemak breakfast. It was just past 9am. I used to patronise the famous stall that earned the accolade of best nasi lemak in Singapore. But Richard insisted this competing stall was better. After eating, I agreed with him. The rice was soft and moist, and the fish I ordered was fresh and meaty. We downed it with 100 plus to replenish our lost body salt.
We decided not to rest too long. We moved off for the return leg. The weather was cloudy and we were thankful for that. Especially at the monotonous Coastal PCN which had no tree cover. The clouds gave us shelter and cooled us. You see, in the late morning, it is usually very  sunny and humid.
After that my legs grew tired , and my bum ached. This was the first time I covered such distance.  Prior to this, 20 km was the most I have ridden. Pastor Seng Chor just recovered from a flu and he too had gone slow and steady. Pastor Richard went strong throughout as he was a veteran of such long rides. He was physically well conditioned. This was a piece of cake for him.
On the whole we enjoyed it. When I reached the end point I felt relief as well as a sense of satisfaction. I was thinking of how in my fathers' generation men retired at 55 years old, and were expected to gather moss, and rot at home. We were all over 55 and we were not at home, not gathering moss, and still active in ministry. Times have changed. Attitudes have changed. Retirement is indeed a social construct.