I originally wanted to get a taste of training as a spiritual director but it was not to be since the church leadership felt the last quarter of the year would serve succession better. I was thankful for this in the end, for my spiritual director Lance Ng, of Kingsmead Centre, invited me and my wife to a pilgrimage called Camino Ignaciano with a retreat content. He had gone in 2018 and wanted to see if the pilgrimage could be modified to embed the dynamics of the Spiritual Exercises(SE) in the camino. My wife and were the last two to be added to the list of about 16 pilgrims. Lance led the retreat "component" and worked in tandem with Fr Jose who gave historical info and spiritual insights into Ignatius, the man. Great teamwork.
I liked the way Lance explained to us the dynamics of the SE day by day in 30 minutes sessions; the way he reminded us to be fully present to God and to ourselves, and to have a contemplative posture at all times.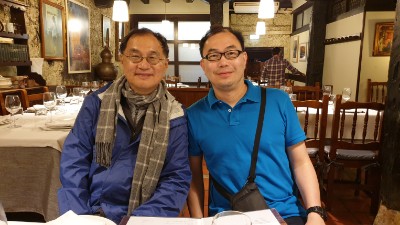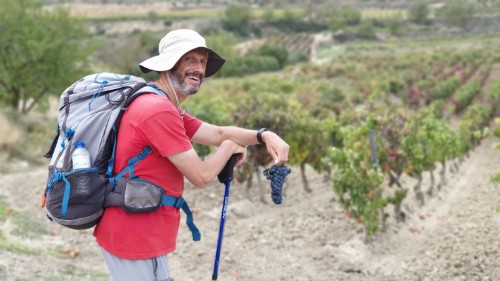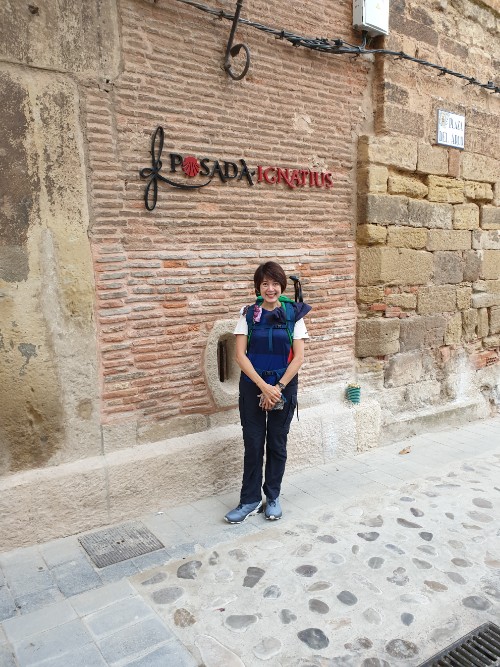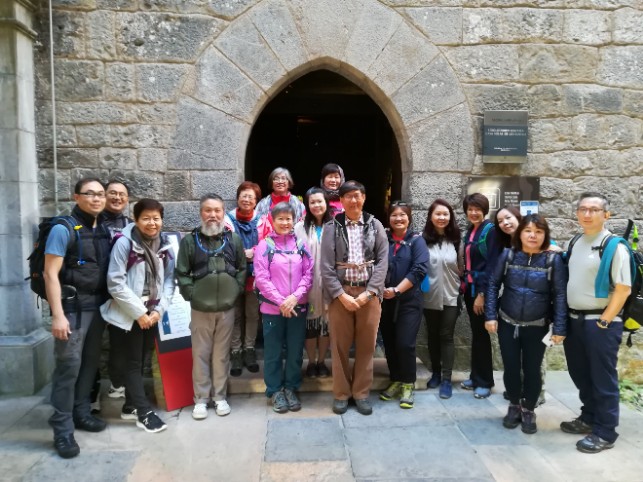 The other spiritual director is Fr Jose Luis Iriberri S.J., who was assigned the task of establishing this spiritual pilgrimage, quite unlike the better known but now secular camino de Santiago.
Fr Jose has information at his fingertips and showed he had done extensive research and countless caminos before this one. We were privileged and blessed to have him. His homilies were short, sharp and satisfying and his sense of humour pleasantly surprised us as our rapport with him grew.
I will always remember his pleading voice, "Come on pilgrims, you can do it! ….let's go…etc."
With these two leaders as our guides the sixteen of us pilgrims have been touched and blessed, informed and inspired, and connected with the Lord and one another, in reflection and prayer, and in faith-sharing and individual direction.
The administrative tasks were divided between Kae and Audrey and all the pilgrims were thankful for their humble hard work. Lots of changes had to be made as pilgrims withdrew, or had to leave midway, or could only join us midway, due to unforseen circumstances. Thank God for these helpers that lighten the load of the spiritual directors.
I am deeply grateful for these guys who made this camino such a meaningful one. May God enrich their lives as they have enriched ours, to the greater glory of God.