My vacation has come to an end. Here am I in a cafe writing while we wait for a 6pm flight. The ending of vacation is like the aftertaste of Vietnamese robusta coffee. There is a bit of bitter aftertaste. I now wish the vacation could be extended. But work awaits me, and I preach on Sunday. I have been lifting up my heart to the Lord about the two messages I have to preach. They are embryonic form now, with skeletal thoughts in my mind. They will have to take form tomorrow!
The last few days in Hanoi has been in a single word: wet. One of the things I looked forward to was a Halong Bay overnight cruise. Sadly, it was not to be. On the morning we were about to leave we received notice from the tour company that all boats are not allowed because of a storm of a few days. What a disappointment! This government ban makes me feel secure. No money was lost. And we went for the alternative, Tam Coc or "Halong by the Bay land tour" – haha a stylish way to ease the disappointment I felt. We went for it. The tour agent started at about US$50 and when we told them we are going to explore the city, the price went down to US$35. Well we took it after the price plummeted.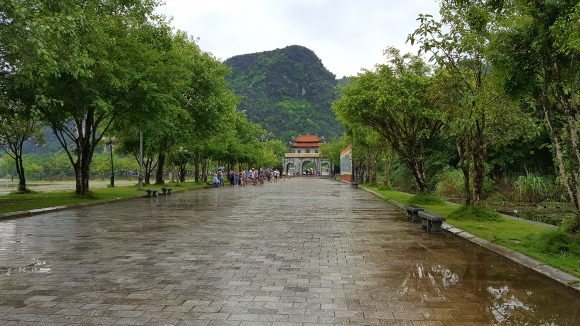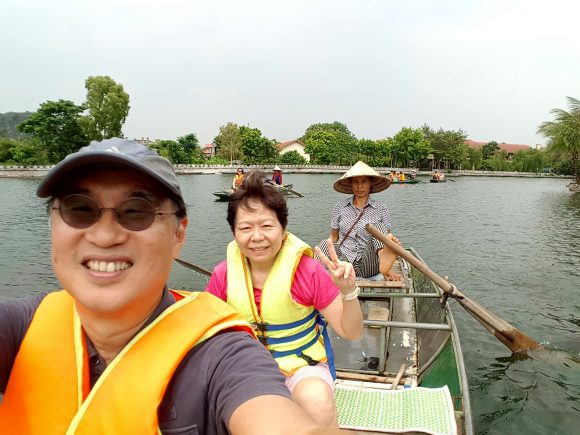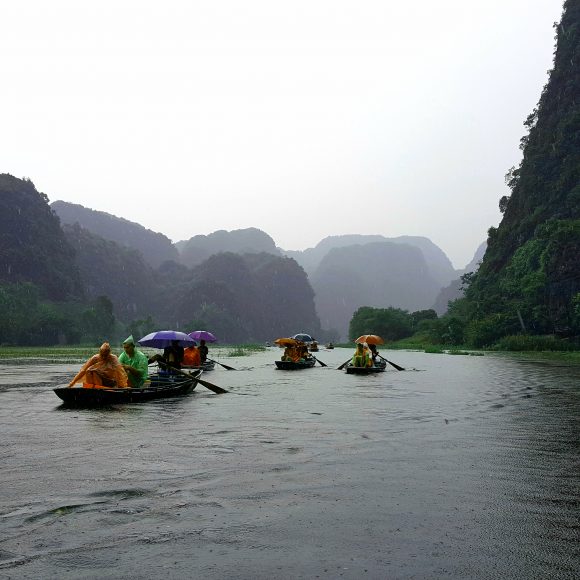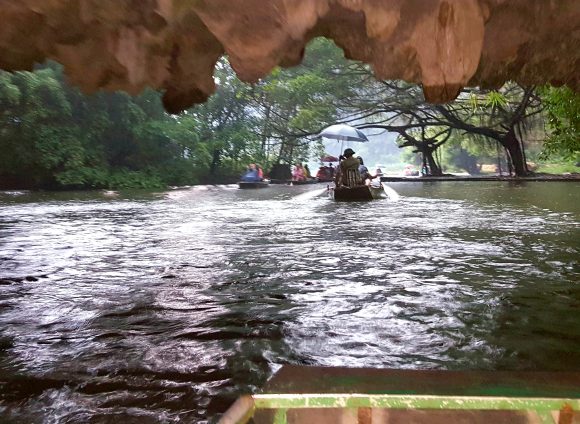 It bus travel for about 2-3 hours before we had a bit of history of two Vietnamese dynasty and the Temples built to ancestor worship the two kings. Then we went on a boat ride that went under three caves and back. It took about an hour and a half of women powered rowing of sampans with their feet. We had scenic views of limestone structures similar to that of Halong Bay, only with light intermittent drizzles. Of the two the more spectacular thing to see was how the women used their feet to row the boats!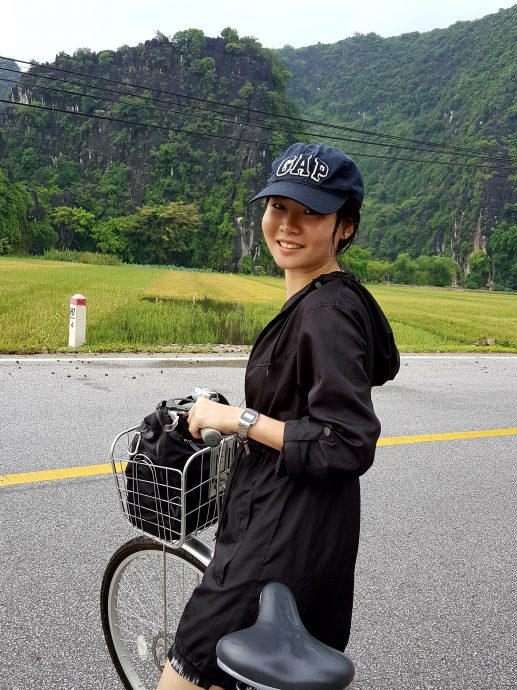 The intermittent rain did not stop us from taking a bicycle ride around the rice fields and farms with the limestone hills and mountains as a backdrop. I must admit the idea of riding my Brompton around this area flashed across my mind. Who knows?
We had some fabulous food on the extra day we had since our Halong Bay tour was cancelled. Great atmosphere and egg coffee in Hanoi Social Club; great pizza at Pizza 4P's, a chain of profitable pizza restaurants started by a Japanese entrepreneur and featured in an article in the New York Times; and famous street pho, and local meal called Bun Cha. Guess that was a food tour. Thanks to TripAdvisor and Elaine Chee and her Friend, Joelene's recommendations.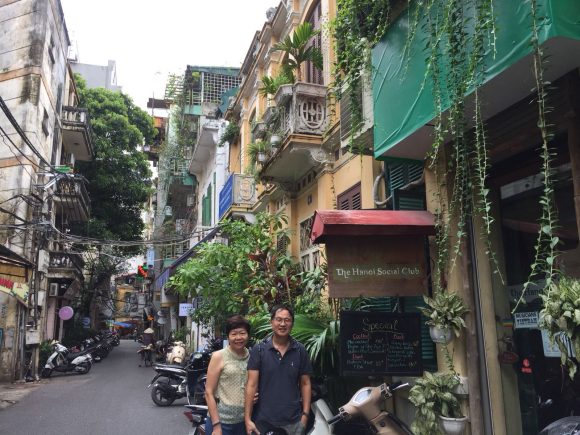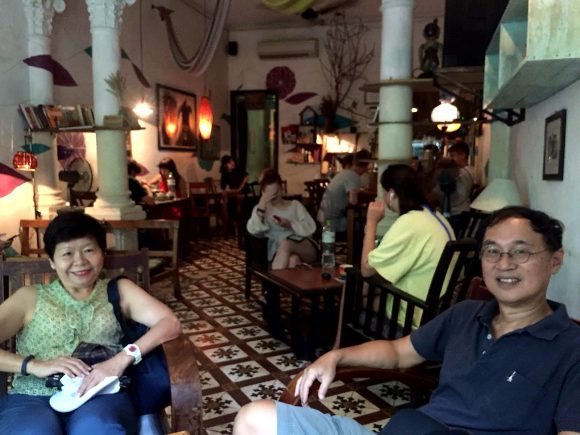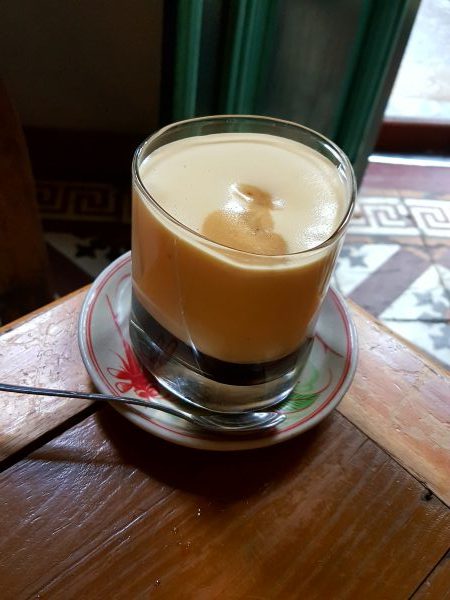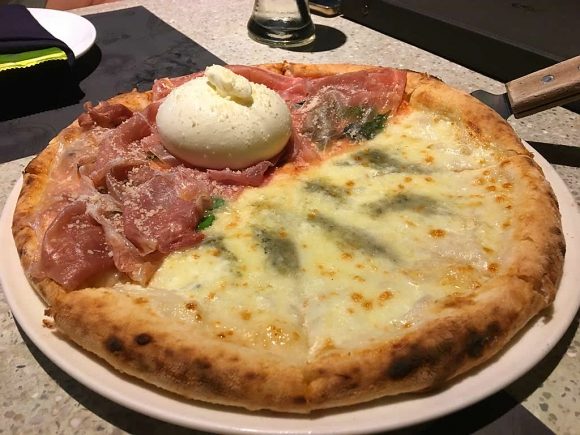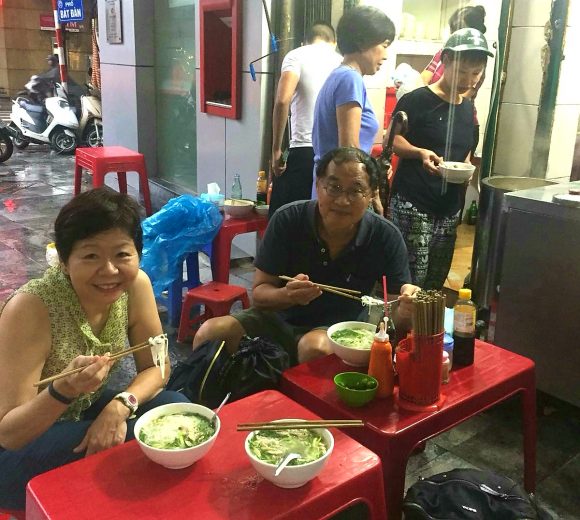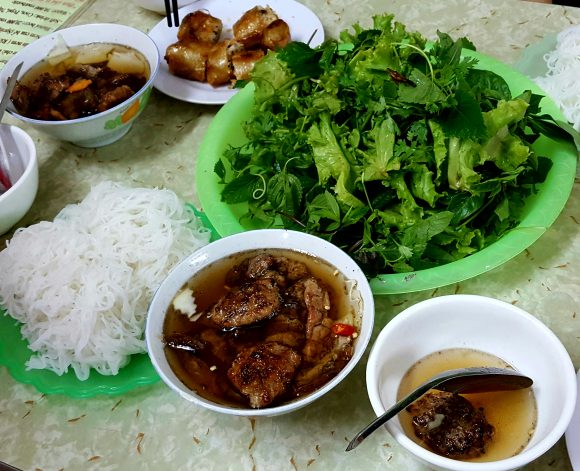 It was wonderful to travel with our daughter as she will be heading overseas to work. We had an estimated 24 leisurely meals together, rooming together for seven nights, and that is a lot of conversation, laughter and love. This was a good idea. A memorable trip.