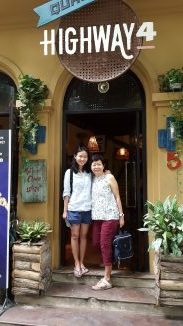 Hanoi means "between two rivers". I have always wanted to visit this city, the Halong Bay, and the Sapa mountains. Today my wife, daughter and I landed at a modern airport and literally Grabbed a cab to the Labevie Hotel in the French Old Quarter. We asked the hotel staff for some recommendations for the rest of the day. She recommended a restaurant nearby called Highway 4 and we had a kind of late but light lunch of a few Vietnamese dishes. Very satisfying food at reasonable prices.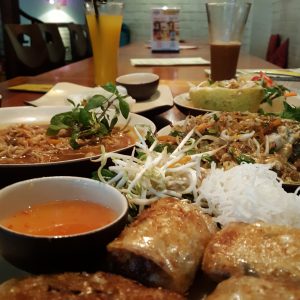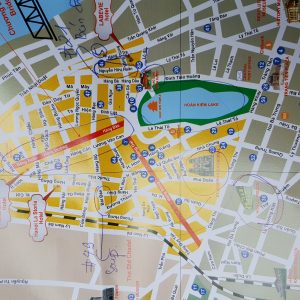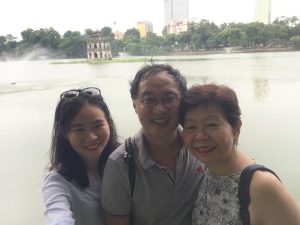 Next we went to look for a lake nearby. Having found it we circled it at a leisurely pace. While it was hot and humid earlier on, the presence of trees and water and open space made the walk so much more pleasant and cooler.
Later we went to look at the Night Market about 10 minutes walk away but we were too early at 6pm. The night stalls had not set up shop yet. So we shopped along the street with its many shops selling clothes, bags, souvenirs, shoes and other stuff.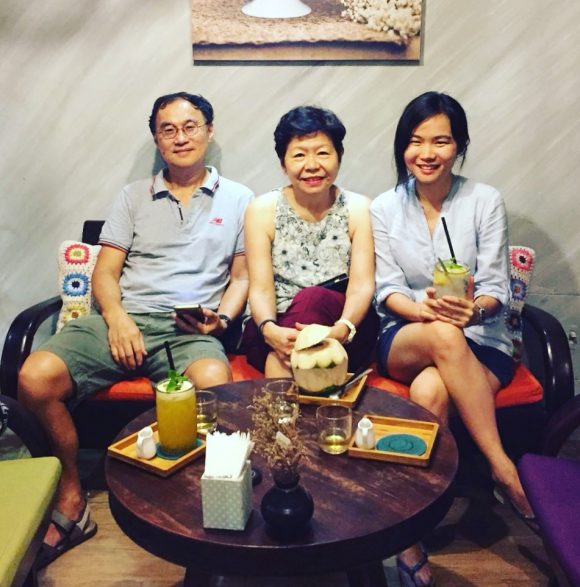 Having walked more than 10,000 steps, we felt tired and chilled out in a lovely cafe called, The Lissom Parlour. We bought bread in preparation for hunger pangs in the night and an early breakfast the next day. We will leave before the hotel breakfast is ready. We will take an early bus for the Sapa highlands from an office about 5 minutes walk from where our hotel is. I am looking forward to the fresh and cool mountain air and more family time.