Monday, 19th March 2018 – Ine fishing village funaya
We set off to have breakfast at this featured cafe called "Syphon Coffee & Teahouse" – but it was closed on Mondays. As a result, it was breakfast at MacDonalds again. I did not know whether I laughed or cried or both – with a muffin in my mouth. It was a cold wet day but we were determined not to let the drizzle deter our plan to visit Ine, a fishing village with houses that incorporated boat "garages". I had seen this on Japan Hour. Now I was to visit and see it. It was a drab day but we made the most of it as the photos we took showed. After hundreds of shots, we walked along the edge of the bay, passing by the homes that housed fishing boats. We finally landed at lunch time at a restaurant with a great view of the bay. The fish there was so fresh you could taste the sea. Freshest yellowtail sashimi I have tasted!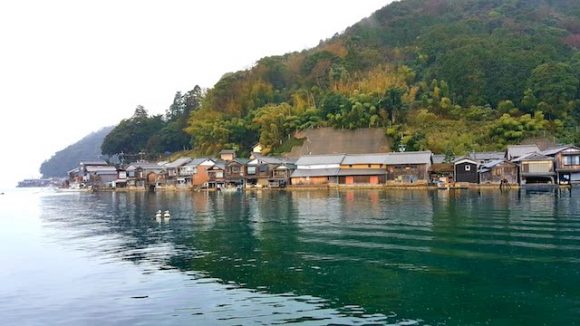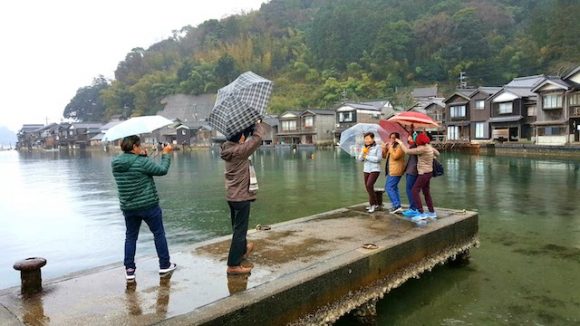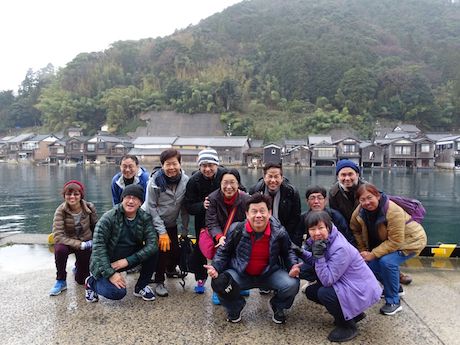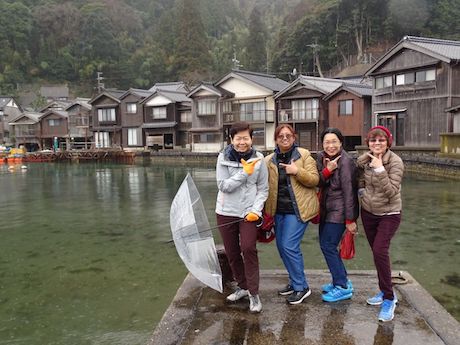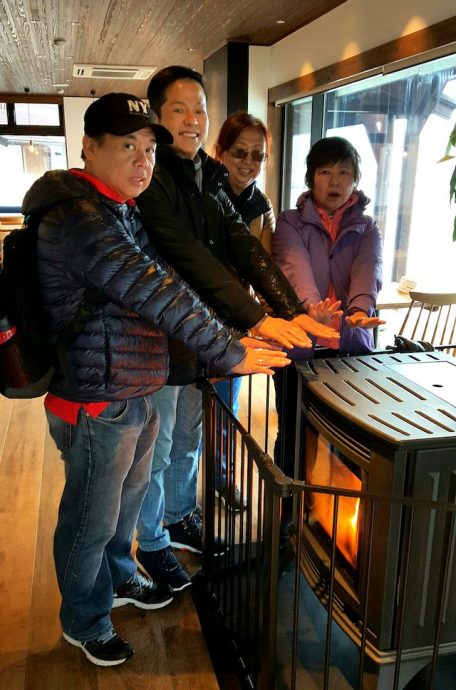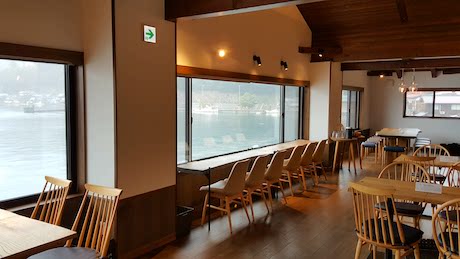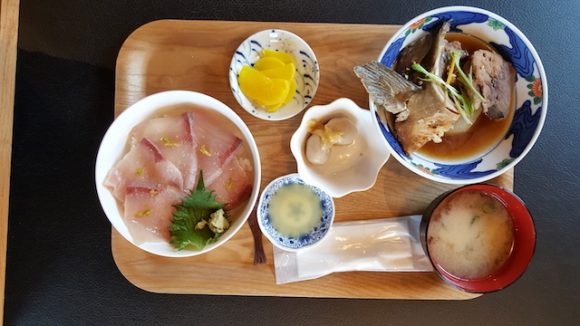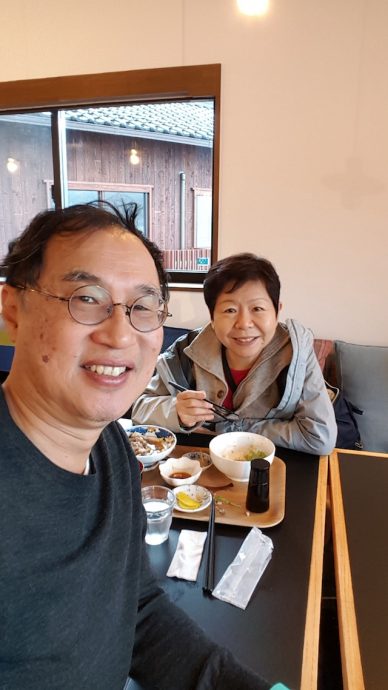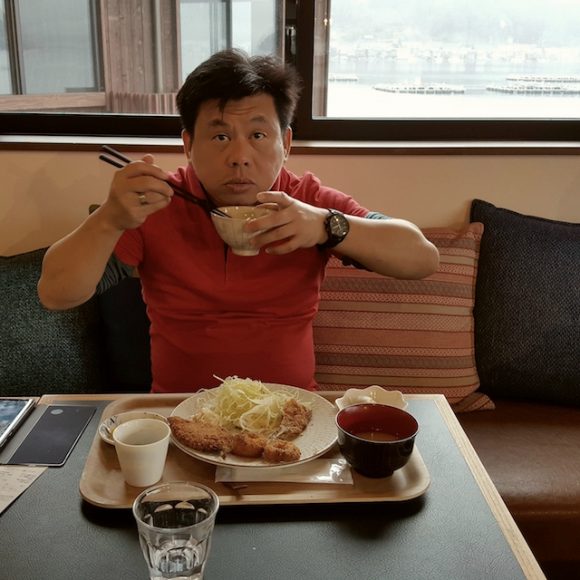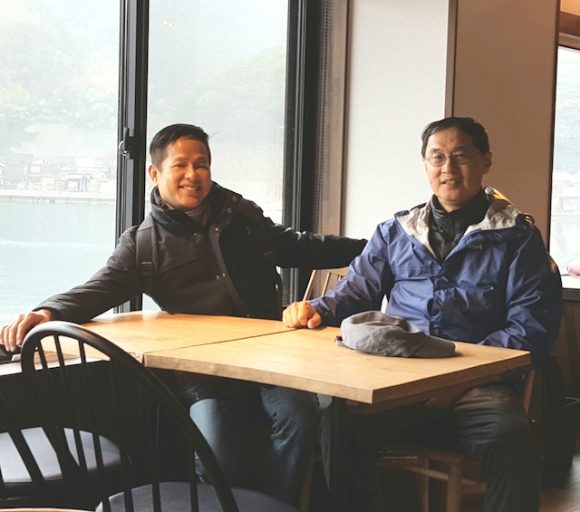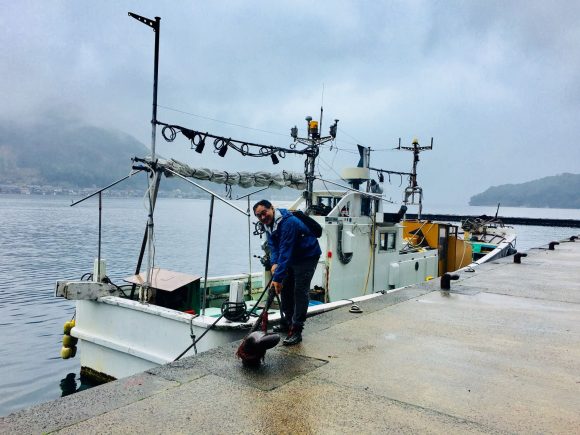 We shopped and had dinner at Mipple shopping center, close to the ryokan we stayed in. I was looking for a pair of canvas sneakers. One caught my eye but did not have my size. Ended up buying one for about SGD$70. Later, I checked online and it was selling at SGD$163. Made my day!
Tuesday, 20th March 2018 – Kyoto Higashiyama district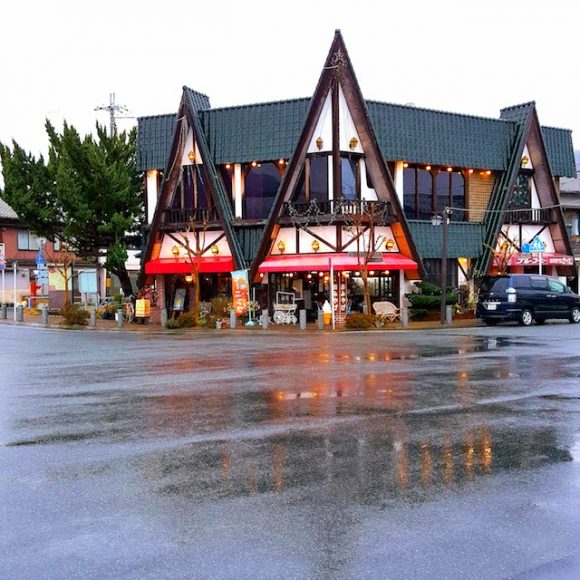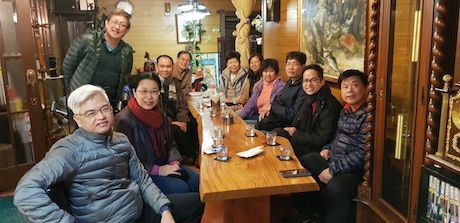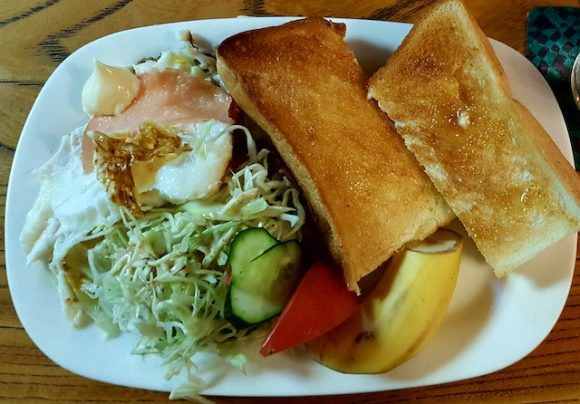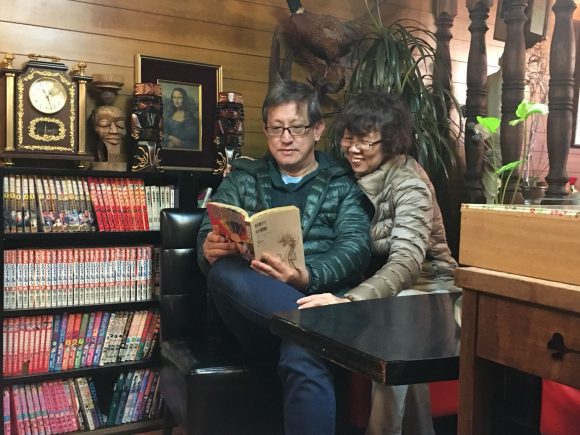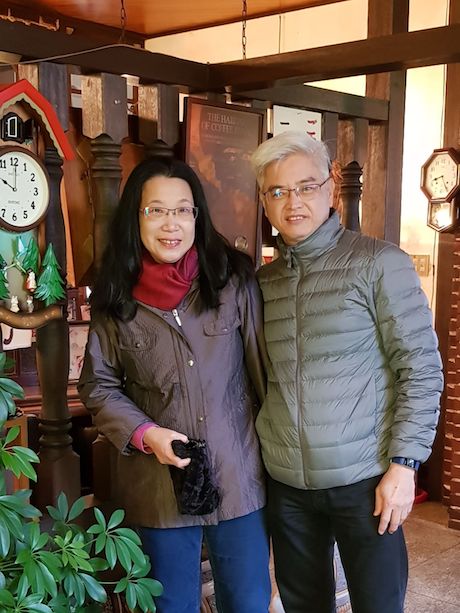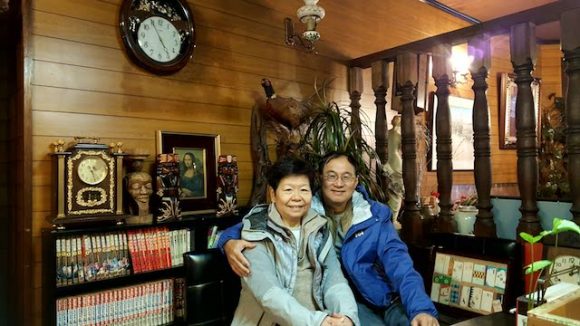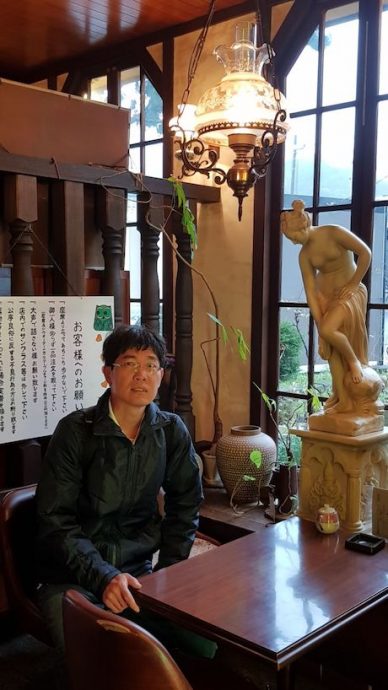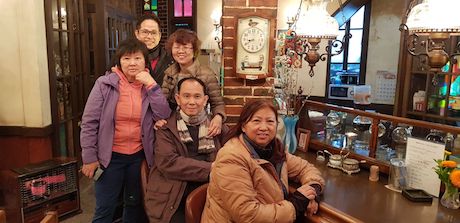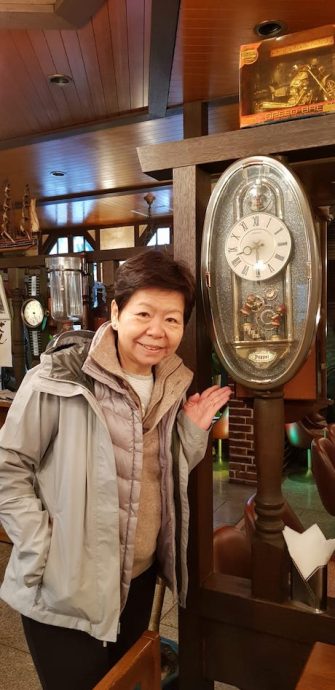 We had an English breakfast at the Syphon Coffee and Teahouse at Miyazu. This is a quaint place with an English feel, full of leather sofas and English looking furniture and antique clocks. We were happy to take pics while the food was prepared. I managed to get a studio standard shot of me in serious thought reading a magazine. The breakfast and the coffee were good and value for money.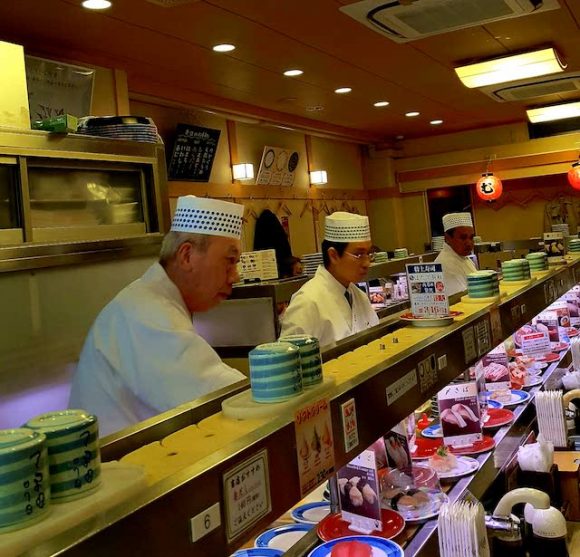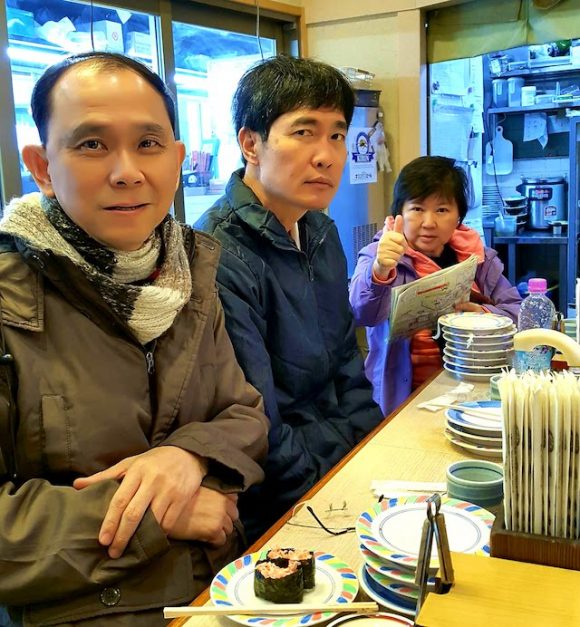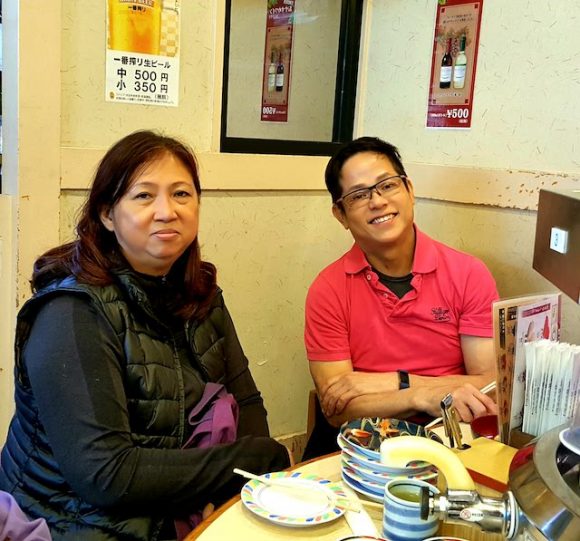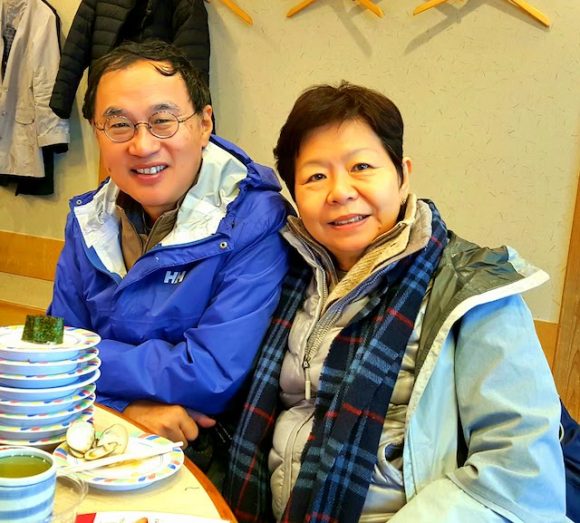 We drove to Kyoto and returned the rental cars before taking a bus to the popular Musashi sushi restaurant. After lunch we explored Higashimaya District, which Jasmine described as a Lijiang old town like area. We walked around the vastly commercialized streets with shops that target tourists. It was crowded even though it was drizzly. We went up to the Kiyomuzedera and Yasaka Shrine after a coffee fix in Starbucks – a place we could shelter from the cold drizzle. Later a walk along Gion street led to an udon dinner at a restaurant before we retired to the excellent MyStay Hotel Kyoto Shijo.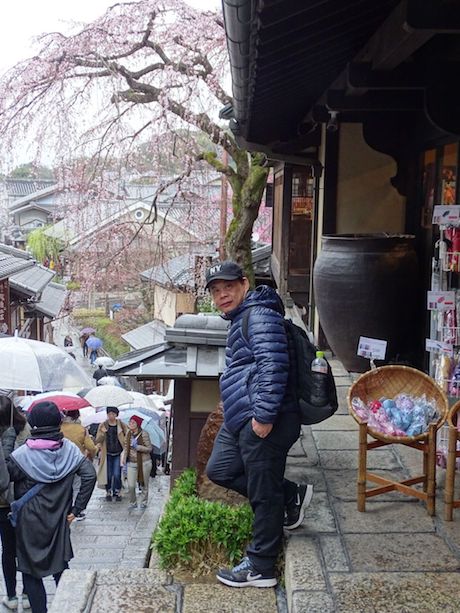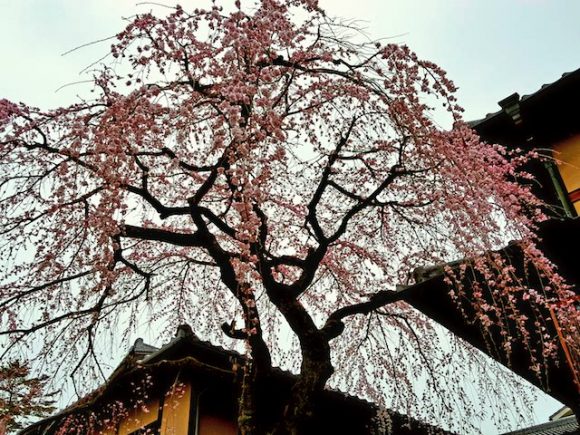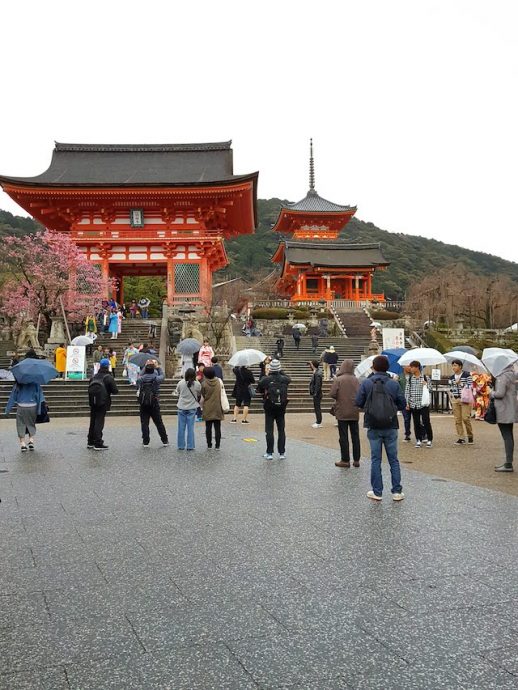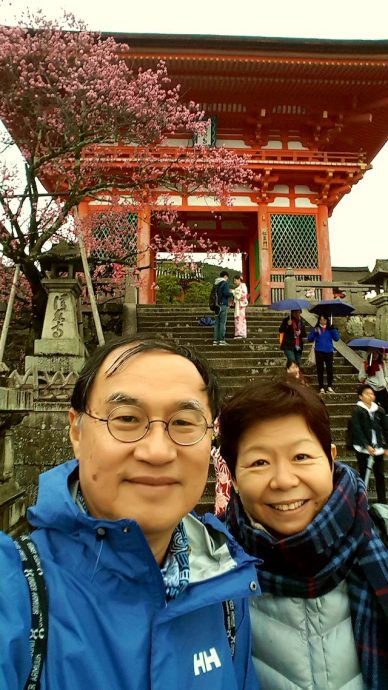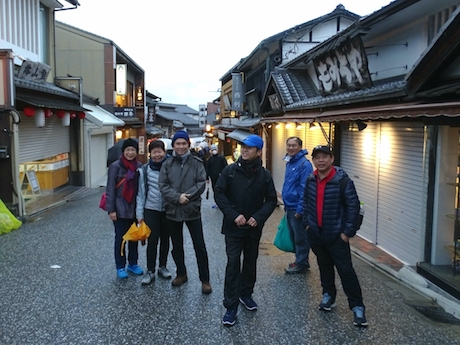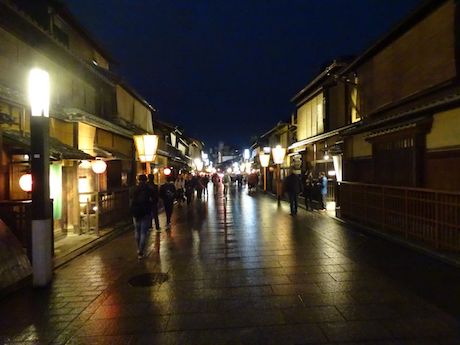 Wednesday, 21 March 2018 – Wet wet day
We searched for a famous organic vegetable restaurant Miyokoyasai Kamo that only serves the first 100 customers for its buffet restaurant. Google led us astray and we were to hungry to object to the Mosburger in front of us. Please, it's not funny. The rest of the day was directed by the wet weather. We were supposed to go to a tea plantation and visit the Imperial Palace but ended up in shopping malls: Daimaru, Takashimaya, Vivre at the bus terminal, Daiso. No regrets – no complaints. The weather is not in our control. Make the best of time as best we can. We were beginning to feel the blues as the trip was ending.
As it was Wednesday, we were still working on hitting our AIA Vitality remaining target of 50 points – which is about 10,000 steps. We had been walking 20 to 30 kilometres these past few days.
Thursday, 22 March 2018 – the final day
We located the restaurant we missed yesterday. Today we were eager. The restaurant was closed. We were too late. They had counted their 100th diner and he was waiting in a queue of four persons. We settled for a nearby Yoshinoya Japanese fastfood joint for breakfast.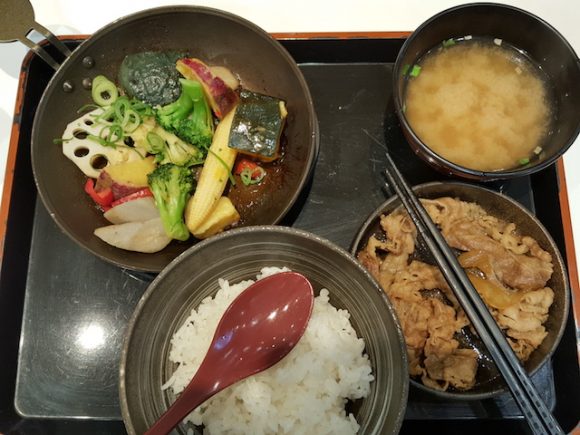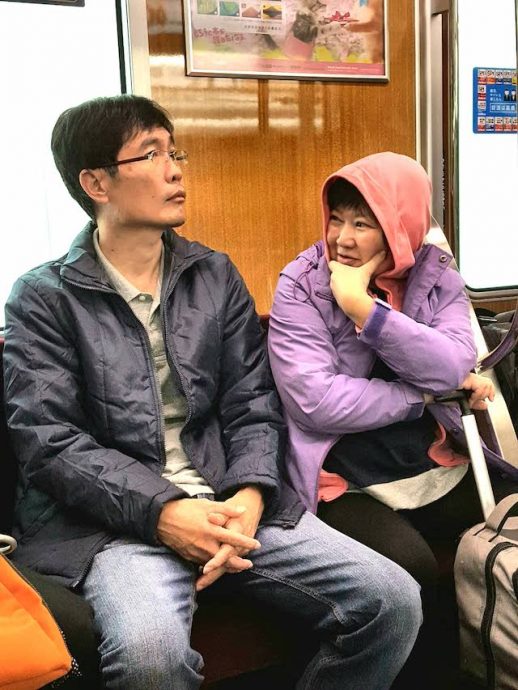 At 11 am we checked out to make our way to another of those shopping streets for a final blitz and a goodbye lunch of Unatoto eel. After this we rode the train to the Premium Outlet one train stop before the airport. The branded goods even at outlet prices were generally still expensive. There were many young people with huge luggage bags which I am certain are full of their happy purchases. But not for me, though quite a few manage to sniff out bargain Nike, Adidas and New Balance shoes at good prices. The plane was a night flight. Cannot wait to be back.