What was I doing in Boston? I was there mainly for my daughter in law's family's wedding reception. My son Joshua had already had the wedding registration and reception in Singapore. This was for Ping's family and  relatives in the U.S.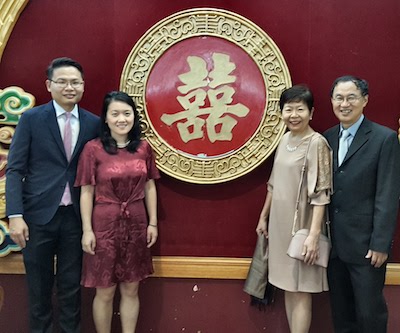 One interesting thing about this wedding was that it started at 11pm in the late evening of Sunday and ended at 1.30am on early Monday. Many of the guests were relatives in the restaurant business and they came after they had closed their businesses or stopped work after the restaurants closed. My pastor friend told me that when they did ministry among restaurant workers, it was done at such odd hours too.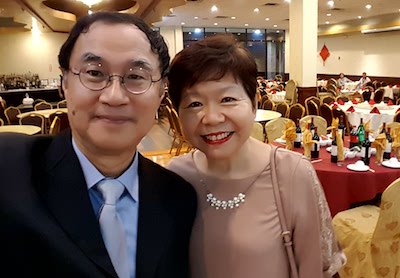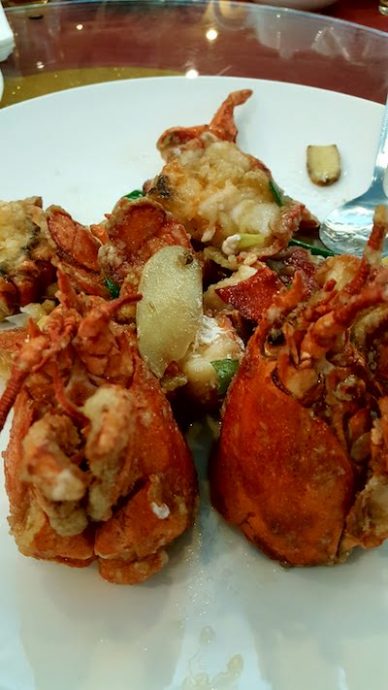 Another interesting thing was that everyone who came was given a bottle of red wine, which they placed on the dining table in front of the cutlery of each seat. The wedding feast was fabulous and not cooked to Western palate but to the Chinese taste. Fantastic food with lobster included.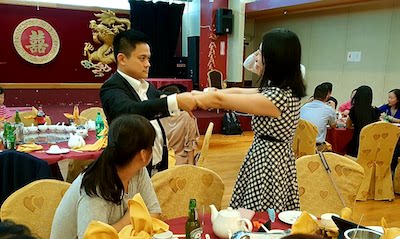 There was even some live entertainment provided by Joshua's close friend Joel Tay who performed some illusions at each table to the delight of children and fascination of adults. Tricks with cards, book, and other stuff. He was confident and serious and he made time fly by quickly. Little did the audience know that he is highly educated in science and theology and was full-time in a ministry that educates churches in creation science.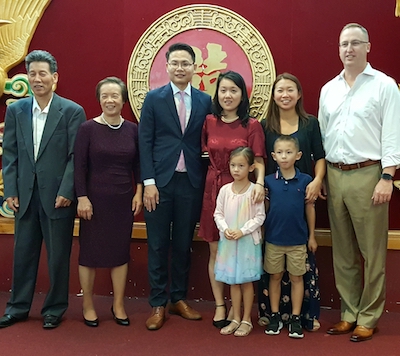 My wife and I were greatly blessed with kind hospitality from Ping's parents. We stayed in their large home and we were spoilt by the great food they cooked us for dinners. We actually had lobsters for every meal except breakfasts.
The warmth and love and care made our stay there so comfortable, memorable and we were so grateful.