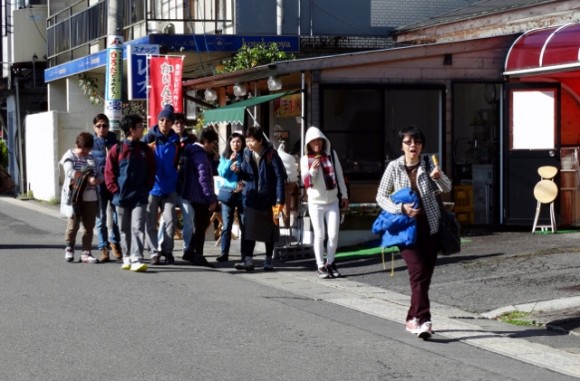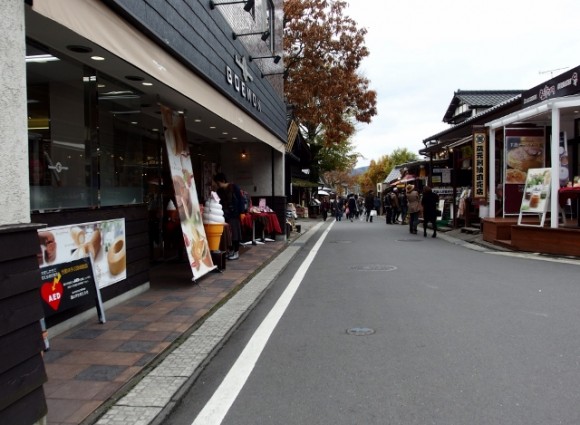 We were feeling travel weary as we reached the last leg of our free and easy tour. We would walk through Yufuin, a tourist town, and make our way to picturesque Kinrinko Lake. There were blue skies, lovely mountains in the distance, a lake and lots of small shops selling all kinds of food, pottery, knick-knacks, Japanese souvenirs, almost anything a tourist would want to bring back to their country.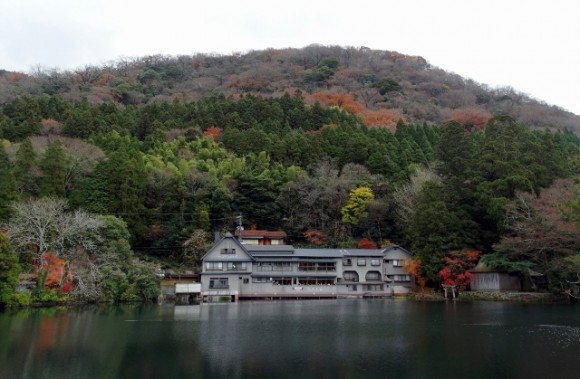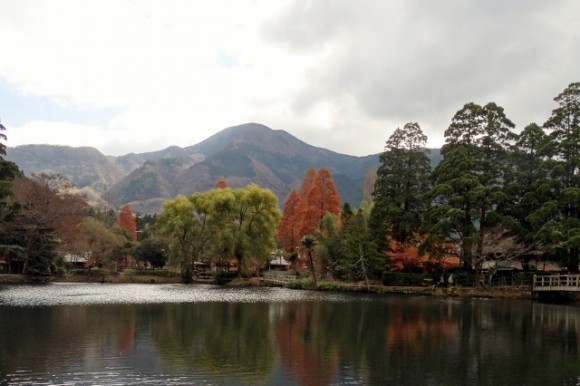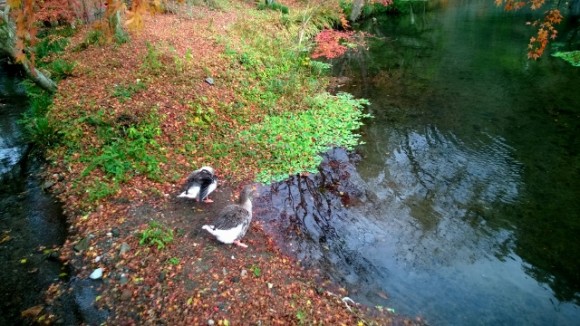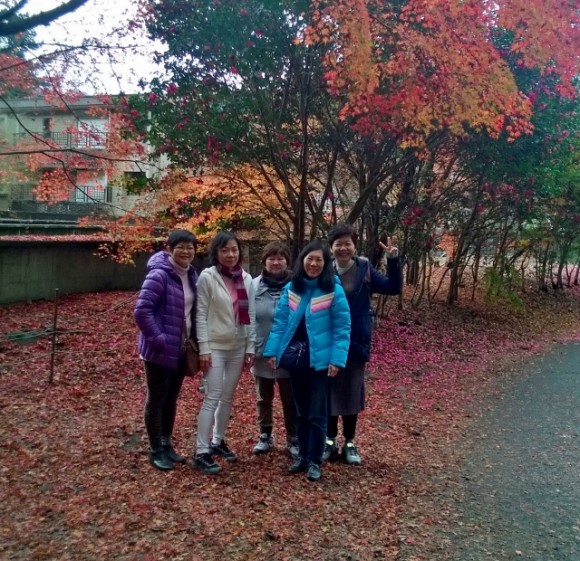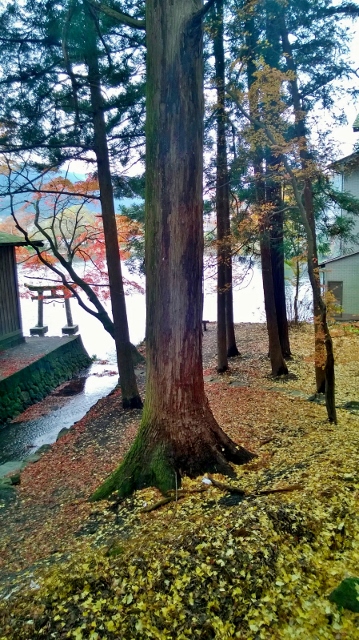 The air was cool and fresh and we were in no hurry. We began mid-morning and were to have our lunch there. We decided to take the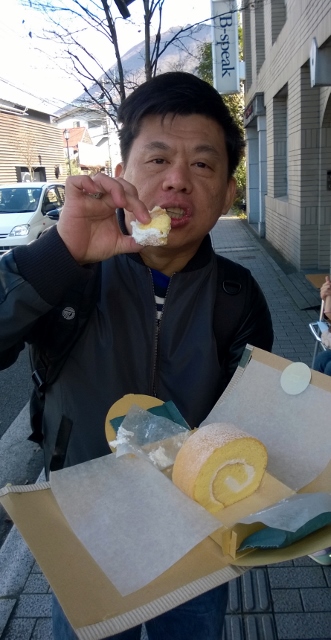 scheduled transport at about 4pm. So that's a lot of time. We walked leisurely through the street and visited many of the small shops and bought some stuff. I bought mugs for my adult children. We saw a queue at one Bespoke bakery that specializes in Japanese style Swiss roll cake. Daniel joined the queue and bought the cake and generously shared with the rest of us. I admit the fresh cream and the sponge cake's texture were out of this world. It was super and was finished within minutes.
Later we walked all the way to the lake and back again to the store near the information office. It got colder later in the day and we warmed ourselves in the hot waters in an outdoor corner that was part of the store. We all knew this was the last day. We would be in Fukuoka that night. After a night stay in the hotel we head for the airport and would be home-bound. Something good and enjoyable was ending and there is that sense that we will soon be back to the grind in Singapore. It was great while it lasted. Everyone was thankful to Jasmine who so thoroughly did the research and designed the free and easy tour that enabled us to experience most of the highlights of Kyushu island.