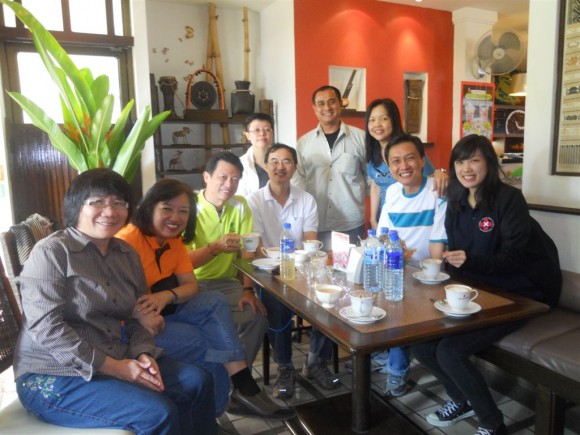 Releasing the tension
A bow bent for too long may break. So after a week of spiritual intensity, it was good to unwind the tension, and relax among friends, both old and new-found, on a one day tour to the waterfalls and to the highest mountain in Thailand, the Doi Inthanon. We set off with our English speaking tour guide, Lino, from Green World Travel, who was friendly, caring  and interesting company. The temperature was cool the higher up we went.
Rainbow at waterfall
At the Maeya waterfalls, we saw a beautiful rainbow beyond a "SLIPPERY ROUTE" sign. Certainly apt: we can always find the faithfulness of God, and the sign of better times, beyond danger and risk. With the spray upon us we had a refreshing and fun time just standing there, taking photos and taking the sights in of the beautiful Maeya waterfall, jungle and sky, and giving praise to the Maker.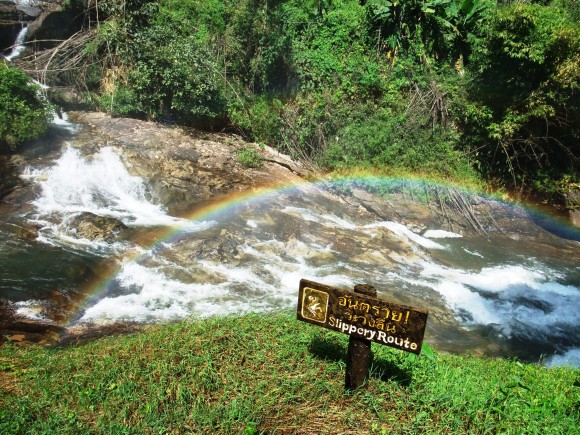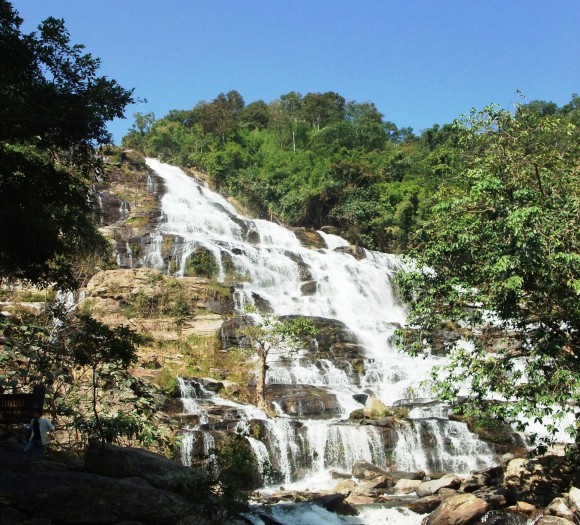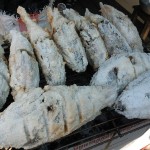 The King's garden
We next went to one of the King's horticultural project along the slope of a mountain. We had lunch at a restaurant overlooking a valley. We gorged on barbecued chicken and salt covered barbecued fish we had purchased earlier at the waterfall stalls. We walked around  gardens, among lovely flowers of all kinds, fountains, and pine trees. It was afternoon. The weather was warm but dry. It had not rained since I arrived in Chiang Mai over ten days ago. The waterfalls and the mountain were symbols of what we have experienced in the silent retreat – the refreshing, the rainbow of hope, the spiritual heights.