This 2019 Missions Sunday brought together the English, Mandarin and Deaf congregations together. It was a pleasure to see the three congregations together. I was proud of the co-operation and effort each congregation put in for their presentations of their mission work. the presentations were interesting and later pastor Thomas Tan, the speaker made the observation that all three congregations have works involving outreach to Myanmese people groups.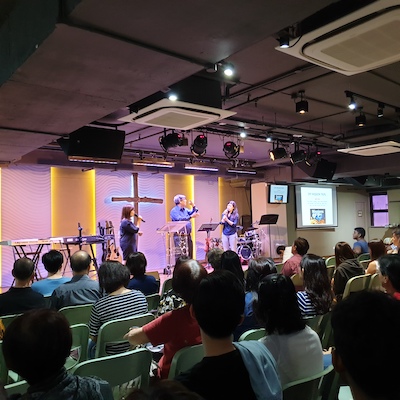 One of the highlights was seeing the deaf congregation pastor Barnabas sharing about the great need of the deaf people in South East Asia. He has been involved in missions trips in Myanmar, Laos, Indonesia and Malaysia.
A second highlight was to hear Jean Lim share about her passion to work with the Thais and Myanmese in Maesot area in Thailand. I am thrilled to see young people venturing by faith to serve in missions.
I left feeling wonderful about this first time combined missions Sunday. We ought to have done this years ago. It's a regret. Nevertheless, we can start a new tradition henceforth.