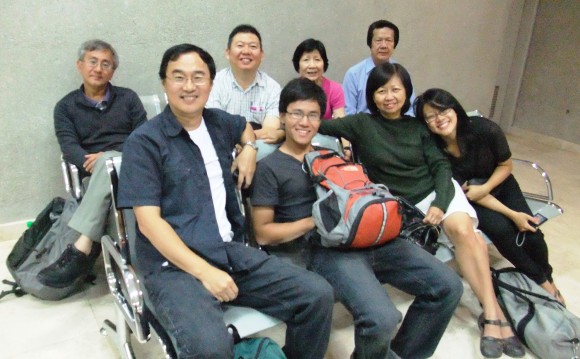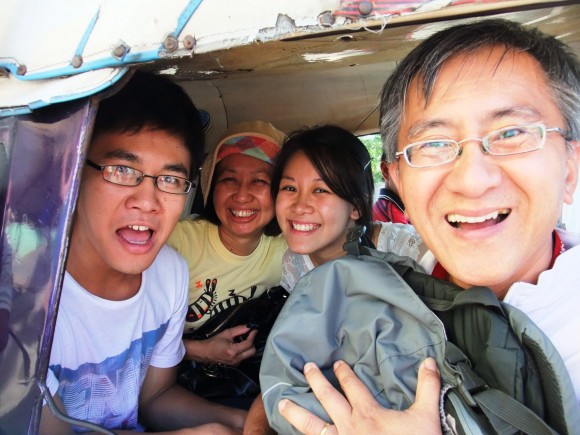 This was the first time I went on missions with the Soon family. Michael Soon had been a missions man for decades. He had migrated from Singapore to Perth and the missions passion, instead of waning, burst aflame in the land of the relaxed. He operates in a dependency on the Lord, and makes connections between needs and resources. Thus I ended up on this scouting trip to Cebu island in the Philippines. He and his family were in Cambodia for about a week, and spent a few days of Chinese New Year with relatives in Singapore and then it was off to Cebu. This was one long missions cum reunion trip for them. They traveled budget so that they could pour more resources into the ministries they were helping. They were seasoned missioners: traveling light, no complaints, adaptable, culturally sensitive, encouraging, not patronizing and intent on serving and helping the people.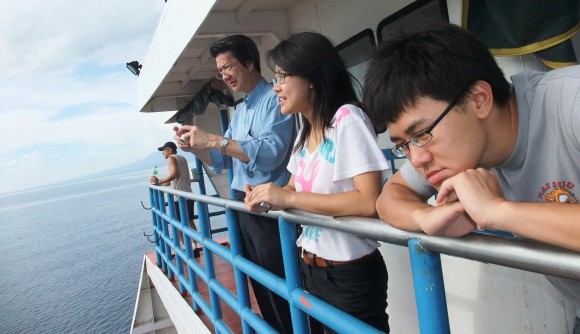 It looked like his missions passion had rubbed onto his wife, Soo Kheen, son Ansen, and daughter Anwen. Ansen had spent a gap year with Youth With A Mission doing a DTS  in Perth. He had gone to Mexico for the outreach. It was a joy to see this family serving together in missions. Most often in church, family members would serve in different ministries and spheres, and that is okay because God gives different gifts, passions and grace to each one. Missions is one of those occasions when temporarily you can see the manifold grace of God at work through a family. Their strengths, training background, temperaments, spiritual gifts and passions come together like a lively and lovely dance.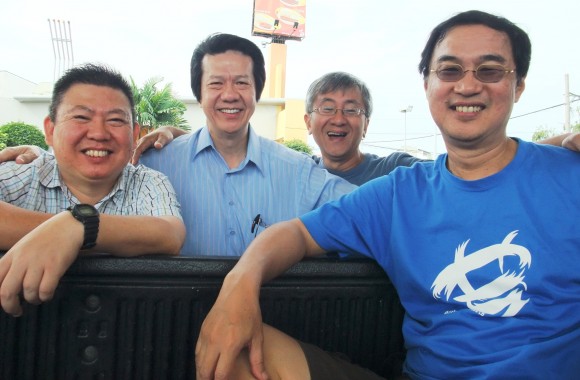 Stephen and I shared the room and it was good to have a partner with you on any trip. Jesus sent his disciples two by two into the field. We could share our reflections and process what we were experiencing. This mission trip was packed. Morning we left the small hotel and we returned about 10 most nights. An interesting first for both of us was taking the night ferry in the tourist section. Told a few distasteful stories of overcrowded sinking ferries to the group but I suspect they thought I was kidding. Anyway the cheaper fare was in the open air bunk beds on the deck, which seemed safer to me, while the tourist fare was below the deck in a smaller air-conditioned section.
Both Stephen and I were impressed with the ministry of Grace Community Empowerment. Sharon and Manny Pastre are the leaders of the ministry. This couple complemented each other and are both vital to the success of the ministry and its outreach. Sharon was born in Singapore, raised in Hong Kong, but a US citizen, and a missionary in Philippines. She sold off her successful architectural practice. She used to design the interiors of hotels, and sometimes the facades of buildings. Now she designs programs to meet the needs of the poor and the proclamation of  the gospel. Manny was an Assemblies of God pastor and had experience working in a community aid agency. He was an ex-Marine and still sported a Marine haircut. "Keeps me cool".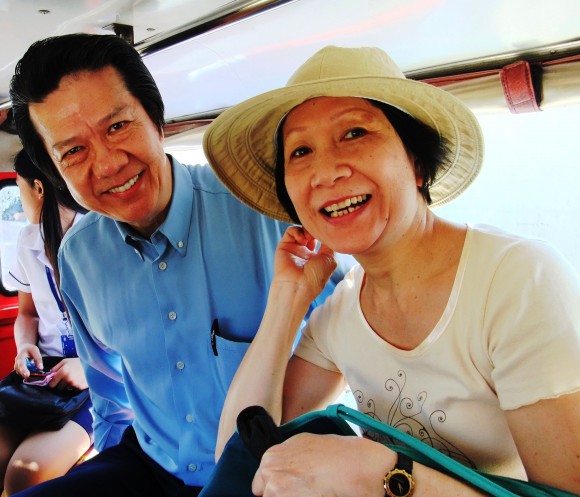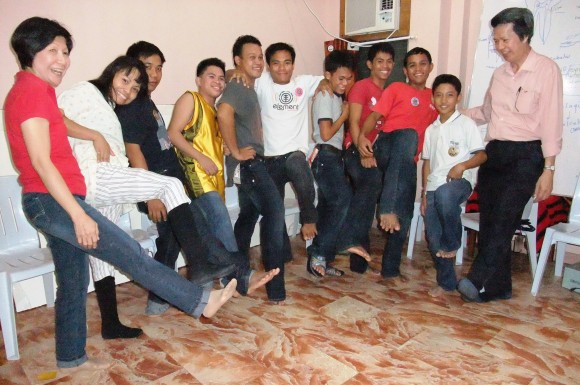 Another lovely Singaporean couple were Seh Chuan and Brenda, who have been following Michael Soon in his mission trips. They retired long ago at around the age my father's generation retired: 55. (You see in those days, unlike today, the Singapore system did not have scholars running it! Under them, the retirement age is currently 62.) This couple was sincere and generous, and they wholeheartedly threw themselves into all the mission work, especially the dental sealant project, with admirable zeal. They braved the dumpsite visit, the travels in jeepneys and ferry, shared their testimony with the marriage fellowship, and bought about 30 pairs of jeans for all the local workers and "scholars".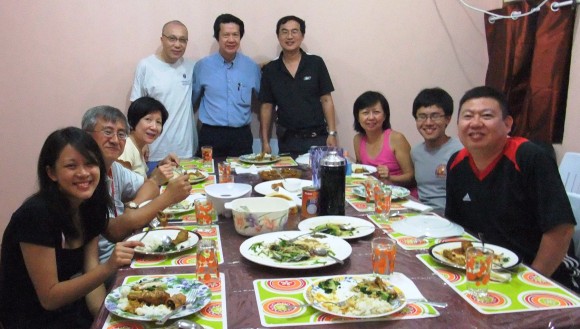 Missions has a way of yielding interesting stories. Its always a privilege to connect with people, and be inspired by them. One of the simple joys of missions is to hear their stories of faith, love, failures and successes. Although our intent is to give and sow much, we inevitably receive much too!