Watching Arsenal defeat Everton live in the National Stadium in the Singapore Sports Hub was a delight.
Where in the world can you pay SGD$49 and get two matches to watch. At 6pm Stoke predictably defeated a Singapore selection, and at 8pm we watched Arsenal brush aside Everton 3-1 in more earnest play. In England, a match between Arsenal and Everton would set you back over 75 English pounds.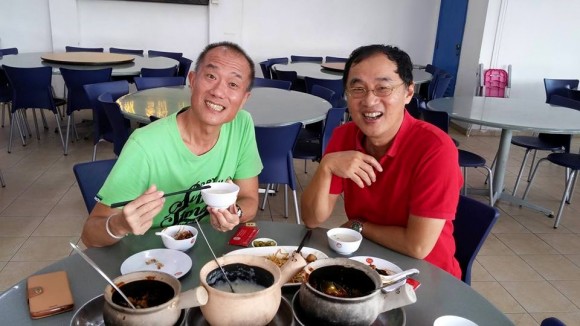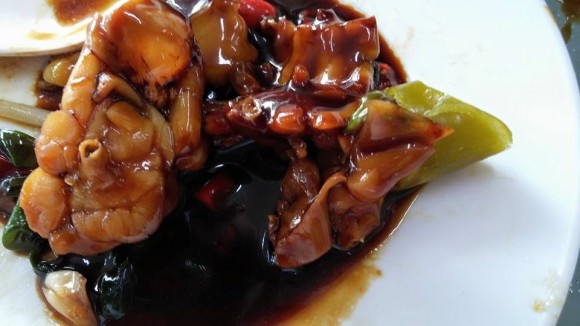 I was treated to the match and a dinner by my friend Lewis. We had an early lunch at the famous frog legs porridge restaurant. Heard about it but it is the first time I tasted it. Really tasty, spicy and salty and over-rated. I was very thirsty during the match and that says a lot about the amount of taste enhancers inside the dish.
The stadium is less that a year old. I have gone to the former stadium for many a football match and many evangelistic events. This is definitely a wonderful upgrade. Bright with clear signage and a spacious pedestrian foyer that stretched all around the 23 stadium gates. We preferred the assignment of seats with back rest rather than the former free seating of wooden benches without any backrest. So even though we were already into the first half of the Stoke match we had our seats reserved. No need to go early to chope the best seats.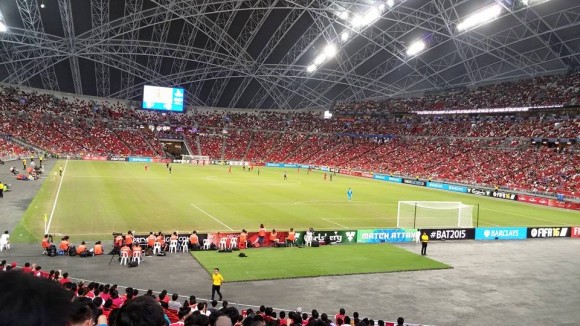 The whole stadium was a sea of red with only a small patch of blue where the Everton fans were. I love the retractable stadium dome roof. I love the coolness of the stadium artificially created with fine mist. I deliberately did not wear my Arsenal jersey as I expected it to be humid and sticky. I regretted not doing so. At least I wore the Arsenal cap. The football pitch did not look as beautiful as those in England but it looked acceptable. The excitement was palpable when the Arsenal players went onto the pitch for their warm up and when the game finally began. The game was more earnest and energetic than the earlier match. It looked like the teams wanted to win to give themselves a psychological booster. It was not as intense as what you would see in a real Barclays' EPL match but it was pretty to the eye and for the most part entertaining. When the team you support wins you feel satisfied.
We left the stadium about 20 minutes before the end. How were over 50,000 people going to leave the stadium and get on the MRT? How long would that take? At least 2 hours. We were glad we left early. We were among the earliest kiasus to have boarded the train from Kallang MRT after a 20 minute walk from the Stadium.
Relieved and satisfied: a good evening.