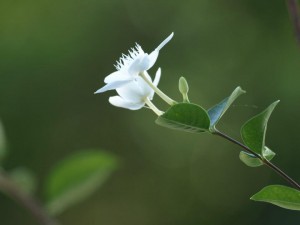 The presentations I had to do went well today and now I can pause to write before I continue working on my Sunday sermon and the post-campus assignment.
One of the interesting readings of this module is a  Christian Education Journal article (3.vol4, No.2) titled "Teaching Bible for Transformation" by Jackie L. Smallbones from Northwestern College.
Transformation inextricably linked to purpose of Bible
Smallbones' big idea is that to teach in such a way that people's lives are transformed we need to take seriously the primary purpose of the Bible. The Bible primary purpose is to reveal God, and only secondarily to show us how to live. The way the Bible is used popularly today,  both from the pulpit and in the small groups, the secondary purpose has supplanted the primary. Preachers and people move too swiftly into the applications that focus on what we should do and how we are to apply the truth in our life. Not sufficient time is given to let the text speak and reveal who God is and what He has done. The anthropocentric focus often deters a theocentric priority.
"Transformation is God's business"
For Smallbones, transformation is a radical change that comes from deep within a person and is lasting. It  is growth in Christ-likeness. For her,  "Transformation is God's business and not our own" (Smallbones, 2007) and it often takes place by grace, despite our efforts or teaching methodology. To Smallbones, the secret of transformation lies in having a dynamic, living, interactive relationship with God. No self-disclosure, no friendship; no friendship, no transformation. God's desire to reveal Himself and have a transforming friendship with us is embedded in the purpose of the Bible. Therefore we need to teach it in such a way that it reveals who God is and what He has done, and elicit a response of gratitude, worship and faith. It makes you want to have a friendship with God, one that in the end would empower you with the grace to do all that a response of faith entails, and one that will transform you beyond surface behavioral cosmetics, and touch you at the roots of your personality.
Exploring a worship service that facilitates transformation
I like what I read in the article and there are many more stuff she has written that is thought provoking and resonant of what the Lord has been teaching me these several years. The question that begs to be answered then is what would a worship service look like that reveals God and invites us into experiential and living encounter and growing friendship with Him. Well for one, the lyrics of the songs we sing would be theocentric. They will exalt and reveal who God is and what He has done, and is doing.  Some time could be given for "testimony" where someone could share how God has been real to them.  The sermon should constantly have a theocentric focus that exalts God, and should lead people naturally and finally into deep trust, adoration of God, and experiential communion with Him. Instead of focusing on the faith of David, the cowardice of the Israelites, and the blasphemy of Goliath in the sermon, focus on the God who honors His covenant, and waits for someone to dare believe in Him, in order to deliver His people. See Christ defeat of Satan in David's defeat of Goliath and how we are more like the people of Israel who rejoiced at the victory, than like David. We sat in fear, darkness and oppression until the One greater than David appeared and set us free (got this idea from Graame Goldsworthy).
Silence and holy communion
Another way to create space for the Lord to transform by friendship is the use of silence. Silence is the womb of communion. So have silence before the service begins; or a silent pause or two between or at the end of singing praises; at the offering time; silence for the gifts of the Spirit to manifest; at a pregnant moment in the sermon or a longer silence after the sermon; or during the Holy Communion; and hey, why not a long pause just before the benediction. And of course talking about Holy communion, that visible ritual that proclaims the Lord's death until He returns, why not do it more often than the conventional once a month.