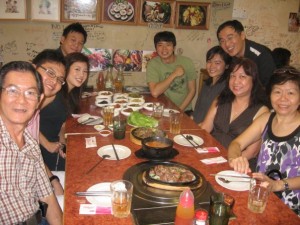 My daughter Elaine went to stay with my wife's sister and husband, Amy and Mike in Bolton, England. This is the coldest in England in perhaps two decades. All of us are going to miss her but she is all wrapped up in warm comfort and care.
She will be an exchange student in the University of Manchester for a semester. How the Lord opened the way and provided the funds for her to go there is a testimony in itself. We are grateful to God for his undeserved blessings, and the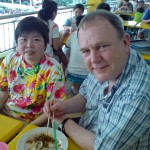 generosity of friends and family.
We were with her on skype and she looked happy and spoilt! She showed us a smart jacket and some warm turtleneck from sales there- snazzy stuff. We were happy for her and appreciated the Blyths for the love and generosity in hosting her for the period.
As all football fans know, Manchester is the home of the world's second most famous football club: Manchester City FC. In case you wonder which is the most famous, and greatest, it is Arsenal FC.   🙂