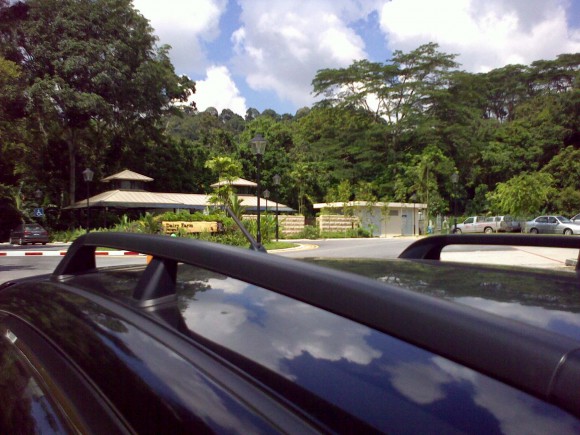 Compared to the Bukit Timah hill, parking was a breeze at this large carpark off Dairy Farm Road.  The entrance to the Wallace trail looked new, with a large map and seating area. Beside this section, were airy, lightly fragranced washroom facilities. Impressive. I turned left and followed the clear directional signs to the 1 km trail. Ladies shouldn't walk without company, as I was virtually alone at 10am. I sauntered up the bitumen road and turned into the jungle trail.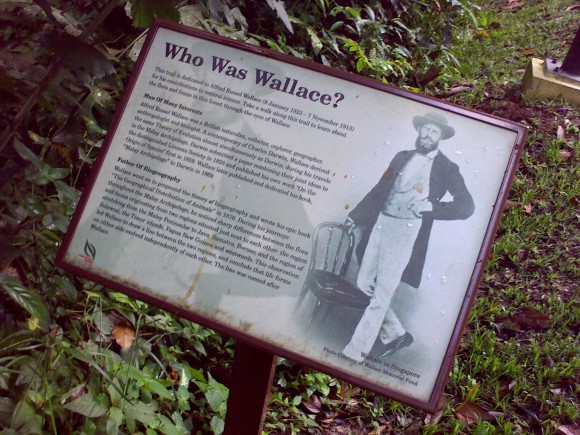 The picture of Wallace stared at me from a poster. What struck me: he was a friend of Charles Darwin; he lived and explored the Malay archipelago; and he loved durians! An angmoh who appreciated the king of fruits, and those were the wild durians, not the modern hybrids.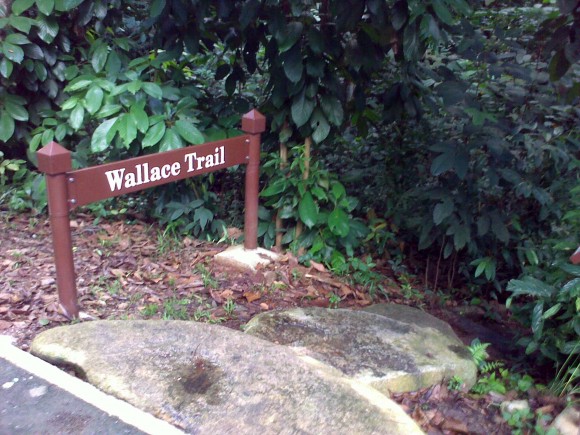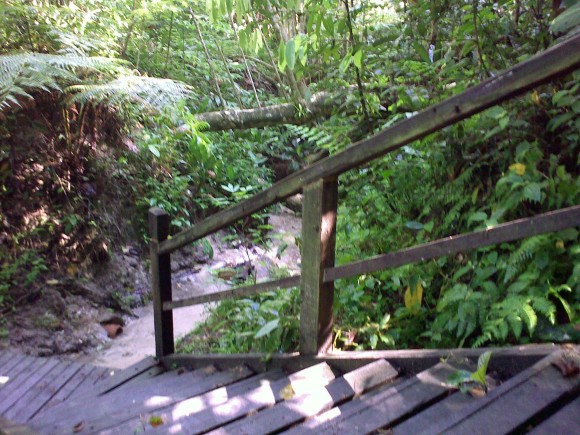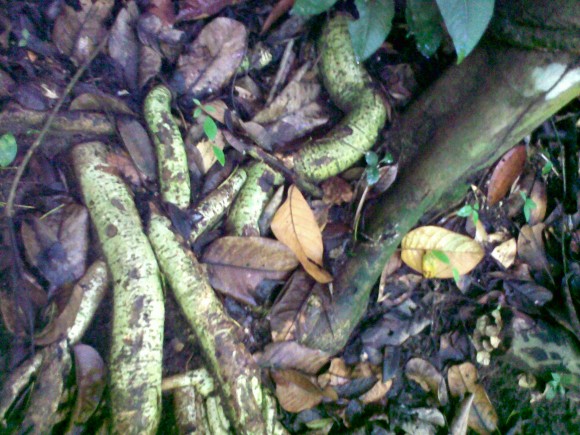 The path was narrow and damp, and at times muddy. I could see why they used this for education. The singing of birds and cicada, the hum of traffic from the Bukit Timah expressway, the variety of fauna and butterflies caught my attention at various points in the trail, and would certainly be talking points for the nature guide. Under the shade of tall trees, the air was cool. A monitor lizard about 4 feet long crawled nearby.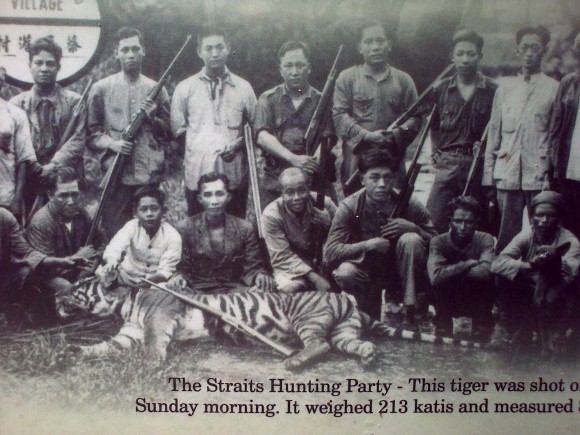 This jungle area was once  infested with wild tigers. Unfortunately, the last tiger was shot in 1932. Can you imagine if there were still wild tigers in Bukit Timah and Dairy Farm as there were a hundred years ago? Wouldn't it be interesting to see the amount of respect for wild animals and nature that would generate? Now all that can be seen were  immoveable fat cows, haunted houses and fungi.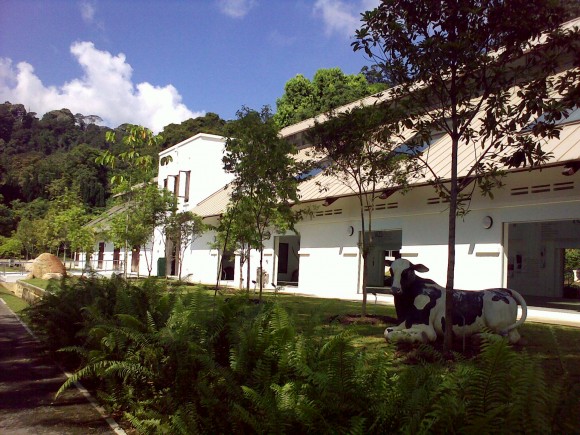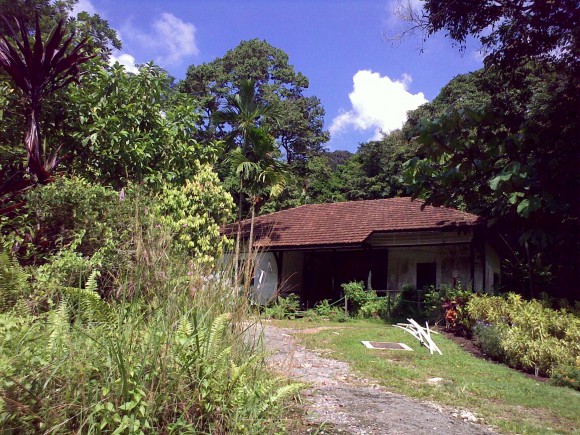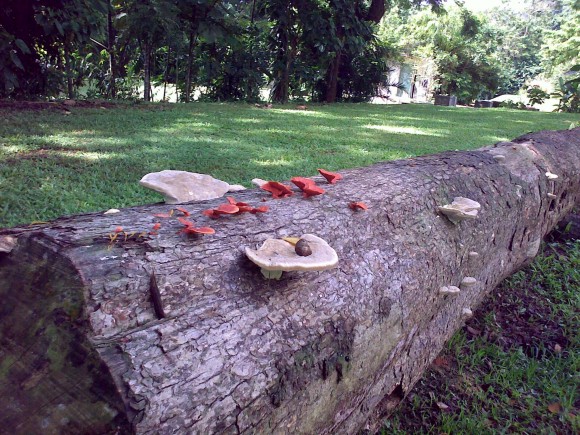 The leisurely trek took about an hour or so. There was another trail leading to a quarry but I decided to stop, because the path that led there was exposed to the late morning sun and heat.
Another day lah.