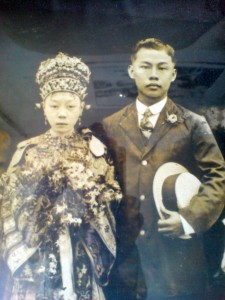 Roots in Kuching
It was an old photo hanging on the wall of my uncle's house that caught my attention. Interested as I was with my earthly roots, I took a few shots with my mobile. It was my maternal grandparents' wedding photograph. They looked forward, stiff and formal – the common pose in those days. The name of the church was St Thomas Cathedral in Kuching. This photo kindled a desire to visit Kuching one day and walk that building and the city. This week while googling for places of interest in Kuching, I stumbled on St Thomas Cathedral. Its a lovely building, and had quite a rich, colourful past. At YouTube, I did a virtual tour of the Cathedral and learned about its history(see below) – almost everything I had wanted to know.
Short vacation
Even so, next weekend my family and I will take a short vacation there. Catch a popular day tour, walk the Waterfront, avoid headhunting Dayaks, and "die die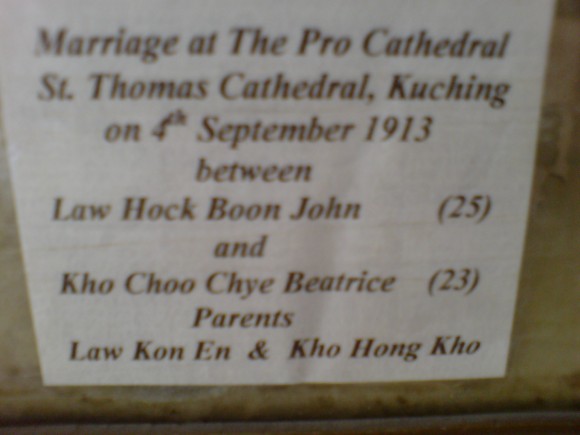 must try" the Sarawak laksa and kolo mee. Sarawak has the largest percentage of Christians of all the states in Malaysia. We look forward to worshipping with a living body of Christians called Grace SIB. Just recently, I heard from pastor Peter Sze about this church and he connected me to Alan Hiu via Facebook. Alan has graciously offered to bring us there from the hotel.
Who knows, I may meet some distant relative from both the paternal or maternal side of my family of origin there.