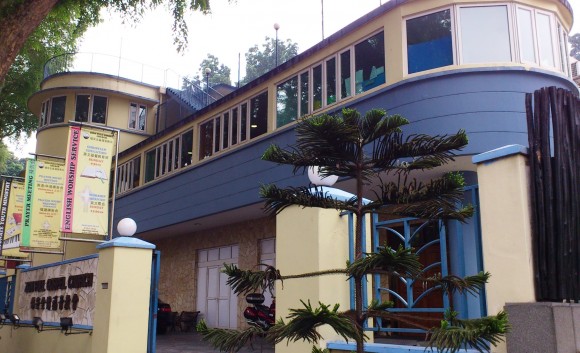 Unusual mix and origin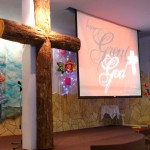 The building looked like a ship that is cruising on calm waters at Hoot Kiam Road. In the worship hall there were Africans, Australians, and Americans peppered among the locals in the 100 or so people who attended the 11am Sunday service. This mix is not unusual as surrounding the church's location were scores of condominiums, private apartments and shop houses. Even expatriates need a church, and it must be the Lord that drew them. Zion Full Gospel Church is about 300 strong and they have an unusual Finnish origin. Sisters Nilja Nikkanen and Aira Kolkka were missionaries who left China after the communist takeover in the 1950's and were led to preach the gospel in Singapore, playing the guitar and singing Mandarin songs in the Street. Out of this grew the first among several churches started by the Finnish mission.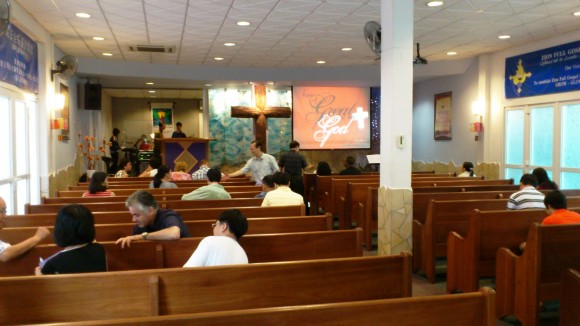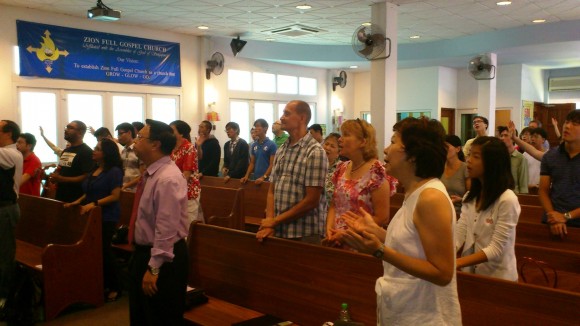 Alfred Yeo and Assemblies of God
Rev Alfred Yeo had invited me to preach in the service and I was happy to accept as I had often noticed the church as I drove past the main road and wondered about it.  Confident and friendly, Alfred is one of the more forward thinking Assemblies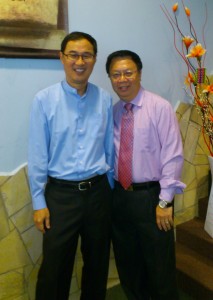 of God pastors who moved early into ministry to social needs , something generally put on the backburner in most AG churches. He was an executive director in the AG when this church asked for the fellowship's assistance and he was released to be their interim pastor. This later developed into a permanent appointment.
A few firsts
ZFGC was the first church to house its worship in a shopping center. Way before it became popular with the megachurches in Suntec City, Zion held its worship services in Queensway Shopping Center, and later made it the base for their coffeehouse ministry, another first.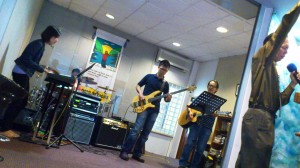 Silence and prayer please
The worship leader chose songs that were in line with the message even though he did not know what I was speaking on. That encouraged me in my preaching and I believe my prayer for the service that the Lord be revealed clearly, and loved more dearly was answered. The altar call I gave was a call for them to spend five minutes in prayer and silence where they were seated. Many services need more time of prayer and quiet. We tend to fill every minute, ever second, with sound and voice and noise. We do not make space for stillness and prayer and listening to the Lord. We squirm or look around listlessly after 2 minutes of silence. Thankfully the congregation was able to pray and experience His presence in the stillness and quiet as from the pulpit I could see people deep in prayer or visibly and emotionally touched by the Lord.
Tennis friends and lunch
Later I had a nice chat with Ruth and Ron, friends I used to play tennis with, but unfortunately we could not lunch together, so my wife and I went to Great World City's food court, a five minutes stroll away. Convenient.