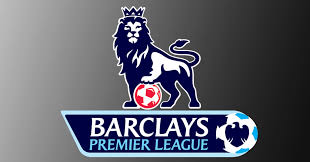 The mad summer transfers, or the lack thereof as in the case of Arsenal, have run to the ground, like a tired footballer after extra time. Now we know which players each team has. Now is a good time to make some predictions. I read articles which showed that many pundits and journalists had put Chelsea in the front. For the time being, those predictions does not look smart.
My predictions are as follows:
CHAMPIONS: Arsenal. They have plugged their weakness at goal and to a certain extent they have sufficient defenders to last the rigours of Champions League and BPL. I wished they had more height and muscle in the middle of the park but they have two katek ayam. Up front I wished they had a clinical finisher, one better than Giroud or Welbeck, but the manager said there were no solutions available for transfer. I support that. Whats' the use of buying a below standard striker, pay him big bucks and then keep him on the bench and try to get rid of him the next year. Think Balotelli.
My head tells me its Manchester City that will be champions, but as a fan, I let my heart rule. So its Arsenal for champions.
SECOND: Manchester City. The most balanced, power packed and talented squad. Pretty scary on paper. On the field, they look like formidable Mongols and Zulu warriors. The only factor that may change the game is injury to Aguero their striker. Looking at his past track record this is a given.
THIRD: Manchester United. They have lots of talent and character on paper but it will take time for them to play Van Gaal's  system. European players seem more able to adapt but the Spanish and Brazilian ones will feel stifled. Like Arsenal striker options are thin and it is doubtful they will be able to solve this problem in January. Originally, I put them fourth. But after seeing their hunger and their new expensive teenage striker I switched Chelsea to fourth place.
FOURTH: Chelsea looks jaded. Something is missing. Looks like a completely different team with Costa, Falcao, Eden Hazard, Cesc Fabregas, Terry and Ivanovic out of form at the same time. Is it mere fatigue? Or is it due to a slow start after winning last year – the champion's hangover? Or are they all protesting on the field against Mourinho's judgment call on Dr Eva Carneiro ? Is there a simmering passive resistance to his management? It happened in his other teams after they have won cups. Mourinho teams typically unravel during the third season. Is he itching for the German Bundesliga or French League?
What are your personal predictions?