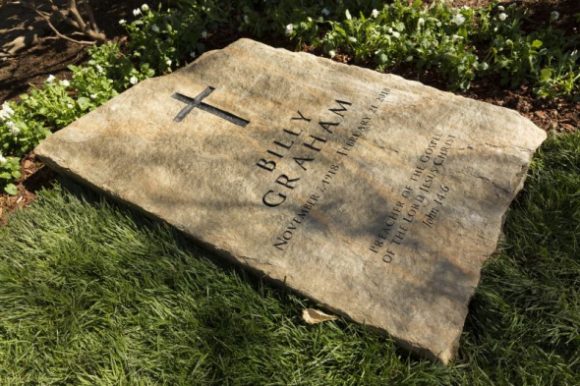 So he was buried yesterday. Billy Graham went home to glory at the great old age of 99. I remembered the National Stadium in 1978. I was trained to be a counsellor. One of thousands who were instructed to walk down to the green field when Rev Graham gave his invitation to the audience to receive Christ. Hundreds streamed down to the strains of "Just As I Am". I did not counsel anyone. Nor prayed with anyone. But I remembered the stadium was packed with people and the choir was huge.
I remembered that months before the evangelistic crusades a team had come to talk to pastors and to share their hopes and plans. It took months of hard work to galvanise the churches, train counsellors, the choir, ushers and to rally prayers for the crusades. It was my fifth year as an enthusiastic believer and I was happy to attend the training and participate in the meetings.
To me it is plain to all that Billy Graham is the greatest evangelist of the 20th Century. His messages were persuasive, powerful and impactful. I was surprised at the compactness of his preaching. It never felt lengthy or draggy and yet he never left the important things unsaid. In fact you felt his gospel was marked by simplicity, effectiveness and sincerity. He keeps the main things the main things, and kept them fundamentally orthodox, and never majored on the minors.
I salute Billy Graham for his godliness and integrity. He was a man of simple devotional habits. He read the Bible regularly and he prayed. He has no secret techniques. He loved God and kept himself faithful to His Word. He lived out what he preached: he was a man of integrity.
I like it that he lived modestly without extravagance or unseemly flaunting of wealth or fame. He did not accumulate great possessions but neither was he a pauper. He lacked nothing and was well off. He lived above any accusation of financial or sexual impropriety. No one could accuse him of taking advantage of his large and loyal following that he had built over many decades of faithful ministry, operating under a board that managed financial affairs of his world wide ministry.
He was faithful to his heavenly call to preach the gospel to all the world. He stuck to his mission. With his fame and the vast financial resources and trust that he had built it would have been easy for him to be diverted to other challenging, interesting and inspiring projects but nothing deterred him from his focus on declaring God's good news. He will certainly hear his Master say, Well done thou good and faithful servant. Something we should all aspire and desire for our lives too: steadfast obedience to God's call.
I have read biographies about him but wished that one day his journals could be made available. I wish to see the real man – the struggles, the ambiguity, the sorrows, the temptations, the failures. The Billy painted by his biographers shows the public man but does not contain enough to understand the real man. A fuller picture of his struggles and mistakes would make his future biographies much more enriching, nourishing and encouraging for a new generation of evangelists and spiritual leaders.
Thank you Sir, for leaving us a legacy the church could be proud of.