Saturday, 17th March 2018 – Miyama Folk Village
Strangely I awoke early and my wife and I went for a crisp, cold morning walk over the bridge, leisurely taking in the sights and taking photos of the river and mountains and trees. The hotel served a lovely delicious breakfast. It was sad that we had to leave soon after that. We dragged our luggage over the bridge to the shopping street lined with shops selling confectionary and food and scores of touristy souvenirs.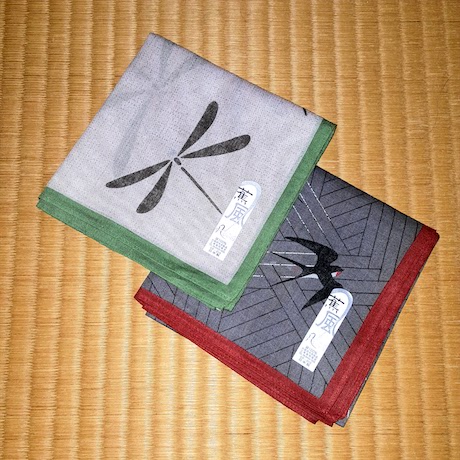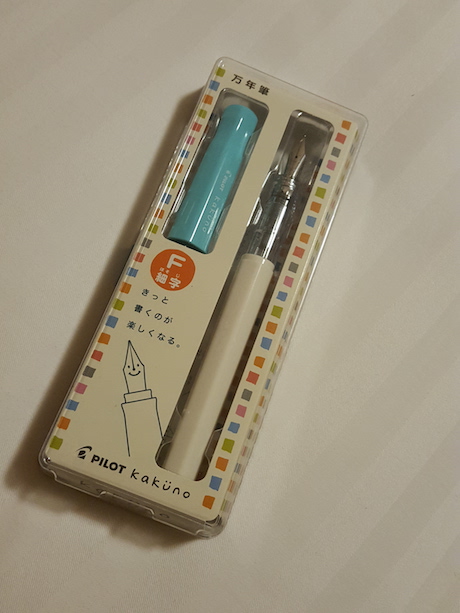 I was seized by a crazy idea: to buy some Made in Japan handkerchiefs and wean away from using tissue paper. Not for any noble reason like saving the earth, but on a whim, to do something different, something old school. This has been happening. Recently I bought fountain pens and ink and started writing my journal with them. For sure it slowed down my writing!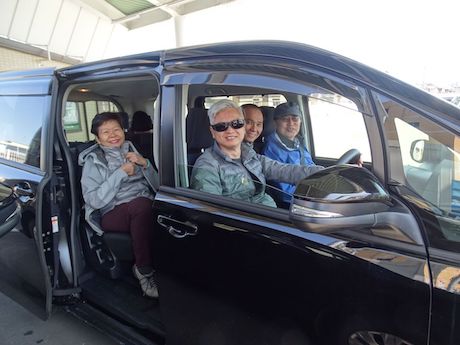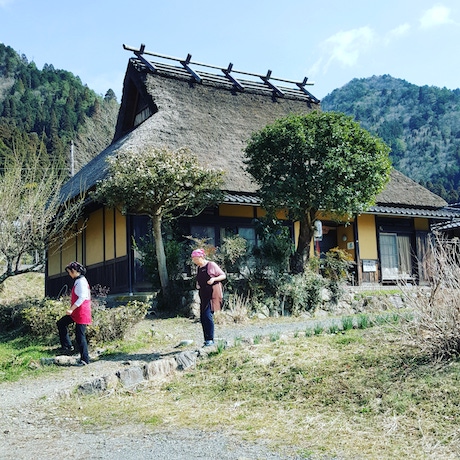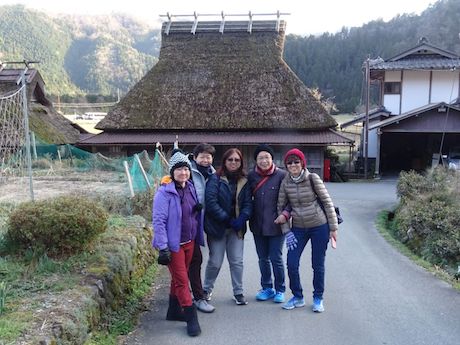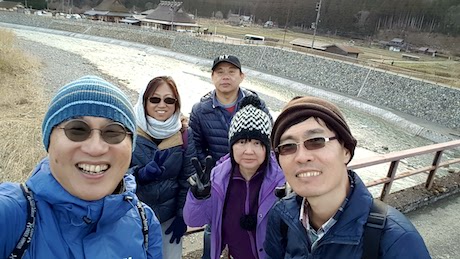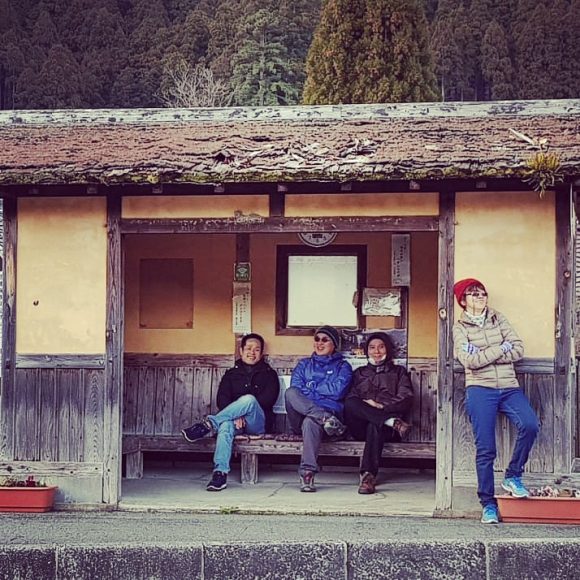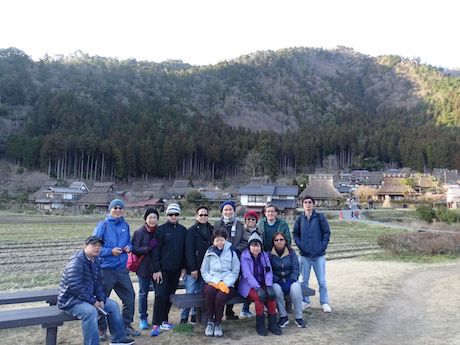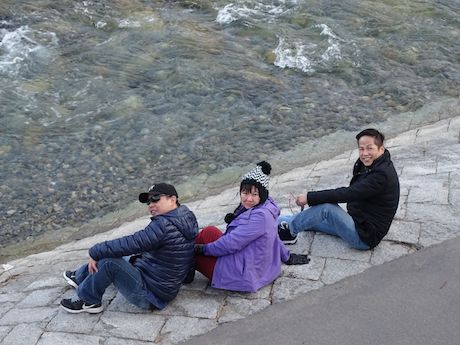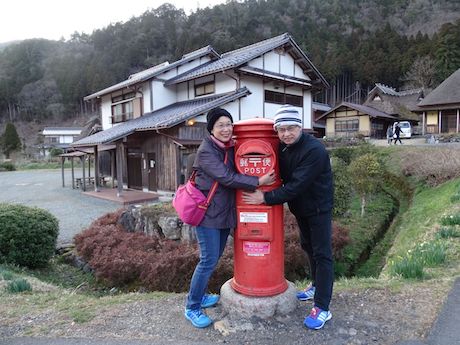 We lugged our luggage to JR Saga-arashiyama Station and transited to Kameoka Station where we went to a car rental to for a 6 seater Toyota MPV to drive to the tourism center for lunch and then to the Miyama Folk Village. We struggled to find the Matabe Minshuku guesthouse we had booked online, and walked and inquired around, when it was a mere 20 feet from where we had parked. The host welcomed us in and showed us around the tatami floored traditional farmer's house. We distributed ourselves (male snorers, male non-snorers, and ladies) into the three rooms. As it was still evening, we explored the village with its rice-fields and unique houses with their gassho zukuri (praying hands) thatched roofs.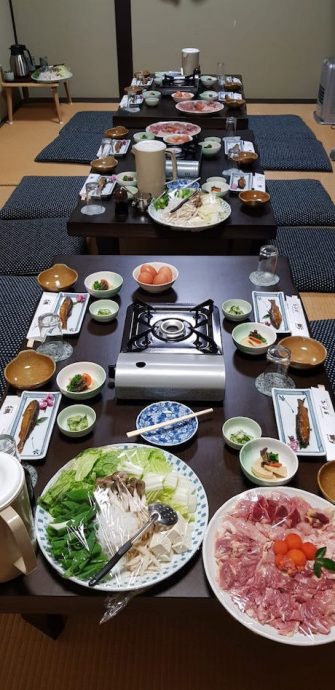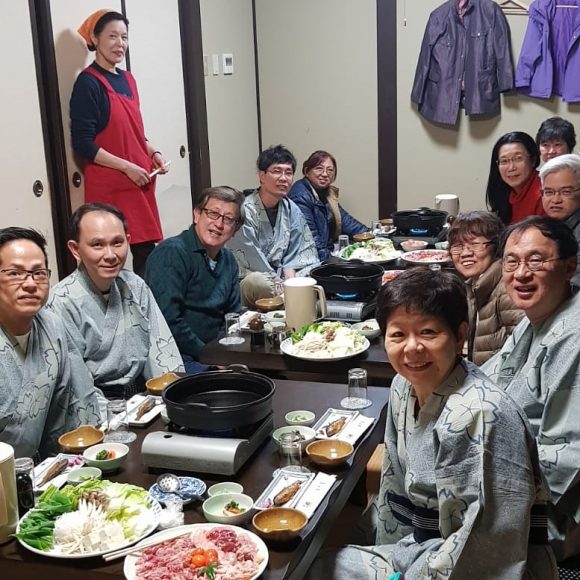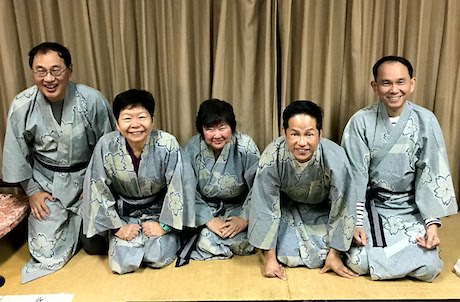 At night, we were served farmers' meal of chicken sukiyaki (casserole) and assorted pickles with rice . The chicken was probably a kampong chicken or an old female hen (with unhatched eggs in its body). The flesh was hard, and the casserole included many pieces of chicken innards. The meal included the ayu – a small freshwater fish of the salmon family, of about 5 inches. It is reputed to be sweet, the tastiest of all river fishes, and usually grilled, and could be eaten completely bones included.
We turned on the heaters as it was a very cold night we experienced. I was glad I had more than enough to keep myself warm in addition to the heaters.
Sunday, 18th March 2018 – Maizuru Port Center & Amanohashidate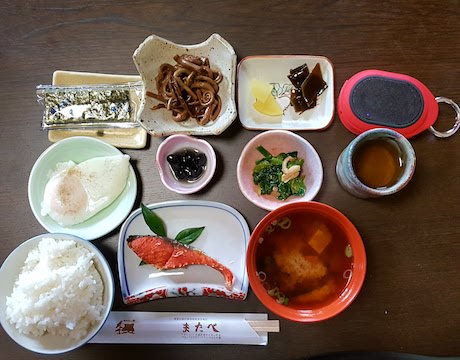 We had a poor farmer's breakfast. That said it all. It was the Lord's day and we had a time of worship. We sang the song, How Great Thou Art, and we reflected on Matthew chapter 4 (the temptation of Jesus) and broke into groups of two to share and pray for one another. Short but blessed time. We packed up and drove off to the next stop: the Maizaru Port Centre. There we had an unforgettable, inexpensive seafood lunch.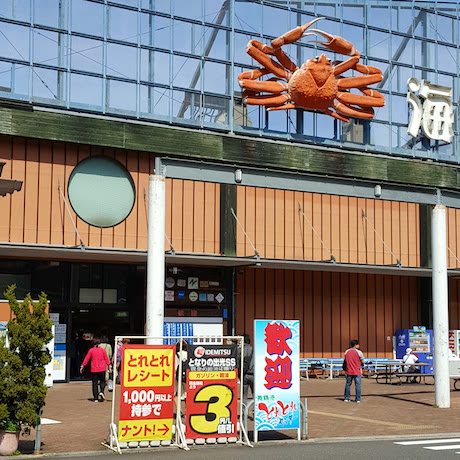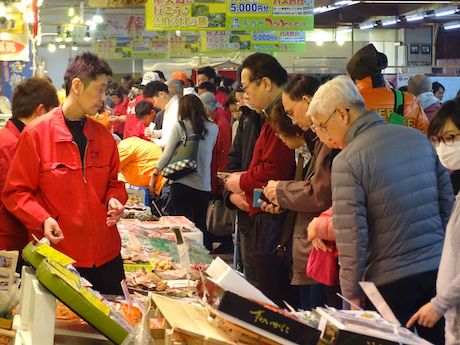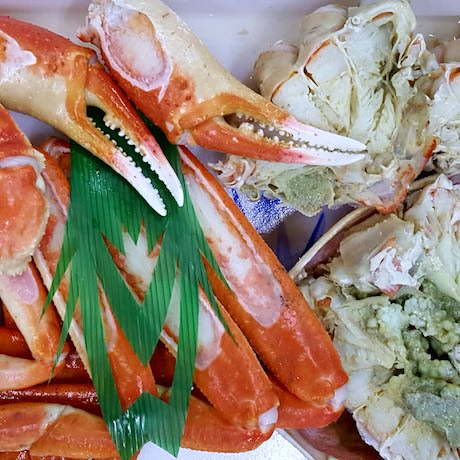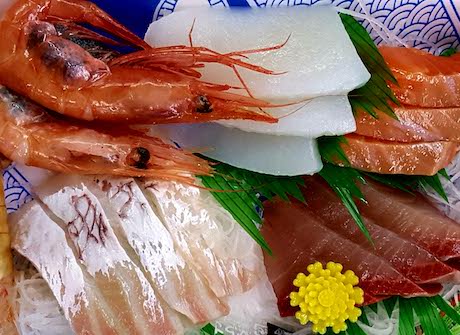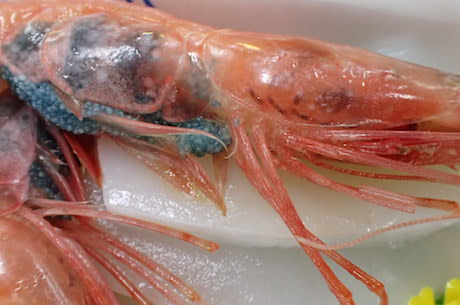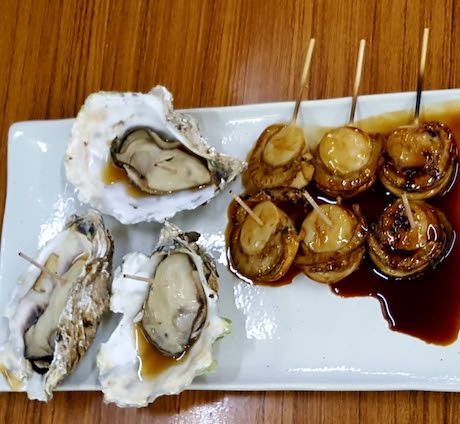 In Miyazu, we met a 40ish owner is the 13th generation owner of the 300-year old ryokan. He brought us around and gave us a sense of the history and legacy of the ryokan. Evidently, he was proud of what he did. We were given a room on the ground floor with a beautiful garden view.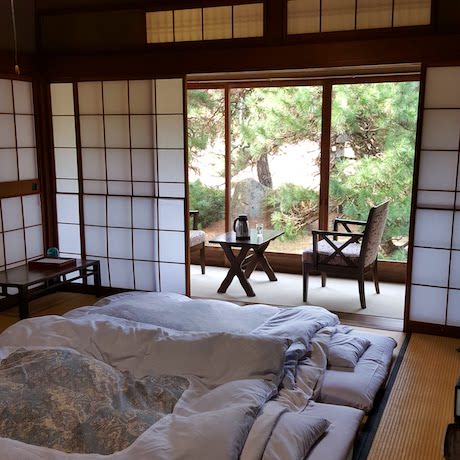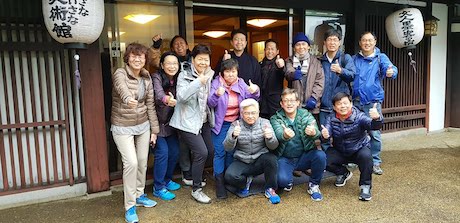 Soon we were off again to the Amanohashidate View Land, a monorail or chairlift up the steep Mt Monju to view one of the top three scenic spots of Japan. Debatable, in my opinion. Anyway when you look down from the top you will see Amanohashidate ("bridge in heaven") a three kilometre long sandbar isthmus that spans the mouth of Miyazu bay.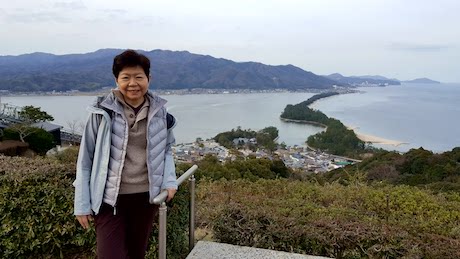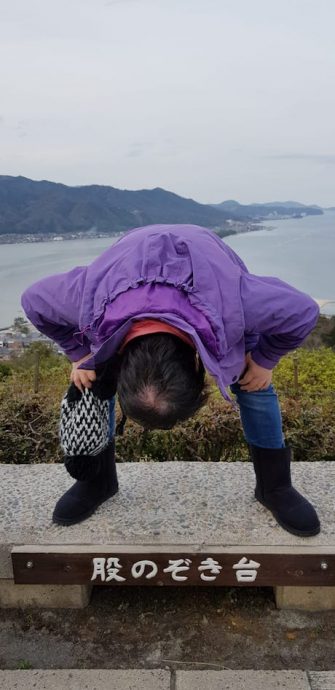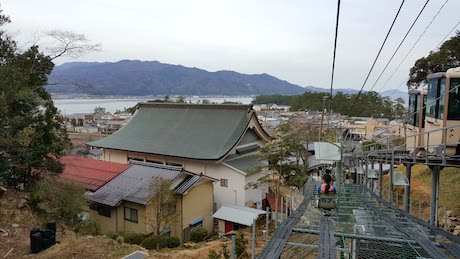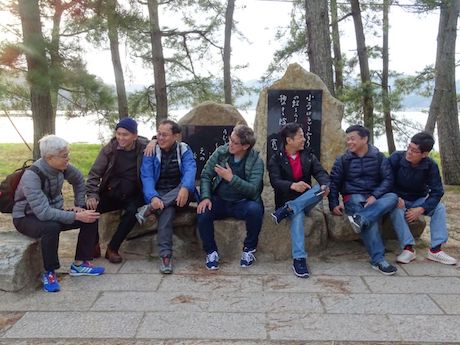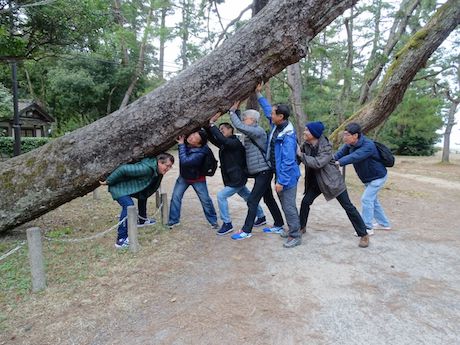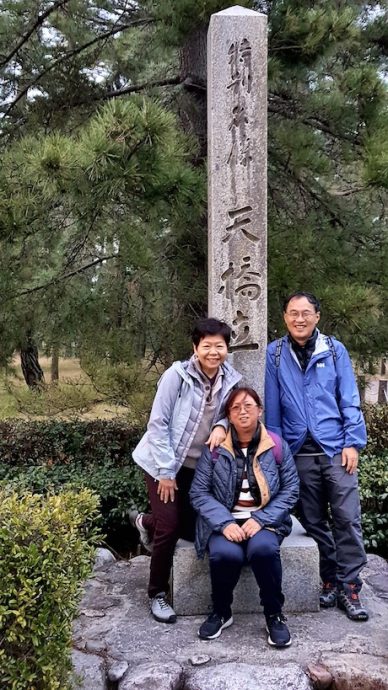 Later on, we went down and hiked the narrow sandbar, which was forested with nearly 8,000 pine trees, some of them showing their ancient age and their interesting unique shapes. We had hoped to find some restaurants at the other end but the eateries were all closed. We decided to walk back and the eateries where we departed from were also closed. We went around hunting for food and ended up having MacDonald's for dinner! Ironic: flying all the way to Japan to eat American fast food.