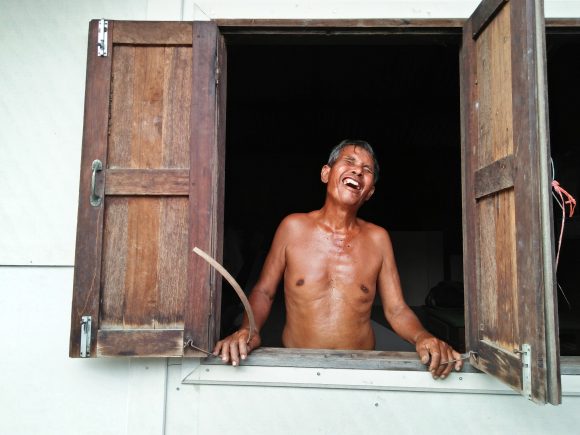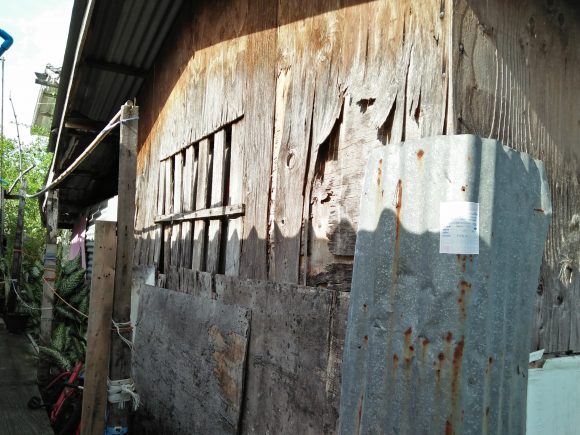 Everybody was happy today. Everybody was smiling today. Grandpa and grandma were smiling broadly. Today was the fourth day of work. A team finished the window trimmings at the front and the alternate window panels of the side wall. Another team under the able leadership of Steve finished the sidewalk.
There were a few steps to doing the sidewalk:
1. Remove the whole unsafe wooden sidewalk portion by portion.
2. Remove as much of the rubbish below water level as possible so that the concrete beam can hit dirt. This was dirty work, unpleasant work and required perseverance. We saw tons of rubbish, mainly garbage bags and drink plastic bottles. The water was murky black and smelt rotten.
3, Insert the beam and pile drive it into the ground under the brackish water. A few heavy guys would jump in unison on a contraption and that would pile the concrete beam down.
4, If it could go no deeper, then the extra height of the beam had to be cut off.
5. The final step was to put concrete slabs across two sets of piledriven beams, and two larger longer slabs over them.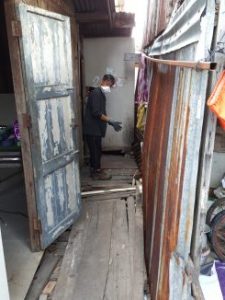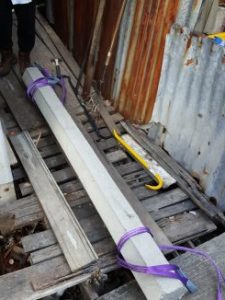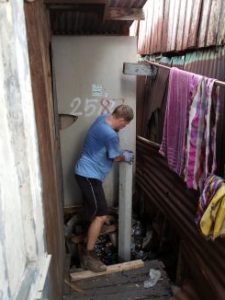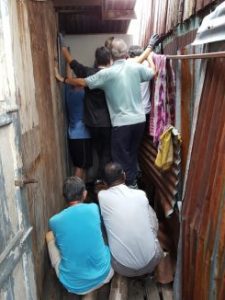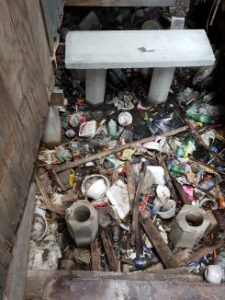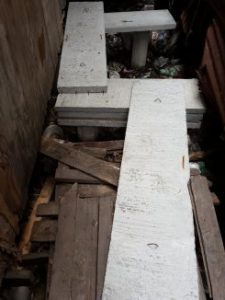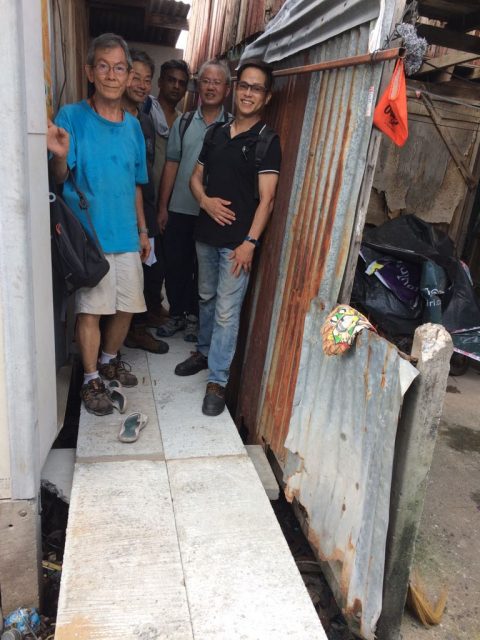 Thank God we were able to finish the whole sidewalk of about ten feet by the late afternoon. We were happy to conclude our work with a photo in front of the restored house and sidewalk, and we prayed a blessing for grandpa and grandma.
It was a most satisfying day, indeed a most satisfying project. While we were working the last four days, neighbours in the community were watching, observing and asking questions. They knew how old and unsafe and dilapidated grandpa and grandma's house was, and how they could not afford to do anything about it. They knew we are Christians from Singapore. They knew it was done for them as an act of love and humble service. Everytime they pass the house, or see grandpa and grandma, they will  give credit to the God that we worship and serve. The house testifies of the glory of God's undeserved blessing on the poor. Even after we have gone, the house acts as an advertisement to God's goodness and care for the poor. We pray the slum people will have a greater openness to Christ.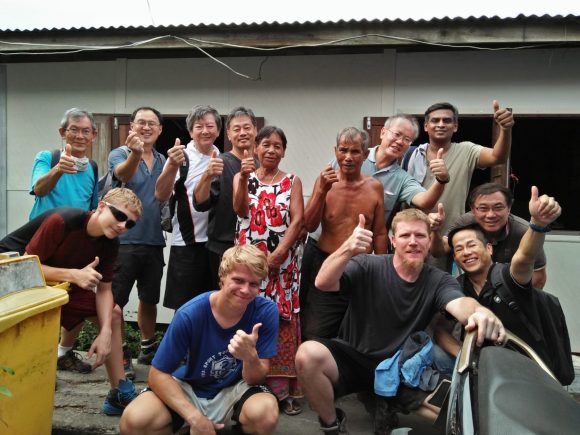 The team members were filled with joy. Not all can preach or testify or conduct Bible studies. This project was another way of preaching, of witnessing to Christ. Only that it uses a different set of skills. This is a great ministry avenue that would involve a greater variety of people with practical skills to glorify God in missions.