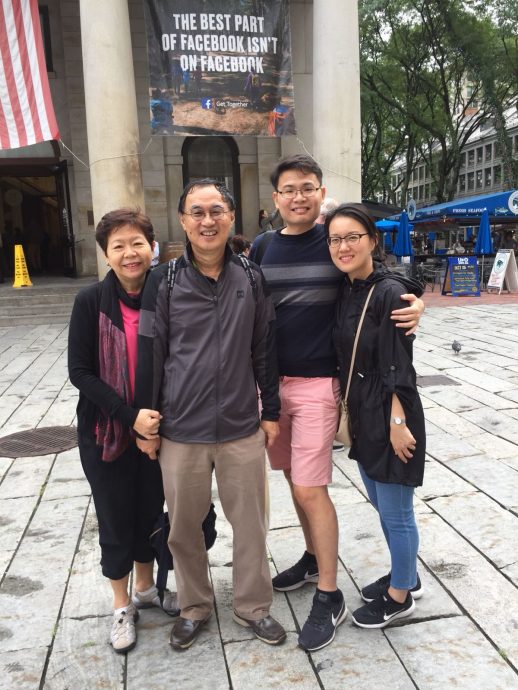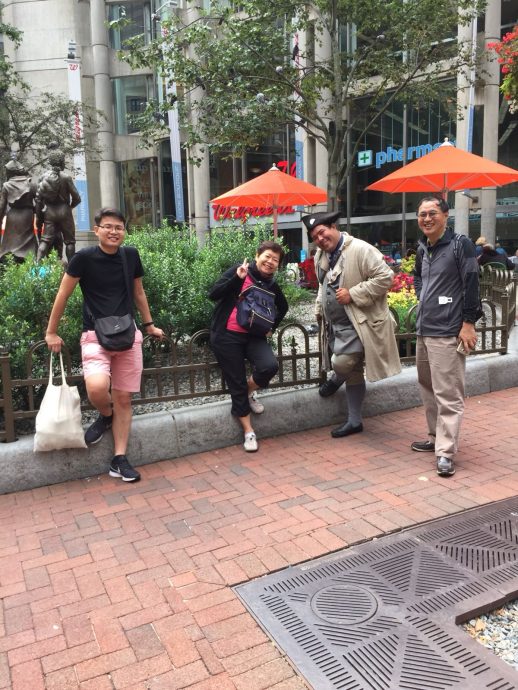 Freedom Trail
We were in Boston and had gone on a Freedom Trail walking tour. Boston has a rich and significant history. Momentous events took place there and some of the buildings and graves testify to the fundamental way America has been shaped by those events. I loved the tour and would recommend it to anyone.
We then wanted to have fantastic hot chocolate at a popular café near the park where the Freedom trail ended. On the way to the café, I spotted a statue in front of a huge church building. I went nearer to look and saw an interesting thing.
Rt Rev Phillips Brooks
It was a sculpture put up in memory of Rt. Rev. Phillips Brooks, the famous preacher whose lectures on preaching I had read when I was in seminary. Phillip Brooks gave the "Lyman Beecher Lectureship  on Preaching" at the Divinity School of Yale College. The lectures now seem outdated but he had said some great, classic things about preaching. One of his often quoted sayings was his definition of preaching: "Preaching is the bringing of truth through personality."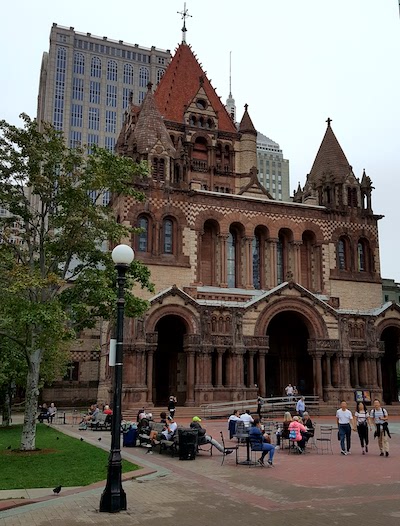 After tea, we went to take pictures in front of the sculpture. The sculpture was of Phillip Brooks preaching with his hands stretched out to make a point. There is a strange hooded figure behind him, with his hand on Phillip's shoulder. Clearly the sculptor meant to indicate how Jesus anointed the preaching of Brooks, and how his effectiveness as a preacher depended on the power of the Holy Spirit.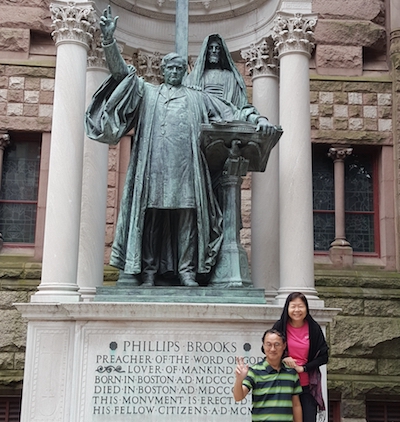 Then we went inside the church to have a look. However, we needed to pay to go in and walk among the pews, the volunteers from church had told us. So I said, Forget it. Ping, my daughter in law, told the volunteers that I was a pastor and had read his lectures in seminary when I was young, and would love to be able to go in. That must have moved them to allow us to go in for free. Thus, we sat there inside the church, among the pews, and in silence I prayed for a fresh anointing and that I would give my whole heart to preaching.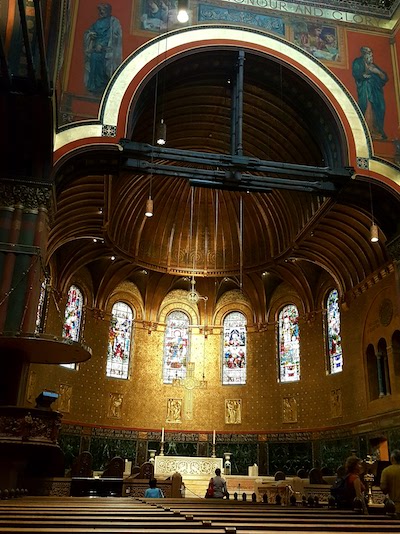 That night I searched for a free download of Brook's lectures on preaching and downloaded it. The next few days, I would open those pages and read them on my smartphone. I have gone back now to these lectures, but on my iPad so that I could highlight striking sentences and thoughts. God willing I will post these sayings of Brooks once I have finished reading the lectures.