One of the good things about Seven Fountains retreat center is that there are several good cafes along the main road it is situated at. One of them, my favourite, is the Art Roastery just across the road from its main entrance.  It's a hip, arty and creatively done up cafe with live birds and garden as its key features – besides good affordable coffee and cakes. It is a magnet for the Facebook and Instagram generation. Its unique setting beats the stale Starbucks blah blah standard decor.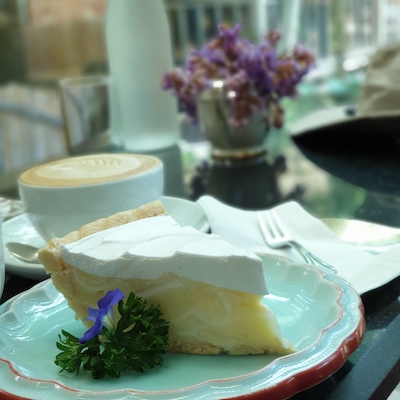 Anyway, after four days of silence, solitude and prayer I gave myself a reward and had a flat white and a slice of exquisite and to die for coconut cake. Maybe the many retreat meals of vegetables and fruit and unsweetened chrysanthemum tea that I had made me crave for a booster. And so I had it. It was a great place for reflection and journaling. There is a back room away from the crowd where you have more privacy and that was where I went.
This kind self-reward of three hours of reflection and break from the normal routine adds colour, introduces freshness and eases some of the intensity of interior work. I find that the relaxing change makes me feel energised and ready to continue the prayer journey.