Myself: I am here because I am worn out and tired. I also find I am not drawing as much life from scripture as before. What is going on?
Fr David: Yes sometimes people find it difficult to pray well simply because they are exhausted. It is possible that this may be the reason scripture meditation is not as life-giving as before. You are a Singaporean and you are a very busy stressed up people. Furthermore, you are Chinese.
Myself: Ha ha (laughter). I still have some pain in my heel. Gout.
Fr David:  Oh that's terrible. I had that too. There are three things important to health: 1) Prayer as a relationship with God, 2) Resting well. When we rest well we are better able to pray well and move closer to God. 3) Exercise. Exercise the mind and well as the body.
Take a good rest. Rest as much as you want. Be present with the silence. Enjoy the quiet. Go out to the open air, to nature. Maybe go to the Chiangmai University lake or the waterfall. Walk the labyrinth and the garden,
I love Ignatian spirituality. It is holistic: spirit, mind, emotions and body are all important. It is very practical and contemplative active.
I did not know how tired I was. I thought I was quite rested. Church camp in Bangkok, followed by an extended eight day of vacationing. Then the week before I was home bound and even bed-bound because I was recovering from a vicious bout of gout. I was indeed surprised that I slept more than usual including catnaps between meals. Furthermore, I found myself drowsing during prayer. I made a deliberate effort to sleep and rest more in this retreat.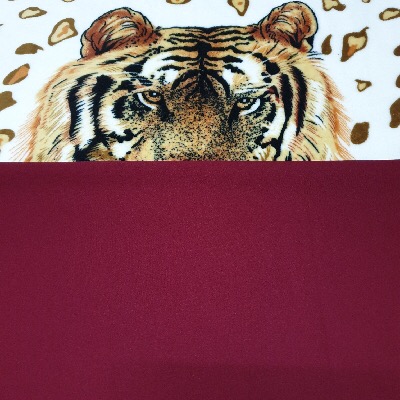 The food at the Seven Fountains is wholesome. There is always rice and simple salad available for lunch and dinner, plus a vegetable and a meat and a vegetable soup. So it was not difficult to cut down on my meat intake and increase my vegetable and fruit consumption. Gradually I got better and I believe the fiber heavy diet helped my recovery from gout.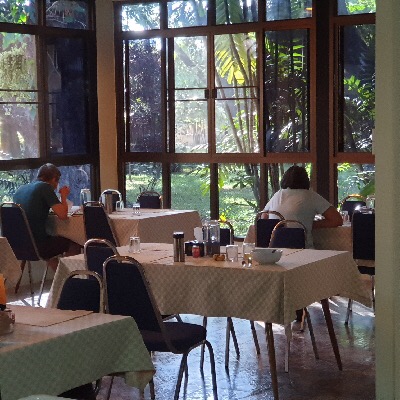 The interesting thing is that as I rested well and ate well, I was also praying better and the scripture began to come alive for me. "He make me to lie down on green pastures, He restores my soul".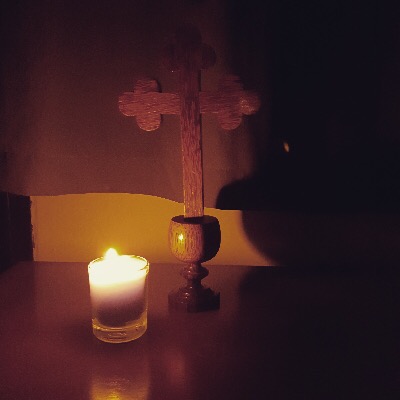 No wonder the angel simply let a stressed out prophet Elijah sleep, wake up to eat, and exercise. It readied him to hear God by the time He got to the cave.