I have never heard of Fr Peter Claver, a Jesuit priest-missionary,  until we passed by the town he was born and grew up in during the Camino Ignaciano. Born in Verdu, Spain into a rich farming family, he was well educated and intelligent. He later joined the Jesuits and was sent as a missionary to Colombia, at that time a newly established colony called Kingdom of New Granada.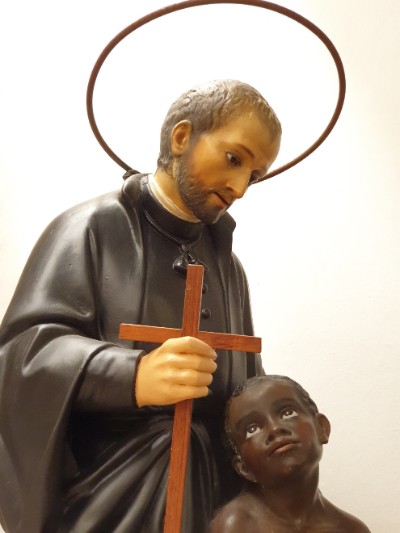 There he became a priest and served the slaves who were cruelly brought in by shiploads from Africa and sold to landowners and mineowners who needed labourers.
Peter Claver humbly served among them offering care for the sick, speaking up for them to the owners, and catechizing them in the faith. Through his hard work, compassion and solidarity with the slaves, it is estimated that 300,000 were baptized during his 40 years of ministry in Cartegena. To me this is amazing, even if you factor in the pressure on slaves to comply because of their fear of their owners.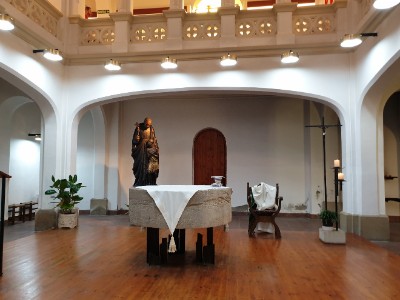 The irony is that after years of faithful service, in his 70s, he fell ill, and while assigned an ex-slave to care for him, Fr Peter Claver was sadly neglected and largely forgotten till the day he died. Only at his funeral was there a deeper gratitude and appreciation for his years of service, as "a slave of slaves forever".
This story stirred in my soul feelings of sadness, and the fear of being forgotten and neglected after I retire from my position as senior pastor.
It made me recall now, with some regret, that I had somewhat forgotten and neglected my predecessor pastor P.J. Johney, after he retired. In my immaturity and obsession of trying to fix the church and move it (as though this could be done by human effort and wisdom- what audacity and stupidity!), I had not taken as much time to honour, love and listen to him as I could. I was too into growing the church, when I should be growing myself in love and compassion.
I wonder what it would be like when I step down. Probably the same: forgotten and neglected. I had better prepare myself emotionally and mentally for this. There will obviously be dimunition of one's power and role in decision making, as well as status and honour. Its the same for retirees in the working world. During this retreat I could with the help of the spiritual director, attend to these emotions and let it sink, and process them by talking about them to the Lord and receive His peace and joy, which surpasses all logic and human manufacture.
Thank you Fr Peter Claver! Perhaps you should not only be "the patron saint of all slaves", but also of all retirees!!