First there was the 50th anniversary of the Jesus Movement (celebrated on 17 Sep 2021), a revival that began around 1970 and spread mainly in USA, Western Europe, and Central America, before it cooled in the late 1980s. I recall that in the late 1970's I read an exciting book about this revival titled Jesus Movement(1974) by Edward Plowman. A few decades later I heard a bearded man with long hair in our church pulpit share about how he was one of those "hippies" in the Jesus revolution. His name is Dr Edward Pousson. When you meet him in person you have to salute the Holy Spirit's life transforming work in this humble man of God. That revival had to be real!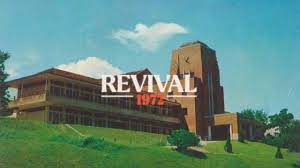 Next, Salt & Light, Thirst and Hope Church collaborated and released their video documentary on 23 July 2022, about the local Revival of 1972. To date 38,000 have watched this locally produced video. I made a short appearance in the video and enjoyed the interview process because the questions forced me to reflect on what happened in 1972 and its ramifications.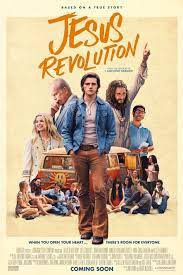 Then a Christian film titled the Jesus Revolution, a drama based on the story of evangelist, pastor and author Greg Laurie, and set in the Jesus movement revival was released on 27 February 2023. I would like to catch this film if it comes to our shores. This film made an impact and I wonder if it may have stirred the hunger and imagination of young people to seek the Lord for revival.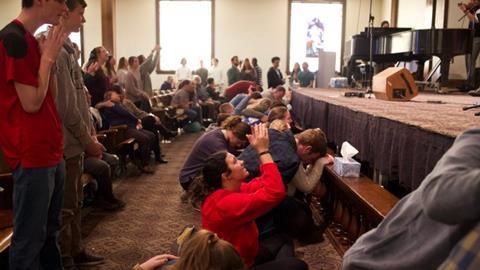 Is Asbury University one of those places where young people were hungry for the Spirit's move? Something of the Spirit did happen in Asbury, where thousands of people, young and old, but mostly young, experienced a loving and powerful presence of God leading to repentance, confession and transformation. It is now popularly (perhaps prematurely) called Asbury Revival. It began on 8 February 23 and ended on 24 February 23. (When you have such an exact date to mark the end of a revival, can it be a real revival?) More believers have heard about this "revival" because of the prevalence of social media. I received many videos from pastor friends and church members.
There seems to be quite a buzz about revival these days. God seems to be inviting his Bride, the Church, to repentance and to adorn herself with the white garments of first love. Revival is nothing less than a love transfusion to the half dead. Looks like I cannot run from the captivating voice of revival. 
Finally, it was my friend Zach Wong who informed me that there had been an article written in Thirst about the Revival of 1972 with more information (from the interview held in the church I served) than what made the final cut in the video. I thought the additional information would be of interest to World Revival Prayer Fellowship members and to the larger public. The writer Gracia Chiang did a great job of picking up significant parts of the interview and those from other interviewees as well. So for those who prefer scanning and reading to watching lengthy documentaries you will want to read this thoroughly researched and balanced article titled "It Changed the Face of Christianity in Singapore" HERE.