Today I felt happy taking a long leisurely morning walking by the sea front. The smell of the sea breeze and its caress is invigorating. I savored the moment. I am in Spain. Never thought of visiting Spain, but here I am because of God's blessing and invitation to the camino.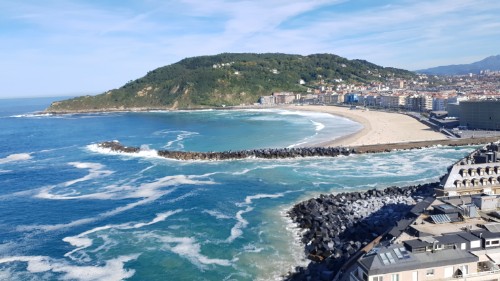 We also walked to the old town with its charming, beautiful old buldings, churches and food streets. I saw many tapas restaurants, cafes and shops. We visited one St Vincent church but could only peep inside as I was unwilling to pay three euros to enter. However I had a reminder that I am in God's hands.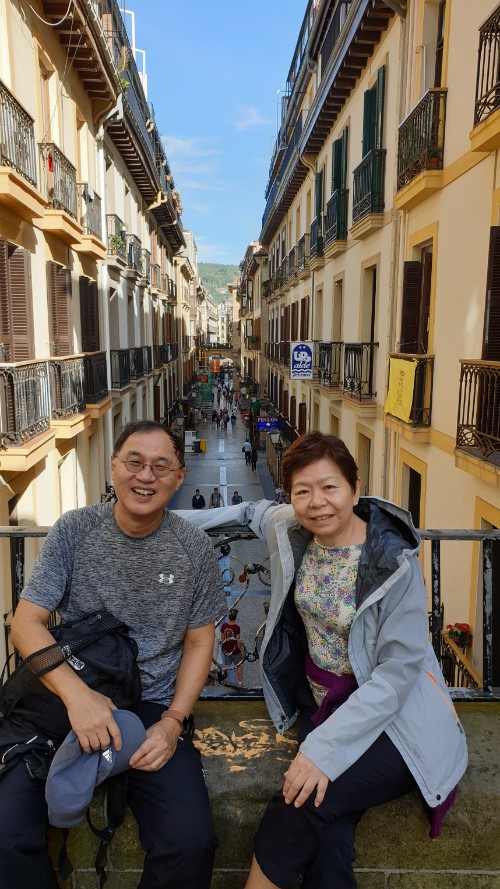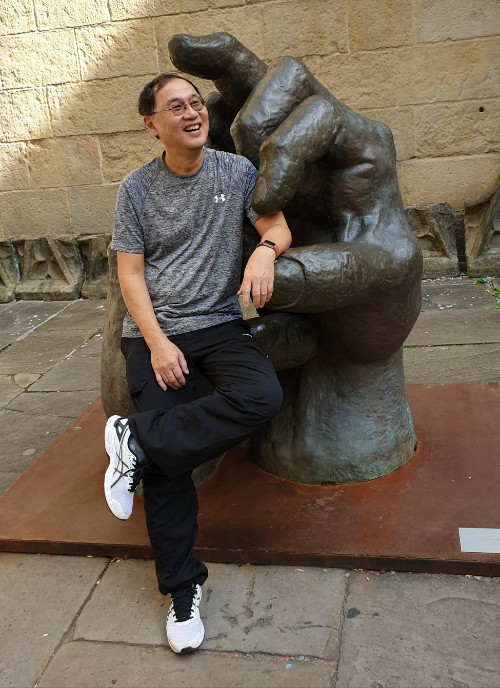 Another of God's surprises was how we unkowingly stumbled into  michelin tapas restaurant and enjoyed an inexpensive late lunch.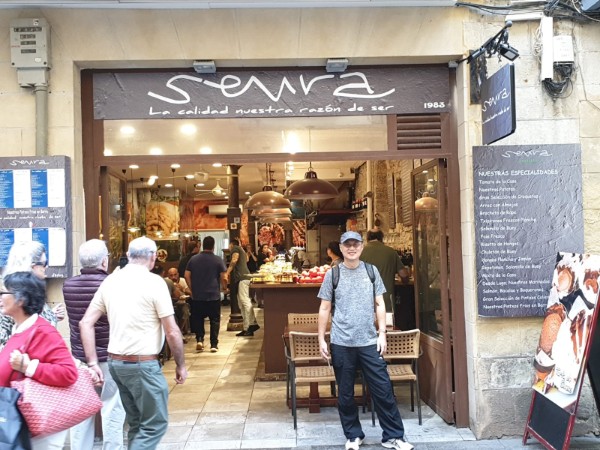 We followed this up with a hike up a steep hill to where the huge statue of Jesus of the Sacred Heart stood. There I took some time to be in silence and prayed the Jesus Prayer.
After the walk back to the apartment I was tired and had a few hours siesta. I needed this so much. More siestas please!