How to get to Bukit Indah via second link
I suppose there are people who are tired of the Causeway customs and City Square gamut. That was what I felt and since I lived near the Jurong East MRT/Bus interchange, I went with my wife and some friends by bus via the Second Link to Bukit Indah's AEON, a spacious and less crowded mall. You may want to venture there yourself and spend a day loitering and chilling out for a day. Here are the steps you need to take if you are taking the public bus:
(1) Go to Jurong East bus interchange (next to Jurong East MRT) to board the Causewaylink bus that goes via the Second Link. Double check with the bus driver that you are on the right bus. Keep your S$4 bus ticket with you.
(2) First stop is Singapore customs checkpoint at Second Link. After clearing that, go look for any Causewaylink bus and board to go to the Malaysian customs checkpoint on the other side of Second Link bridge. Show them your S$4 ticket.
(3) After you have cleared your Malaysian customs go look for any Causewaylink bus that goes to Bukit Indah shopping mall. Ask the driver to confirm as you board the bus, and show your S$4 bus ticket.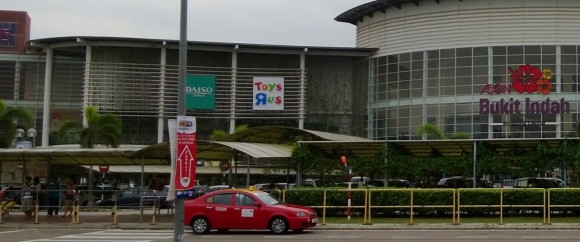 (4) You will pass by Leisure Farm bungalows and wished you had bought one long ago. You will pass by Lego Land and wished you had gone there before. Finally you find your bus right in front of the first huge building in front of the Bukit Indah AEON shopping mall. Get off, and get in. The whole journey would have taken you about an hour and a half, including customs.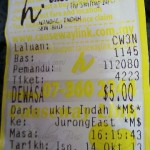 (5) Do  a tour of the shops and available food outlets and go look at the cinema to see if there is a film you are interested in and can squeeze into your day's program. Buy your ticket and go for your lunch. Whatever you do try to leave the place by 4.30pm to avoid the traffic jams at that time.
(6) You wait at the same bus-stop you alighted in the morning. Always ask around to see if you are at the right place. Things change in Malaysia and we have no idea at all when its changed. The ticket home is Malaysian Ringgit 5. Pay the driver the exact amount and get your ticket and KEEP IT AT HAND.
(7) Malaysian customs (make sure you have no sugar, oil, rice, or that sticky something else). Look for any Causewaylink bus and head for Singapore customs. Show the driver the ticket.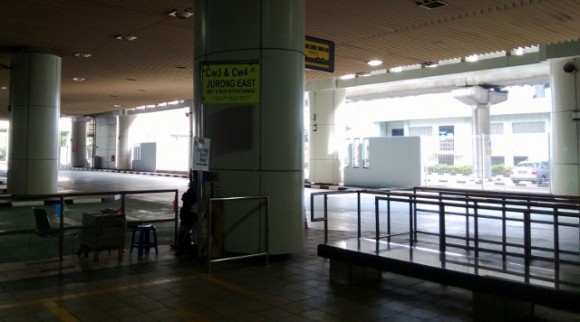 (8) Pass the Singapore customs and look for the Causewaylink bus that heads to Jurong East bus interchange. Always confirm with the driver and show him your 5 ringgit ticket. It gives you peace of mind.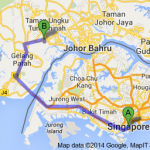 (9) If you are Singaporean, by the time you arrive at Jurong East bus interchange, about an hour and a half later,  you have already asked yourself, "Was it worth going all the way there and back?  To shop, to eat, to see a movie, to chill out and take advantage of the superior Sing dollar. Was it worth it?"
If you can answer the question in the affirmative, then I trust that this step by step guide will tease you into making one of these trips, preferably on weekdays if you are an introvert, and on Saturday if you are an extrovert!