The pastors initiated some pastoral care when we found that a number of men were between jobs. They were mainly professionals  in manufacturing, retail, finance and service industries. We formed a WhatsApp chat group with Wai Tuck as a co-ordinator. We called it Men In Transition. We met them for prayer and meditation (lectio divina), sharing, and meals periodically.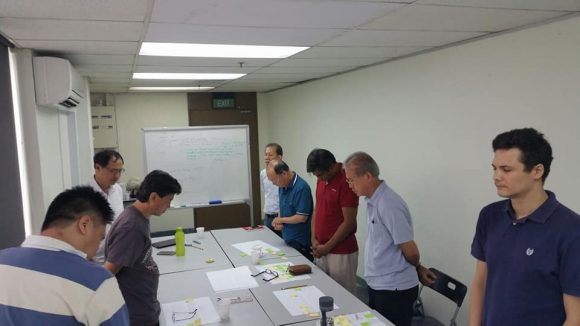 Last week Tom Cannon and I met them for a few hours of reflection on their vocational history. We got them to draw a timeline and reflect on the high and low points of their years of working life. We asked them to ponder how God was present in their careers, using Old Testament Joseph's timeline as an example. It opened their eyes. Then Tom led them in a lectio divina on the passage Isaiah 43:1-7. This was followed with a time of sharing their reflections. We listened to their stories of pain, victories, struggles, weaknesses and wrapped up everything by bring these to the Lord in prayer. The Lord was present to impart peace and comfort.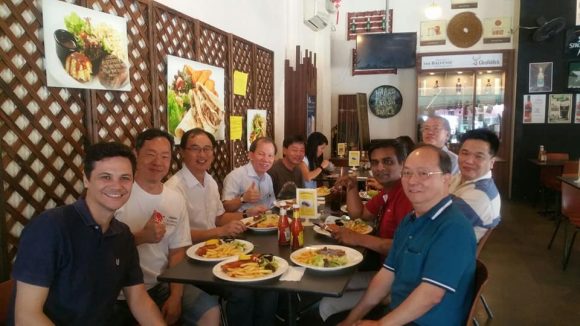 Then we proceeded to The Ranch for a $10 set meal. Lovely morning; wonderful fellowship! To do work that encourages, enlightens and give hope to people you care about is such a satisfying thing.