The transfers are almost done and all the teams in the English Premier League have played three matches. Now is a fair time to make some predictions of the teams that will make it to the top six. Here are my predictions: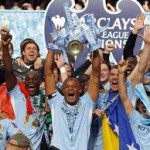 Champions:  Manchester City will retain their title. Depth of the squad is a very important indicator of championship potential. The number of matches played by a club in the premier league is legion, more than any European league. Wear and tear, fatigue and injuries is not uncommon. Man City has the best squad. Their forwards are all fearsome internationals. No other team has as much firepower, or should I say, petro-power in attack, midfield and defence. Now with Tevez looking like scary demon he was before, I expect them to be the biggest goal-scorers. I think they will go beyond the Group of Death but not to the semi final stage of the UEFA Championship.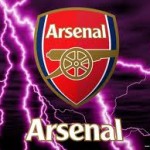 Runners up would be Arsenal. This is a surprise pick, ya? I think with RVP this team had a chance at being champions. But without him, they should be satisfied, indeed elated if they could grab a close second. Their defence is growing in confidence and if they keep being mean and stingy, they will lose less points to lower ranking teams. I believe all four cylinders will be firing consistently within a month or two.  I hope to see Abou Diaby do a Van Persie this year – be injury free for one whole season and be a Goliath in the midfield, even as Carzola plays the Davidic part.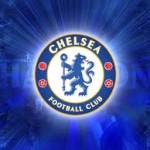 Third will be Chelsea because the midfield has been completely revamped and they seem to be already playing telepathically and creatively.  Drogba is gone; Lampard is aging; Terry gets injured more often; and Petr Czech no longer seem unbeatable: change is in the air, and this means they will lose points. But I expect the the Torres-Eden axis to be toxic and hazardous enough to get them to third.
Fourth will be Manchester United. Rooney and Ferguson are not in bed together and this is disastrous. Furthermore, Ferguson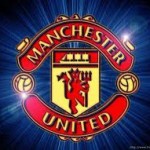 keeps praising Van Persie to goad Rooney but this tactic may backfire due to the distrust in their relationship.  Will their purchase of injury-prone Van Persie from Arsenal, become a 24 million dollar mistake they will regret? Probably, expect an injury to restrict his time on the field. Their midfield was the strongest in the league whenever they were champions and now it does not look as formidable and creative. In addition, their defence has been as injury plagued as Arsenal's two seasons ago. Is Man Utd being in fourth position shocking? Yes it is. Fourth position will be the unthinkable torpedo that will sink the career of Ferguson……….finally. The hairdryer will move up to the boardroom, and Pep Guardalio will replace him.
Fifth will be Tottenham Hotspurs. They should have kept Harry Redknapp. Now instead of a man motivator they got in AVB,  a player destroyer. But they have good players so a fifth to them should be worth celebrating.
Liverpool fans should take comfort that the painful change the team is undergoing will land them a creditable sixth this season, so they will get into the Europa Cup games in the next season.
You should disagree with all of the above if you are a real fan. Yes my predictions is more fire than cold logic. Of course it has to be. We are talking about the BPL not accountancy. Like to hear your predictions in the comment box.