This is my problem. I am not willing to fork out the large sums required for the latest mobile smartphone model. To me it does not make sense as new models are way too expensive. I would rather hunt for models that are older as their original prices would take a dip and become real value for money.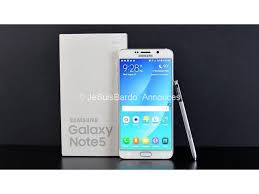 So it happened with the Samsung Note 5 when I visited the Starhub shop. The salesman told me with the $50 voucher I have, the cost of a Note 5 is only $299.
I asked, Why is it so cheap? He replied, They are discontinuing production of the old model.
Note 7 had a problematic battery and had been recalled. There was no Note 6 as they were aligning the numbers for marketing purposes. So Note 5 was the best Note smartphone currently available on the market. Why not, after all, I loved the S Pen. I had been using the Samsung Tablet Note 10.1 for several years and found the Note 5 S pen even more sensitive, responsive and a pleasure to use. It will certainly be useful for recording  ideas that pop in my mind for sermons or blogposts or ministry. Its great for  To Do lists and reminders and quick jotting of numbers and addresses of people I bump into, and do great screenshots on which I can write instructions and draw arrows and circles. Its great for taking action notes in meetings.
So I am now a happy owner of a new smartphone with a better camera than my LG G3 and with a great capacity for note-taking. Loving it.